UK stand up! UK based Rob Bowyer and Mighty Jaxx present to you Samurai Hell Chamber! Made predominantly of porcelain and boasting an accurate likeness to Rob Bowyer's artwork "It Gets Better" comes Samurai (Hell Chamber).
The first-of-its-kind from Mighty Jaxx, Samurai (Hell Chamber) is a piece of functional art. Featuring high gloss painted porcelain, the incense chamber has a subdued palette and features a removable base for easy cleaning. 10 artfully placed openings allow smoke to rise out, accentuating the ethereal look and feel of Samurai (Hell Chamber).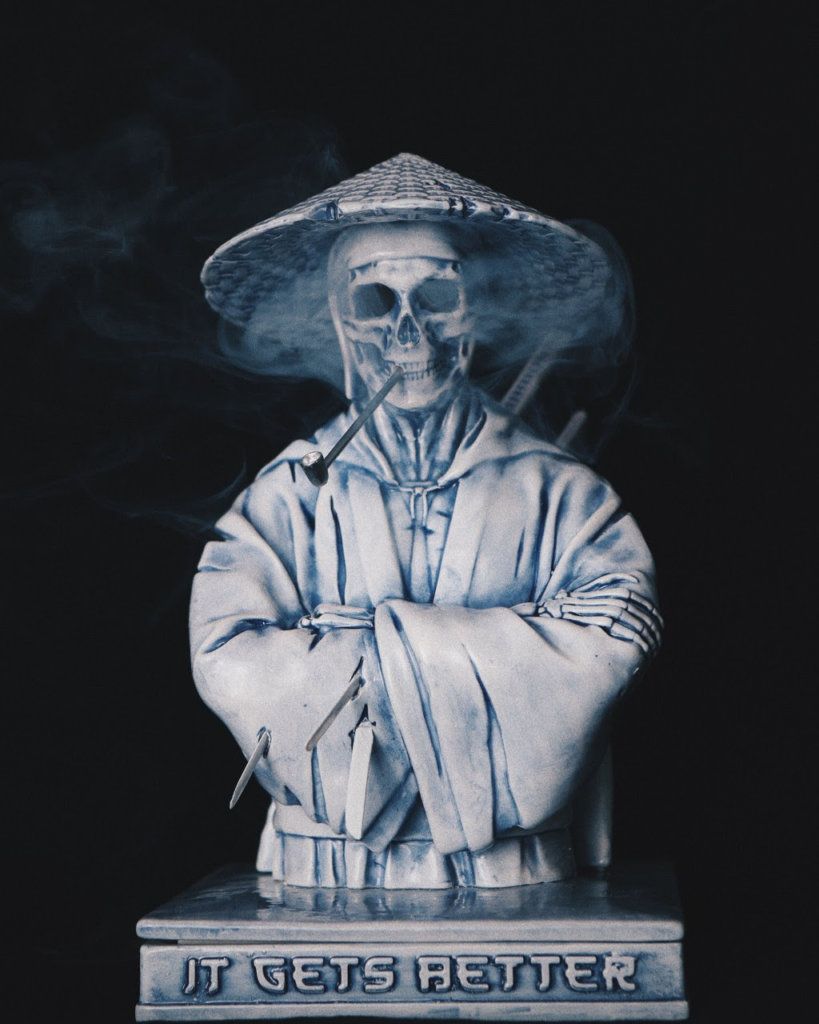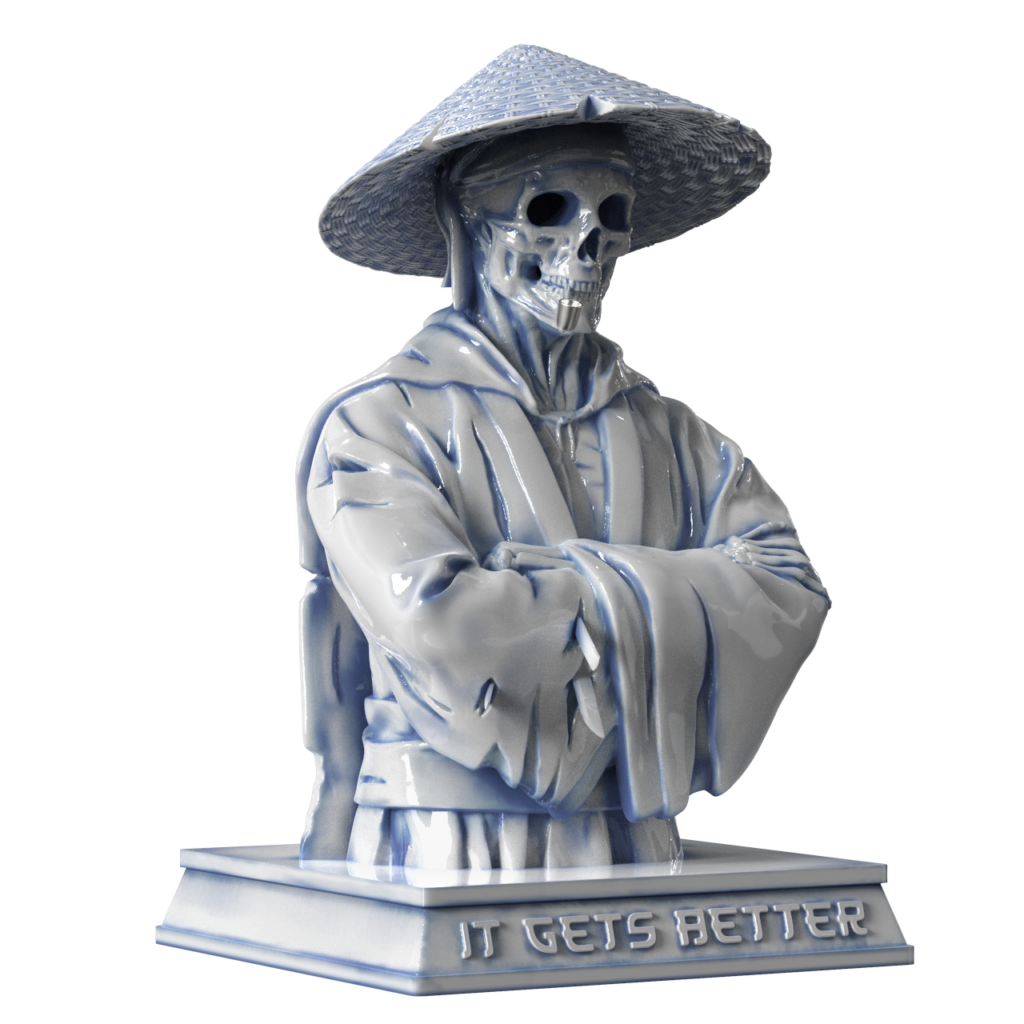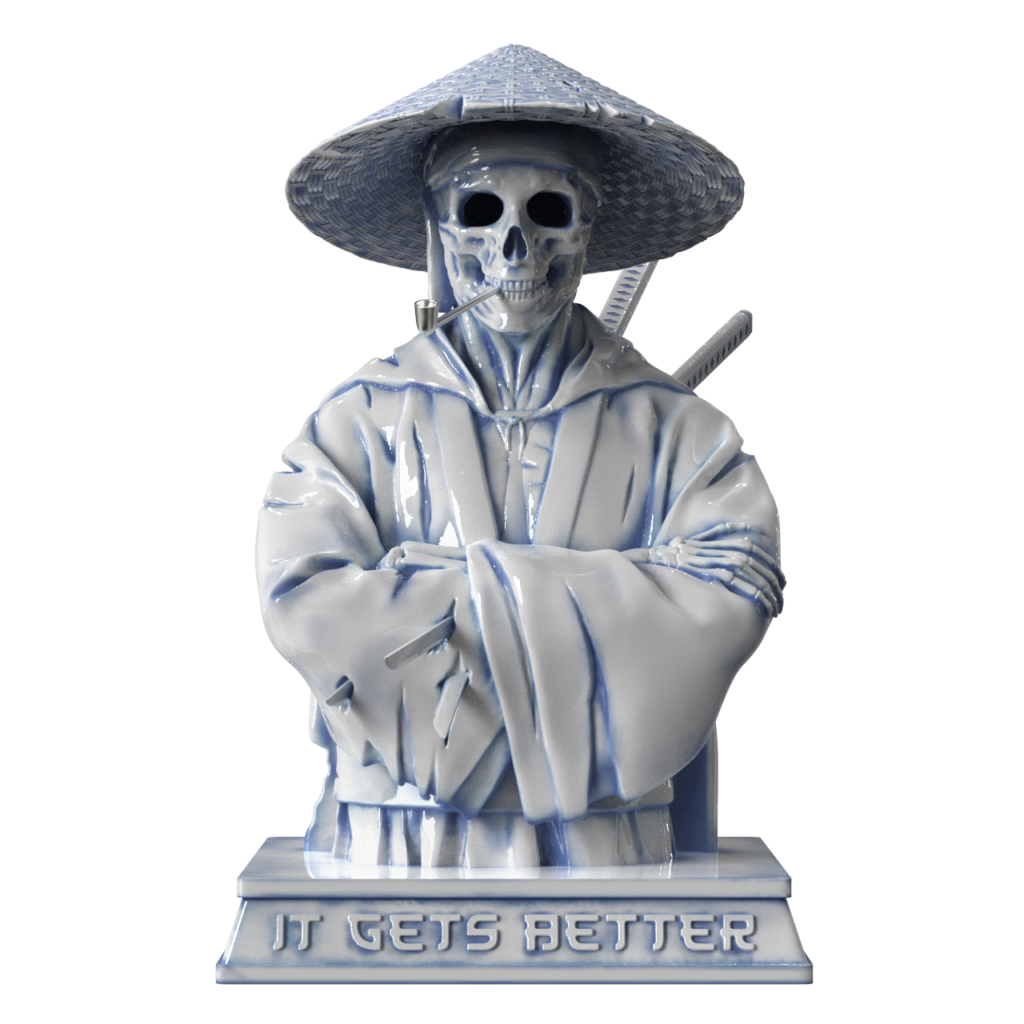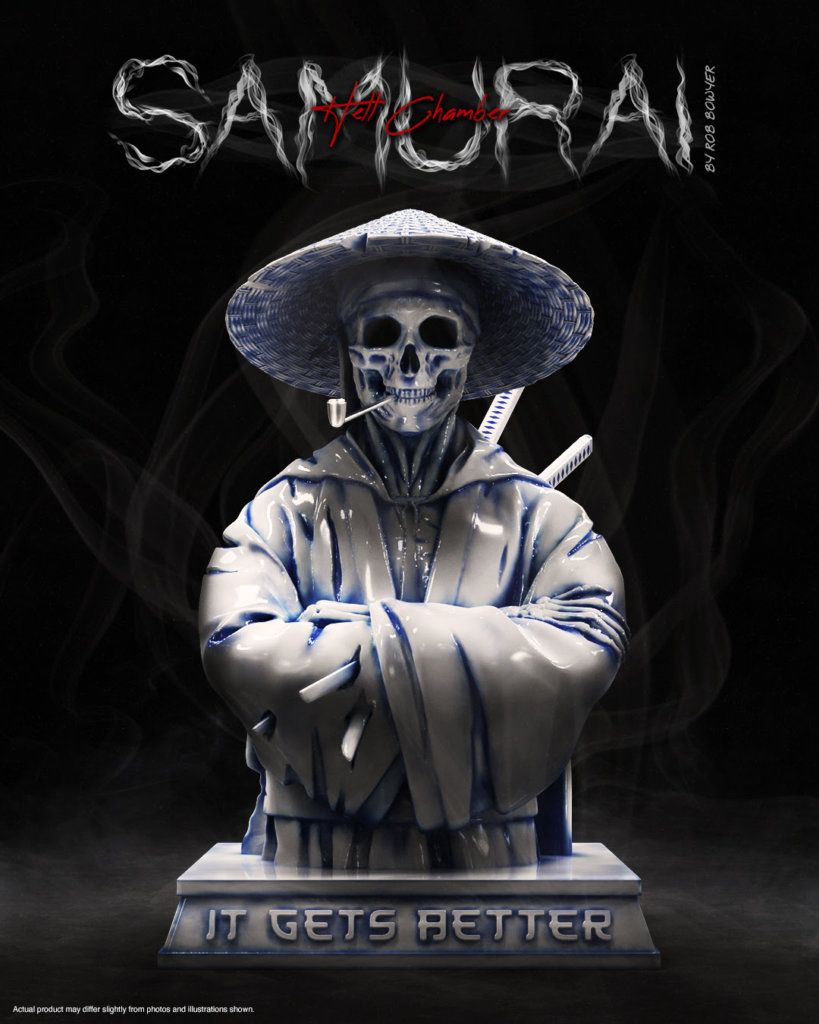 Samurai (Hell Chamber) is the debut piece between Mighty Jaxx and artist Rob Bowyer.
Release Timing
Saturday, 09 May
9am (NYC) 9pm (SGP) 2pm (LDN)
Release Details
$249 with Free Shipping Worldwide
via 
WHERE: https://mightyjaxx.rocks/ use code: ilovettc for 5% from your order!
please note, do not contact us for updates on past pre-orders you can find Mighty Jaxx pre-order schedule HERE)
Product Description
10″ (Porcelain) Incense Chamber
Pre-Order
Ships Sept 2020
Find Rob on Instagram.
You can get your daily Designer Toy fix from our TTC Mobile App. It's free too! FREE! Download on the iPhone or Android smartphones. Search for "The Toy Chronicle" and all your Designer Toy wishes will come true! Pretty much.
Did we fail to mention IT's FREE.