Quick heads up if you wanted Vachira Petmaneenilsai of NONWORLD's "QTAKO" Sakura Glow edition! Seen at STS Unbox Cafe, its been announced collectors who can't make it to STS can own one when it gets released in less than an hour time! Like we said back in May 2018 when the OG edition released, Vachira Petmaneenilsa the designer who came up with the original custom Ice-Dino reunites with Unbox Industries! Presenting you all with Qtako soft vinyl figure. The OG making its debut at Thailand Toy Expo 2018 and fans kicking up a fuss, exactly what the real Takoyaki does to people right? Got to hand it to Qtako as its a bit ironic octopus cooking up Takoyaki, HA. Oooooo those juicy lips. With more photos of Qtako we were surprised to see more features with the removable inners! Talk about FRESH. Brains anyone? Sakura season in full flow and now Unbox Industries has made Qtako GLOW IN THE DARK with extra flavour! ( please don't try to eat it )
Qtako is a cephalopod with a special secret. He's actually a visitor from outer space that has turned his hand (tentacle?) to catering after crash landing on planet Earth…DELICIOUS!
SIZE:APPROX 6 INCHES/15 CM
MATERIAL:SOFT VINYL
COLOR:HAND PAINTED
PACKAGING:POLYBAG
DESIGN: VACHIRA PETMANEENILSAI
ON SALE SATURDAY 13TH APRIL 
GMT: 16:00PM 
HKT: 23:00PM 
EDT: 11:00AM 
PDT: 8:00AM 
JST: 00:00PM (14TH APRIL)
WHERE: store.unboxindustries.info
PRICE: $50 USD
Looking for the original edition? Tenacious Toys has a couple left.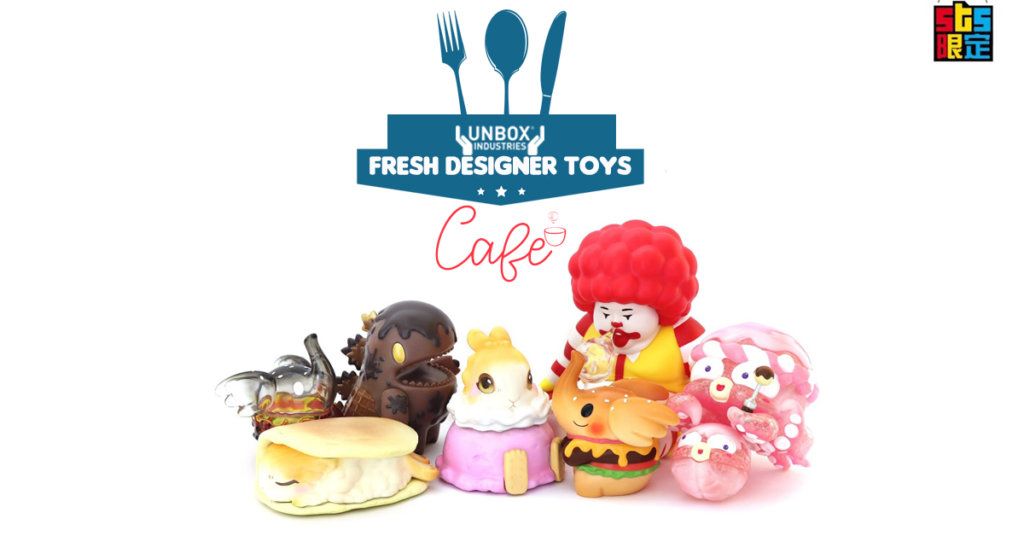 If you want to get your Designer Toy news first, you should look to download our new TTC Mobile App. Designer Toy news direct to your smartphone. No dealing with social media algorithms.
IT's FREE.
Find NonWorldClub on Facebook