BlackBook Toy, just announced the release of Ron English's  custom painted one-offs by Kenth Toy Works.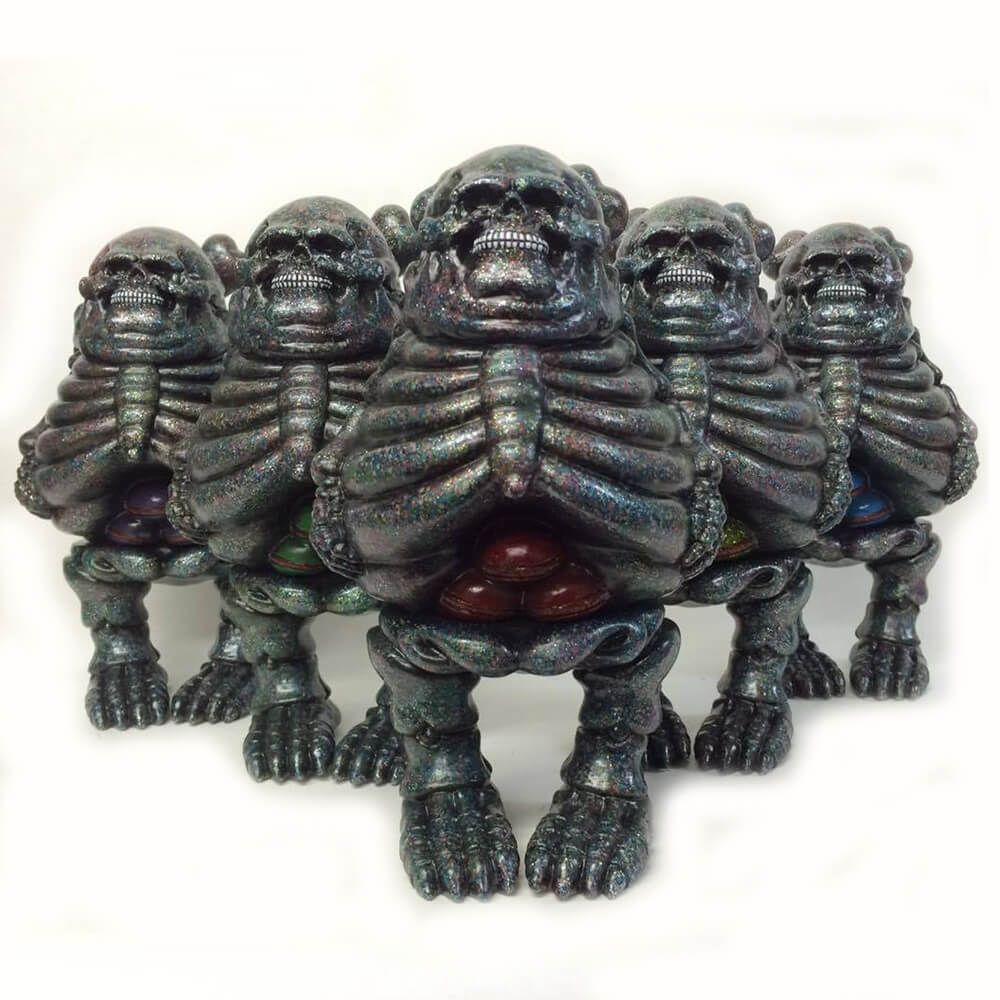 Available in "Blue Hologram" which is painted on clear black casted one with silver glitter inside, and "Red Hologram" which is paited on clear black casted one with gold glitter inside. They stand 21cm (8.3") tall.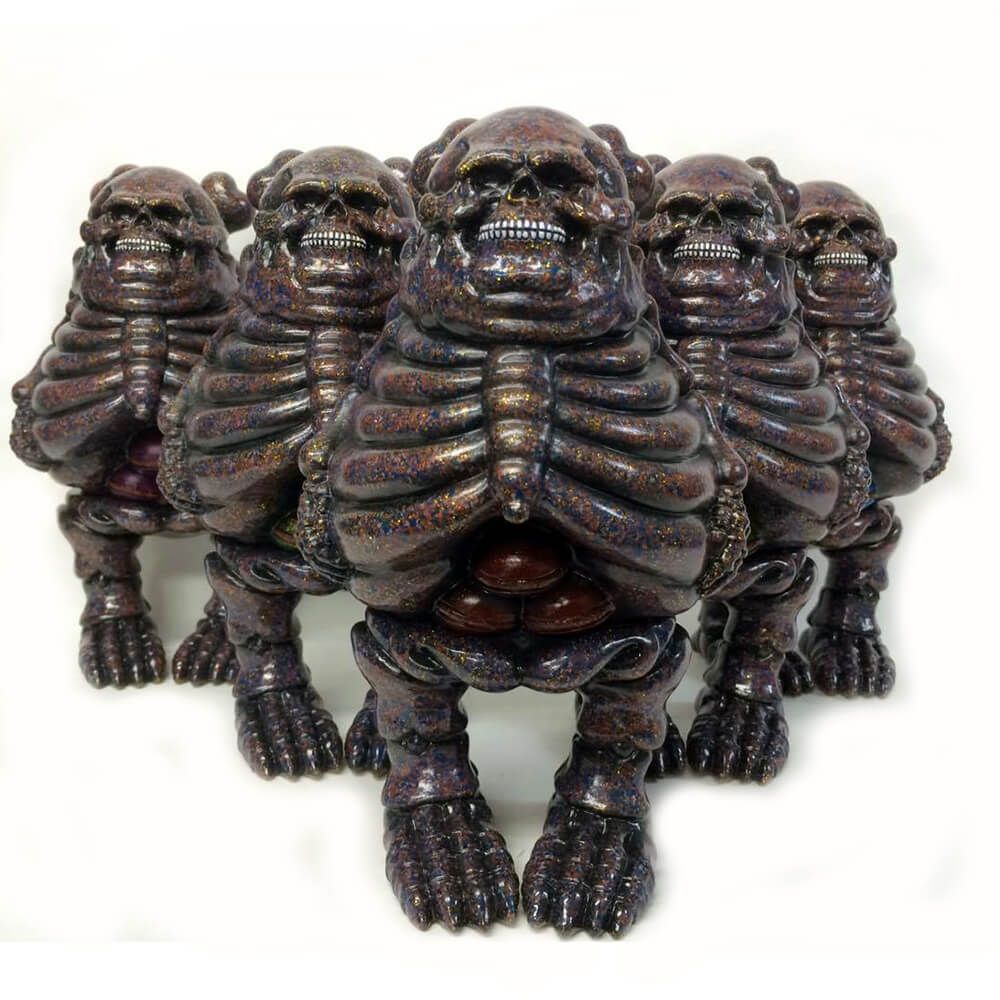 Painted small dots using his secret paint tech, it looks like "Hologram" with glitter.
Only 5pcs each are made, Ron himself is getting one, so only 4pcs are available for sale. Each one is unique.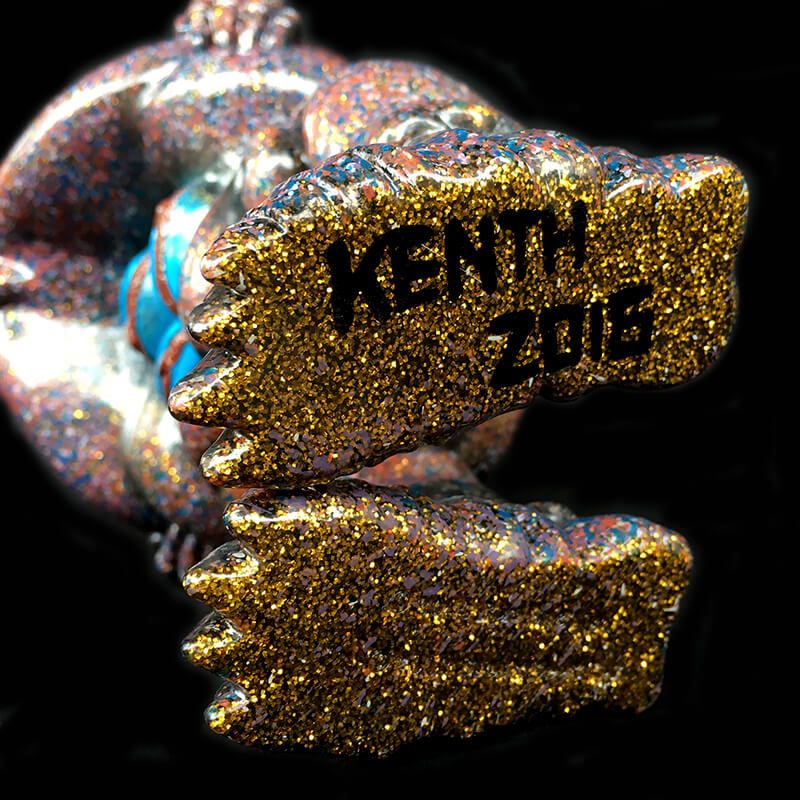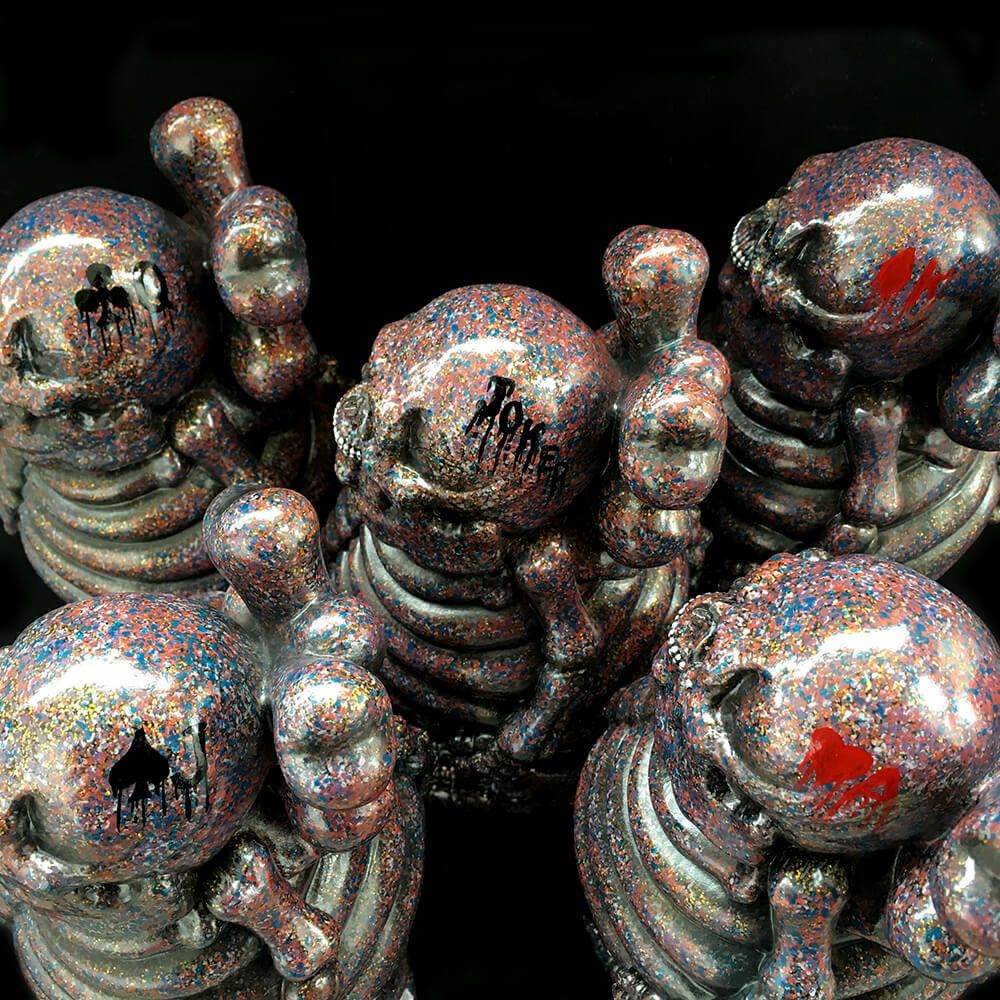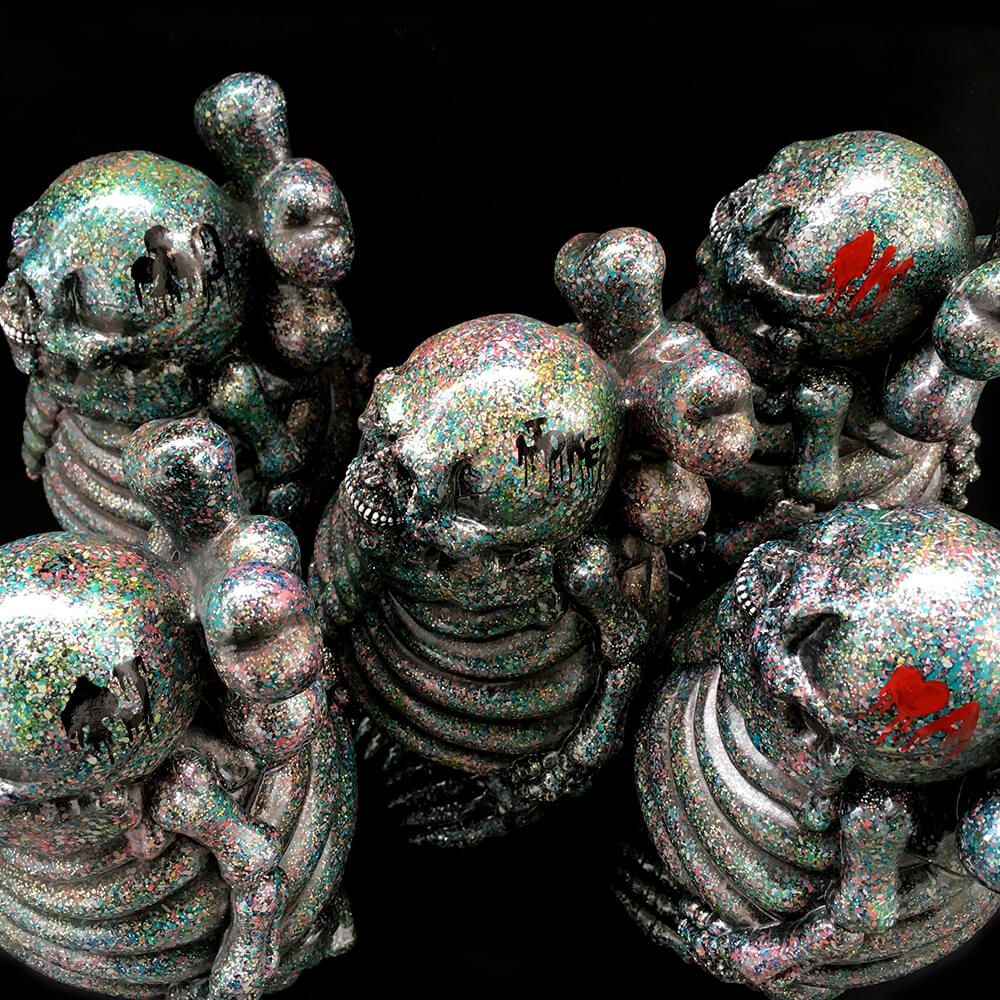 Priced at 21600yen each (about £137) Online sales start HERE at midnight of March 4th(Tokyo). March 3rd 7am(LA), 10am(NY), 3pm(UK), 10pm(Thailand) (www.worldtimebuddy.com to check your local time).