We've had the bigger brothers and seen Ron English Cereal Killers 3-inch Mini Figure Series at various conventions and Ron's worldwide tour and it looks like the 3″ mini-series of the whimsical interpretations of classic children's cereals are hitting retailers. A release where the packaging won't be thrown away!
Ron English is well known around the globe by art collectors and collectable vinyl toy collectors alike. His artwork is a combination of humour, social commentary, with a touch of the grotesque to keep things interesting.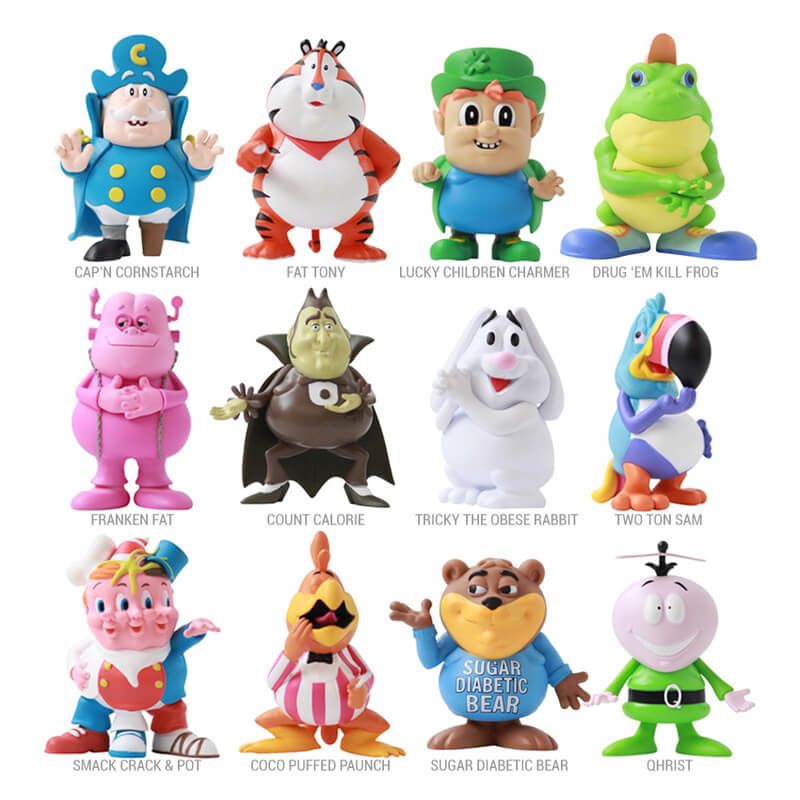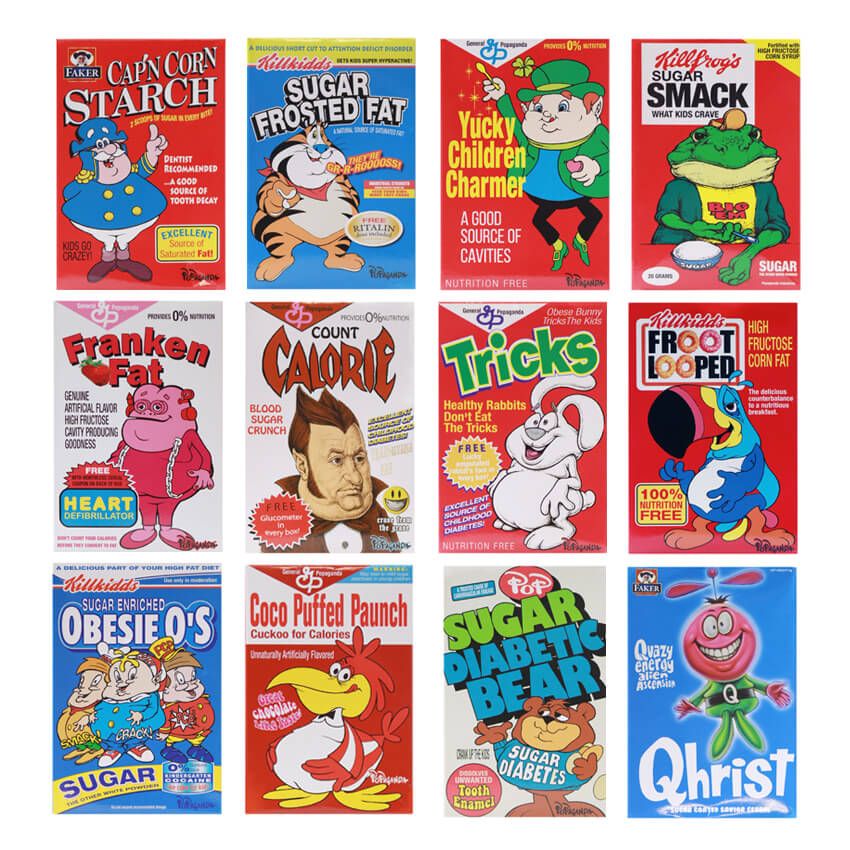 The Cereal Killers mini figures are each approximately 3 inches tall and sculpted in vinyl. And, what makes the piece both beautiful, unique and collectable is not just the figure, but the boxes also. Each is an individual piece of design art, with cynical plays on classic cereal box advertising.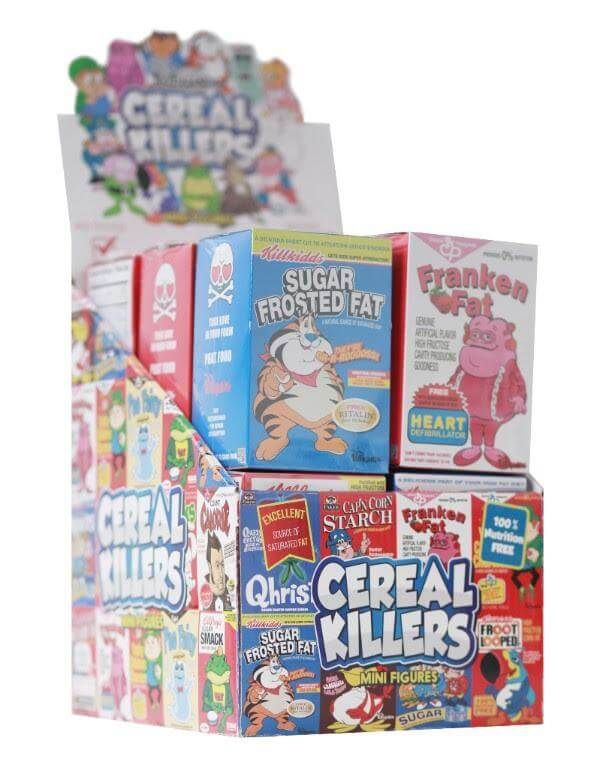 one full case containing all 12 figures in the series
Each figure is 3 inches tall
vinyl
designed by Ron English
cereal box packaging for each figure as pictured
Each display case contains one of each of the following:
Cap'N Corn Starch
Sugar Frosted Fat
Yucky Children Charmer
Sugar Smack
Franken Fat
Count Calorie
Tricks
Froot Looped
Obesie O's
Coco Puffed Paunch
Sugar Diabetic Bear
Qhrist
[slider source="media: 84573,84567,84566,84574,84570,84564,84565,84568,84569,84571,84572″ limit="46″ width="660″ height="660″ title="no"]
A couple of our sponsors have the Ron English Cereal Killers 3 inch Mini Figure Series up for pre-order NOW.
https://www.myplasticheart.com/
https://www.tenacioustoys.com/ Use code:
WELOVEGARY will get you $10 off orders over $50
WELOVEANDY will get you $15 off orders over $75
WELOVETTC will get you $20 off orders over $100
RRP FULL DISPLAY CASE SET of 12 PREORDER $ 119.00 or $9.99 fo a single box.
(shipping October/November)
Check out our visit to Ron English "East Meets West" Exhibition blow.
(info and media lifted from Tenacious Toys and myplasticheart)