Well well well, we are are so pleased to finally being aloud to fully reveal The Criaturas latest project. Meet Rock Rat! no more boring frames The Criaturas has the answer with Rock Rat. Very similar to the famous mouse but hands are ready to rock out and pop out of your wall. This is one of the first creature of the "Off the Wall" series from The Criaturas and we cannot wait to see the what else is coming coming from the series.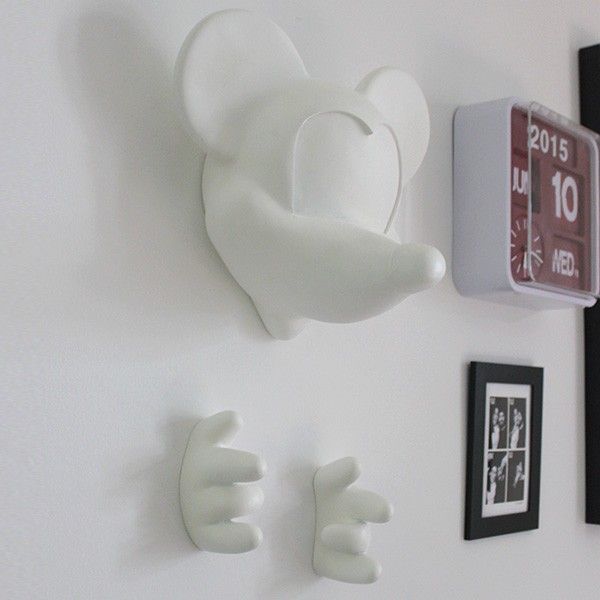 "A spectacular piece about 50-60 cm high: 30 cm + 12cm head hands. Actually the height of the piece is your choose,…where do you want to be irreverent hands of the Rat Rock place?"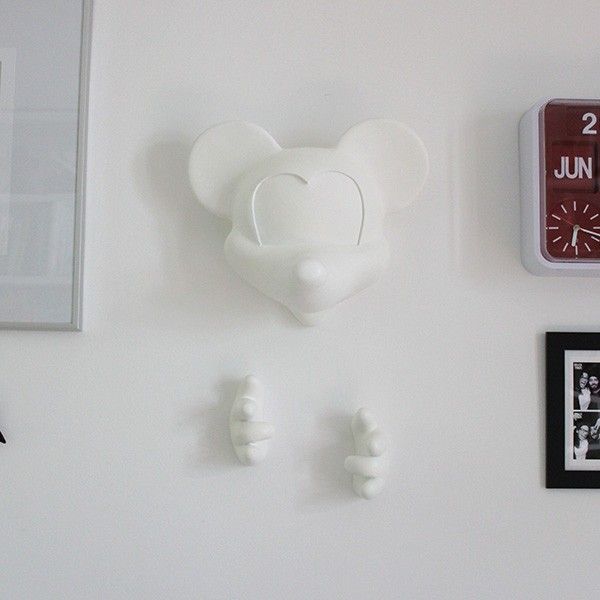 Worried about installation? The Criaturas states
"Very easy to install: The head has a hole behind so that you only need a nail to hang. The hands are fixed with a special double-sided tape that you only have to loosen it and fix it on your wall. I used this method for the effect "Off the Wall" and it will be only great if the piece be substantially flush with the wall. But do not worry that endure to spare, the head is hollow and hands are very light."
[slider source="media: 25286,25287,25289″ limit="100″ width="1000″ height="1000″ title="no" speed="800″]
Rock Rat is all handmade and painted by an artisan process and from the photos it looks smooth and has a wonderful clean cut finish.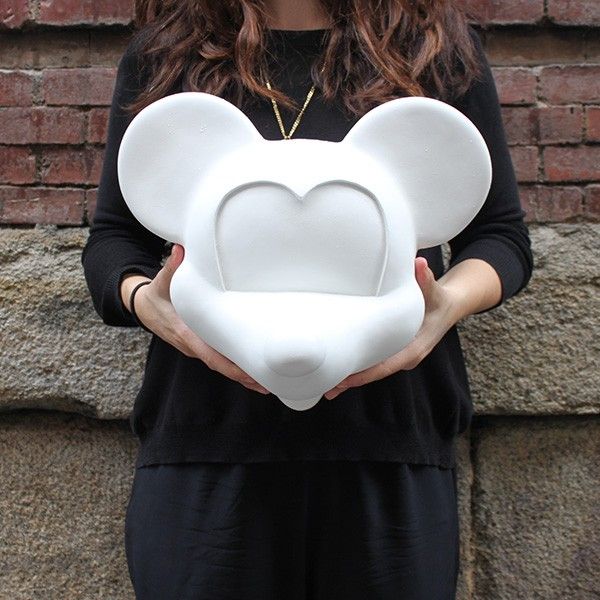 Buyers from outside Spain, contact him at [email protected] to adjust as much as possible the shipping cost.(Canary Islands, Balearic Islands and Europe about 25-40 €,  worldwide enquire) Rock Rat is priced at €160, around £116 at http://www.thecriaturas.com/
Check out The Criaturas Website , Facebook , Instagram and Twitter. If you want something like this then don't be shy to message him.