Last month, when we mentioned the awesome resin rocketeer piece by Mike Strick would be debuting at ToyConUK next weekend, we were keeping a little snippet of information back. A rather important piece of information too! Scroll down for more info…
[frame align="center"]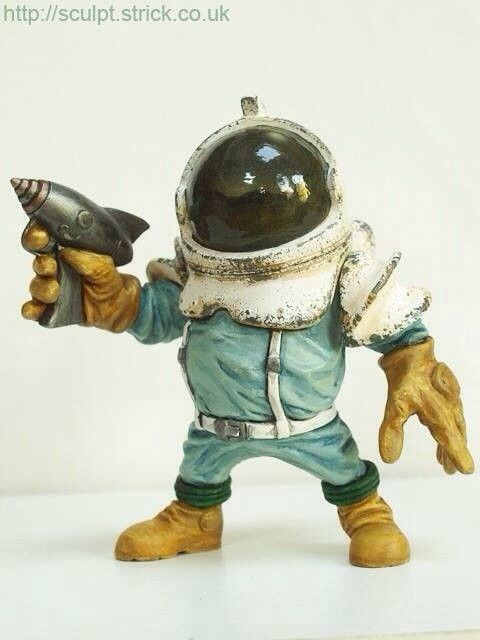 [/frame]
Ray the Rocketeer will definitely debut at ToyCon UK. Debuting on our booth. Yup, that's right! The Toy Chronicle will have these 5inch pieces of beautifulness on Booth #22, priced at £65 each.
These will be a very limited run of hand cast, hand painted figures with some points of articulation at neck & shoulders. Also, the helmet is removable to reveal a random, blind-packed head!
These won't last long. So don't hesitate to get yourself over to our booth on Saturday.