Jon Malmstedt, godfather of Rampage Toys, announced on Instagram some pretty cool releases scheduled for February 26th at 9am Japan (visit www.worldtimebuddy.com to check your local time).
We can expect a new version of the original "Kesagake" by Rampage Toys released back in September.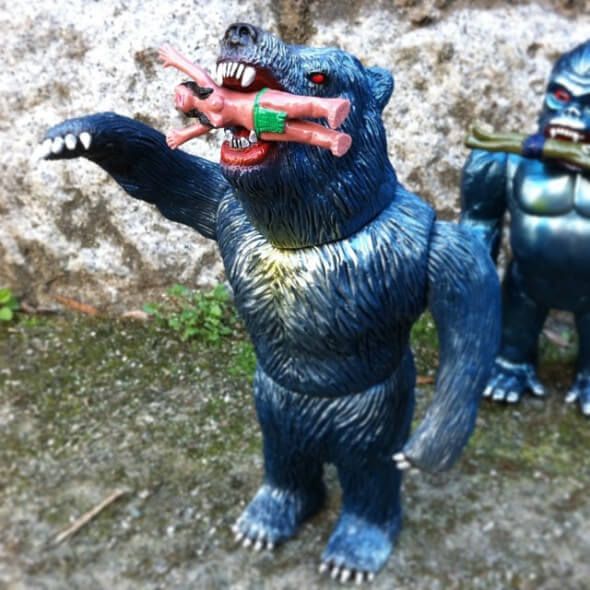 The mighty 10.5? grizzly bear gets the vintage coloring treatment in this beautiful "Godzilla Blue" version based on the paint of  the second release of the HS Gorilla-ju.
Each figure will come with both male and female "Snack Omake", bagged in mesh bag with edition-marked header card.  Price will be $300 (about 215£) (plus EMS shipping).
A set of Galaxy People´s "Drexyls" with an exclusive Rampage paint will be also available. And boy, these intergalactic kittens look so good!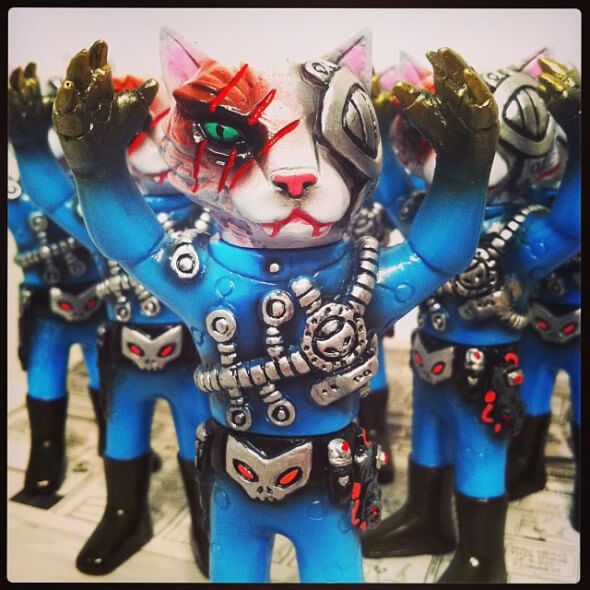 Pricing on these figures is not yet available.
Head over to Rampage Toys  store and treat yourself with some nice sofubi!
Follow Rampage Toys on Instagram.
*pics via Rampage´s