Mission control has granted the landing of MILK CARGO's RabbiTTrooper 兔女郎 edition by Coolrain x SIMA x 205 of coolrainLABO now made available online! Like we said previously, Korean artist veteran, pioneer of Korean scene. "Coolrain" already caused pandemonium at BTS when Coolrain joined SIMA x 205 and showcased "ENBT RabbiTT" first release from new joint brand "CoolRain LABO" giving you all Coolrain infamous sitting down bench pose "Everyone Needs Break Time" along with a nod to Star Wars Troopers and a spot of sexiness within a pin-up style. Now with this new colourway shows a tad more elegance to the RabbiTTrooper.
PVC, ABS, Acrylic
Scale: 1:6
Size : 23 mm  (Bench : 23 mm)
The head of the helmet has a magnet-attachment system. The high-quality PVC material perfectly presents the proportions and lines of women's body shape, and the unique armour brings out the unique beauty. Limited production of 200 sets, only a small amount of inventory left.
WHEN: NOW
WHERE: https://www.milkcargo.com/
Price: HKD 2500 / RMB 2300 / USD 340
NEED the originals?
Hit up http://coolrainlabo.com/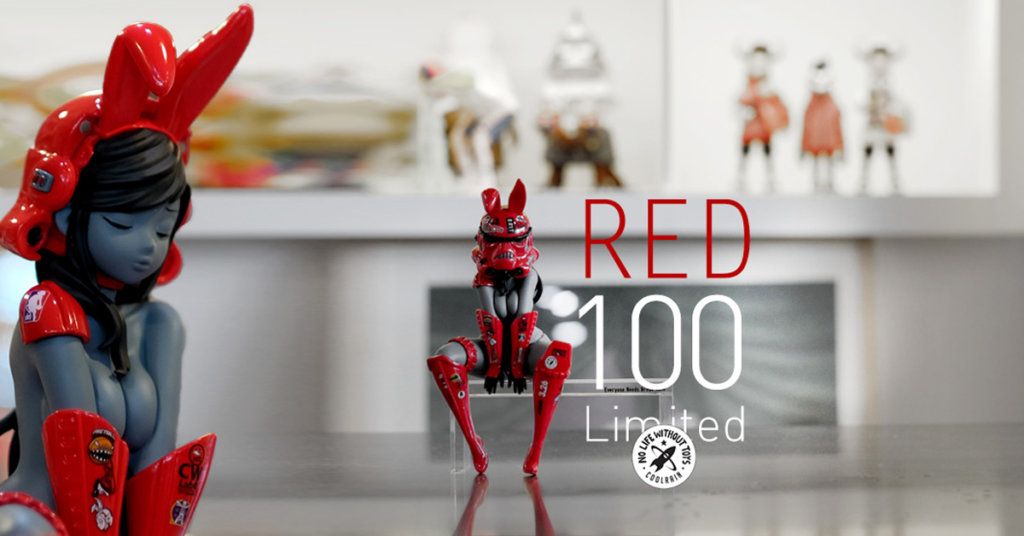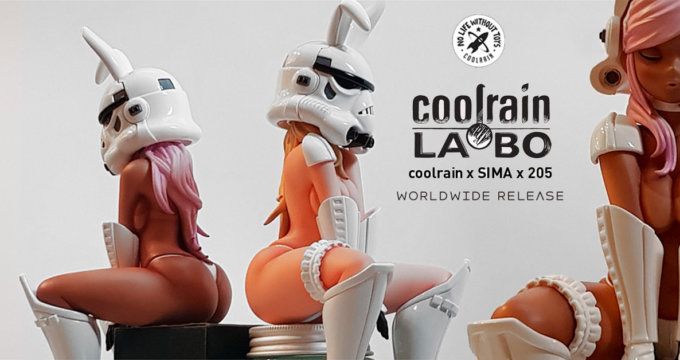 Find Coolrain Studio via Instagram, Facebook and Twitter.
http://coolrainlee.cafe24.com/
---
---