If Frank Sinatra was still around we predict he would be singing " Fly Me To The Moon" if he saw the latest Pucky x POP MART series! Ultimate flying cuteness? we will leave it for you to judge, but check out all the cute homages to classics like dumbo and superman etc!
Get ready to soar with the most aerodynamic group around, the newest "Pucky Flying Babies"! No matter whether you've got wings, magic powers, or balloons to lift you up, Pucky shows that anyone can reach the clouds with a little effort and creativity. The sky is the limit! Each baby has its own unique way to fly. Which is your favourite UFP (Unidentified Flying Pucky) Hold on and prepare for take-off.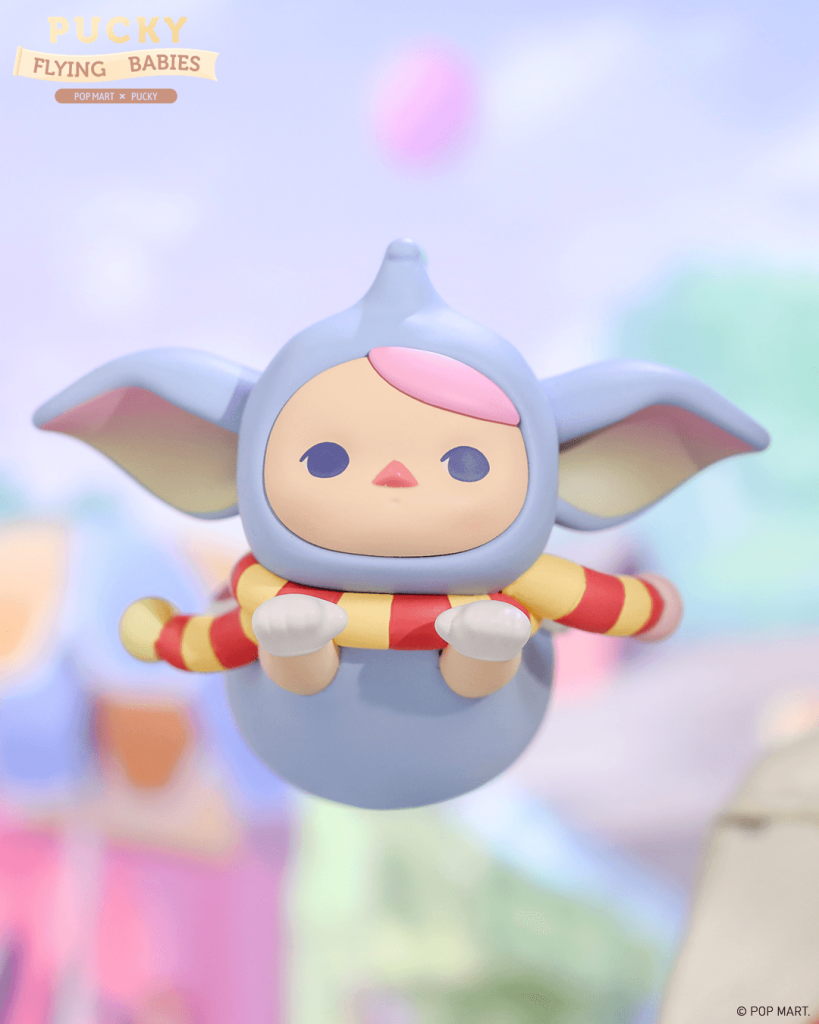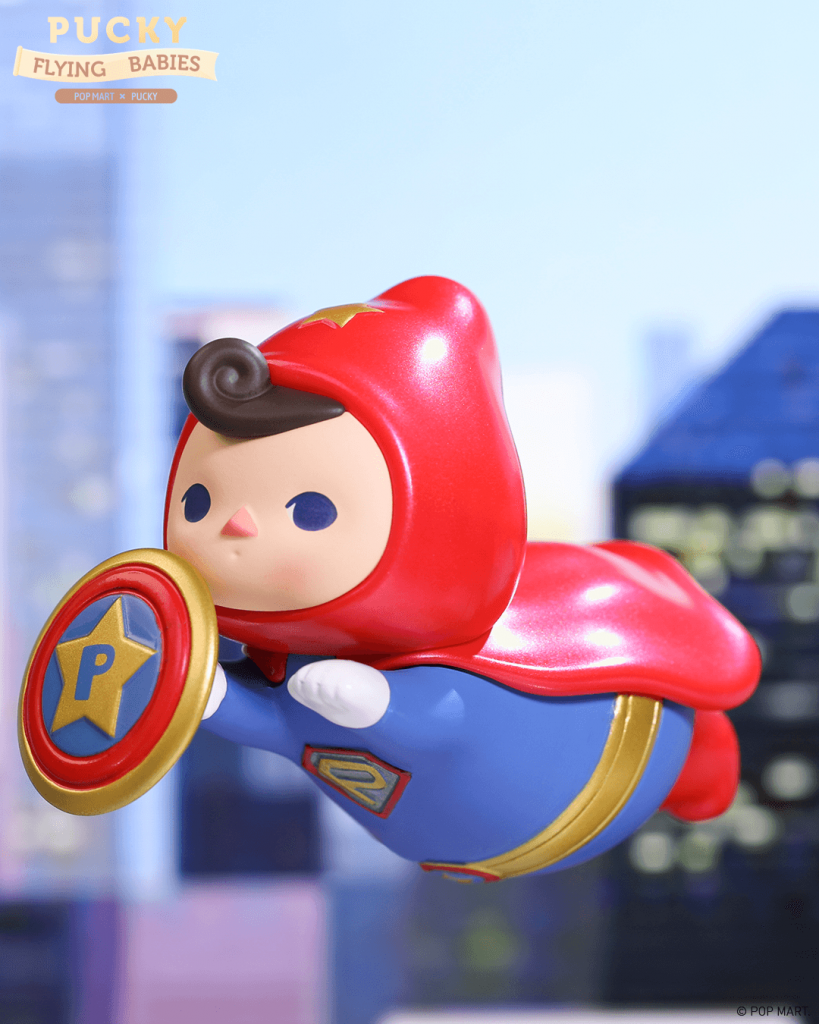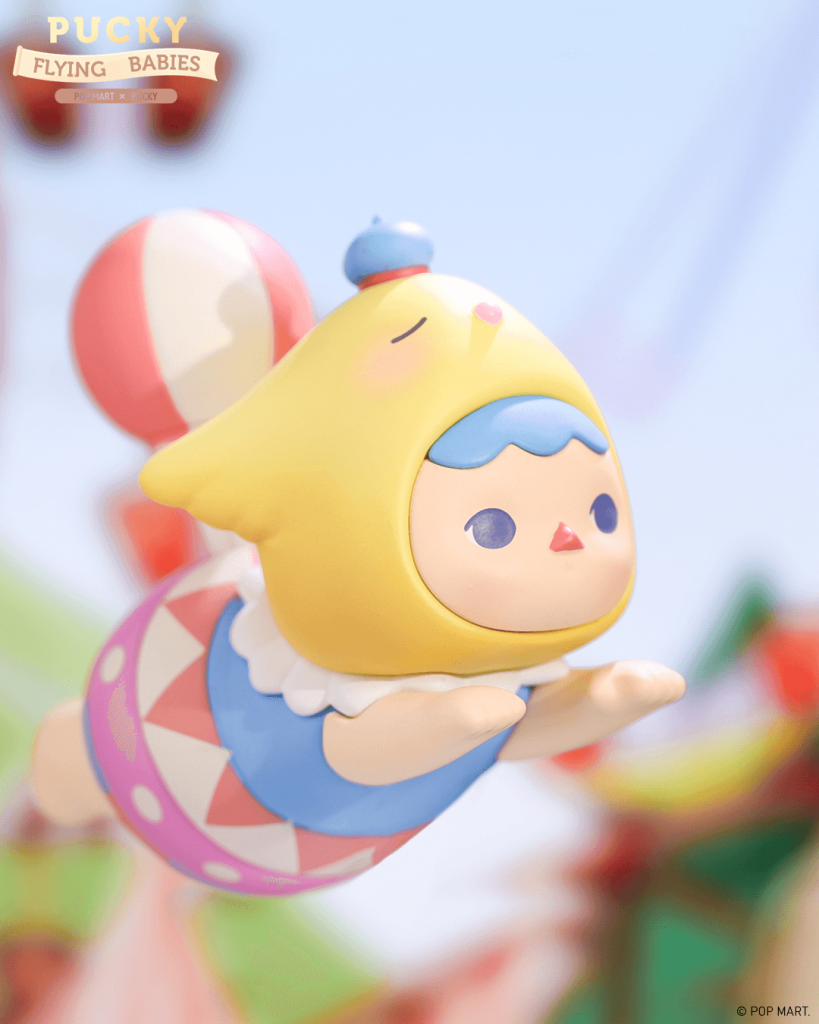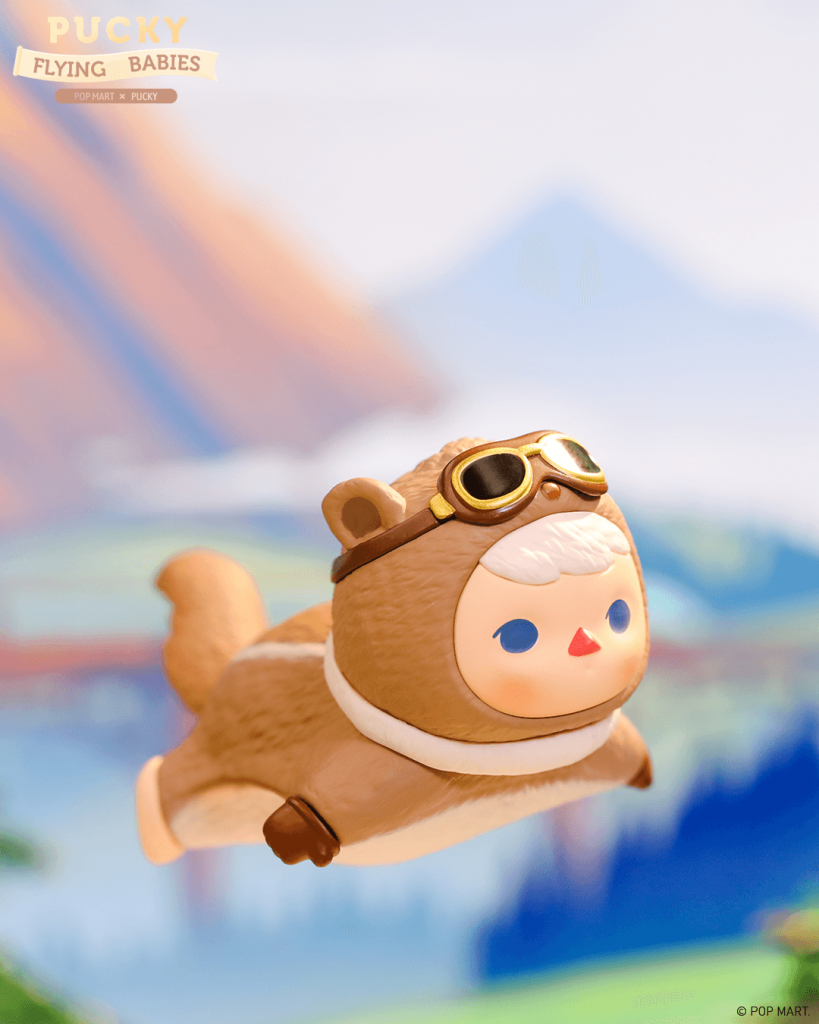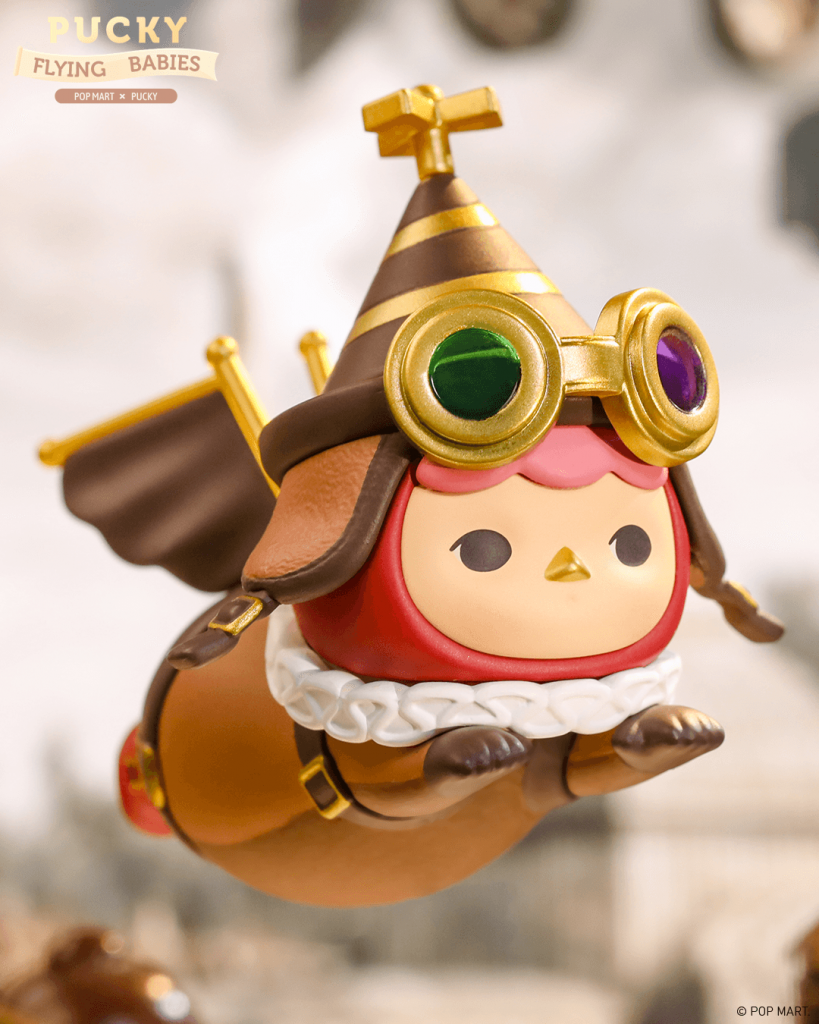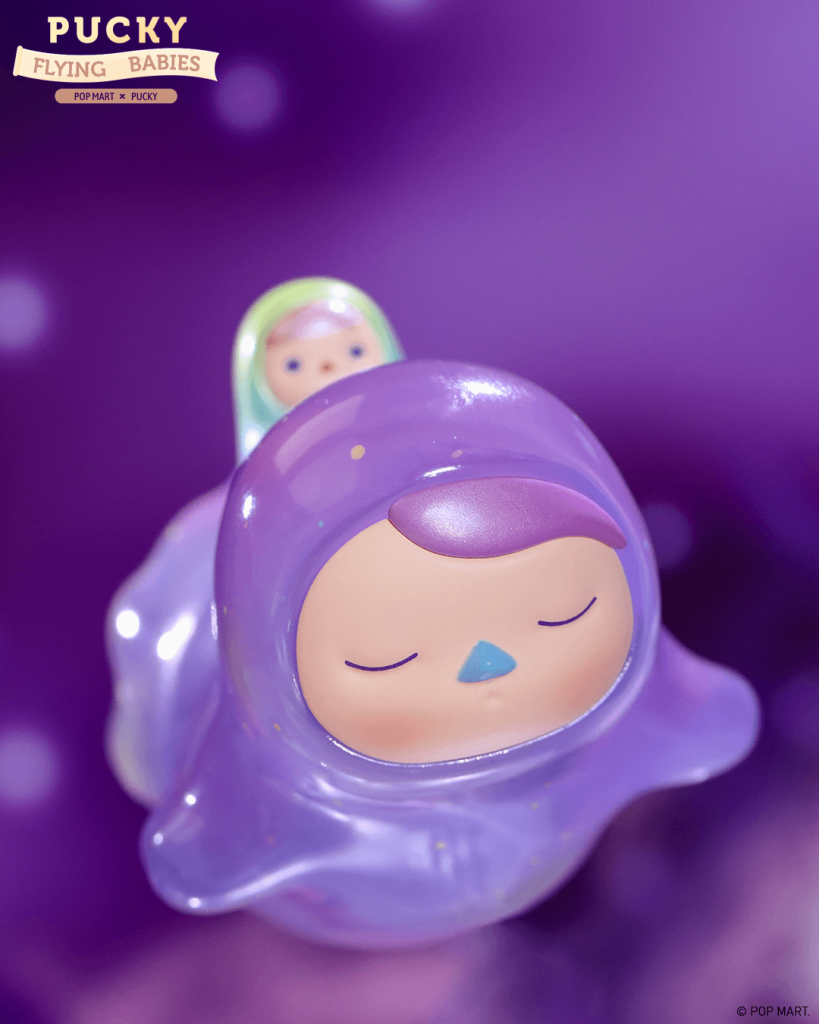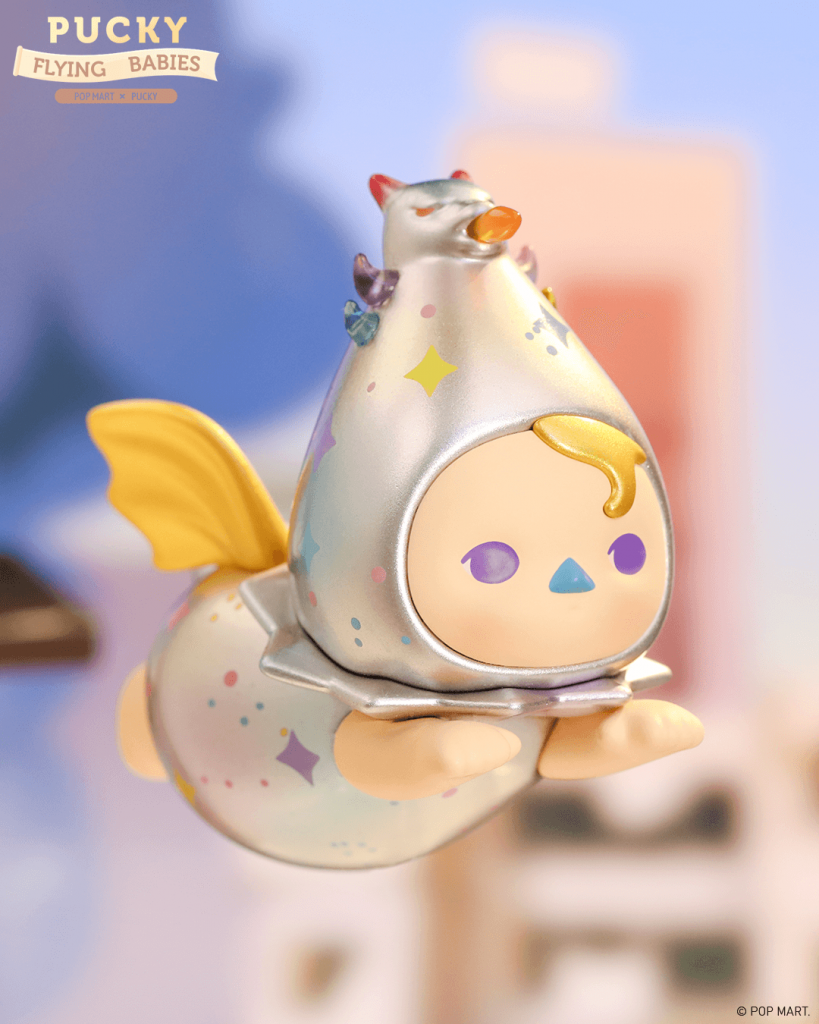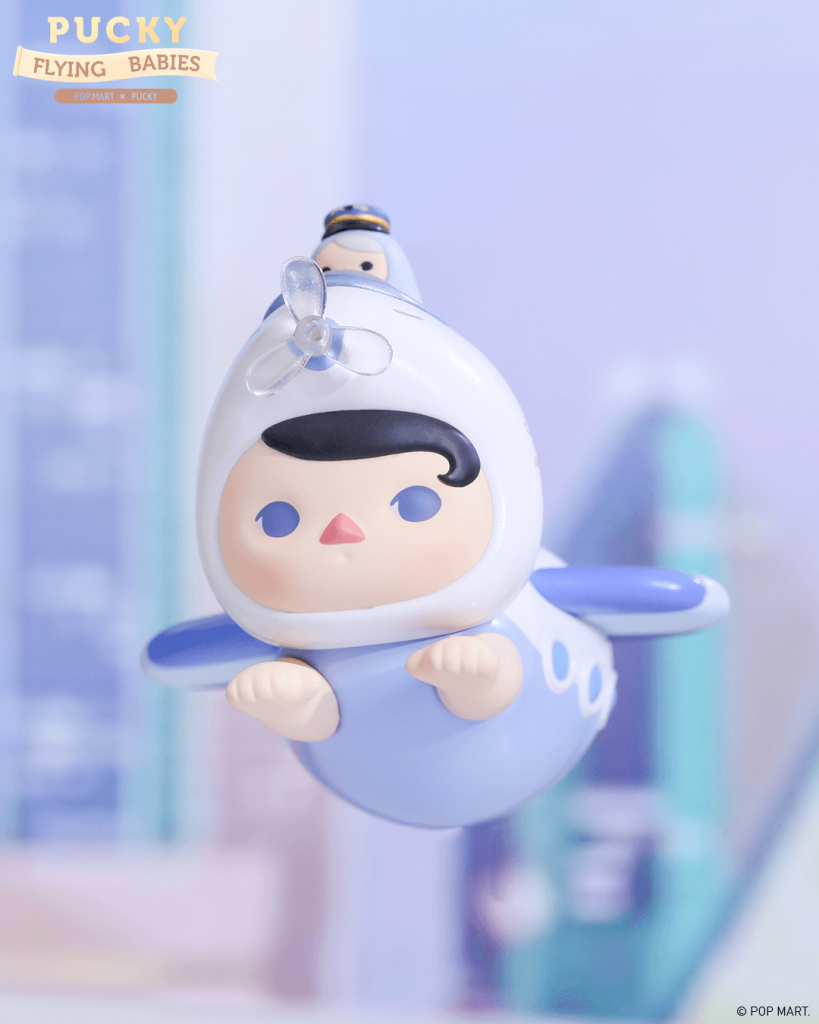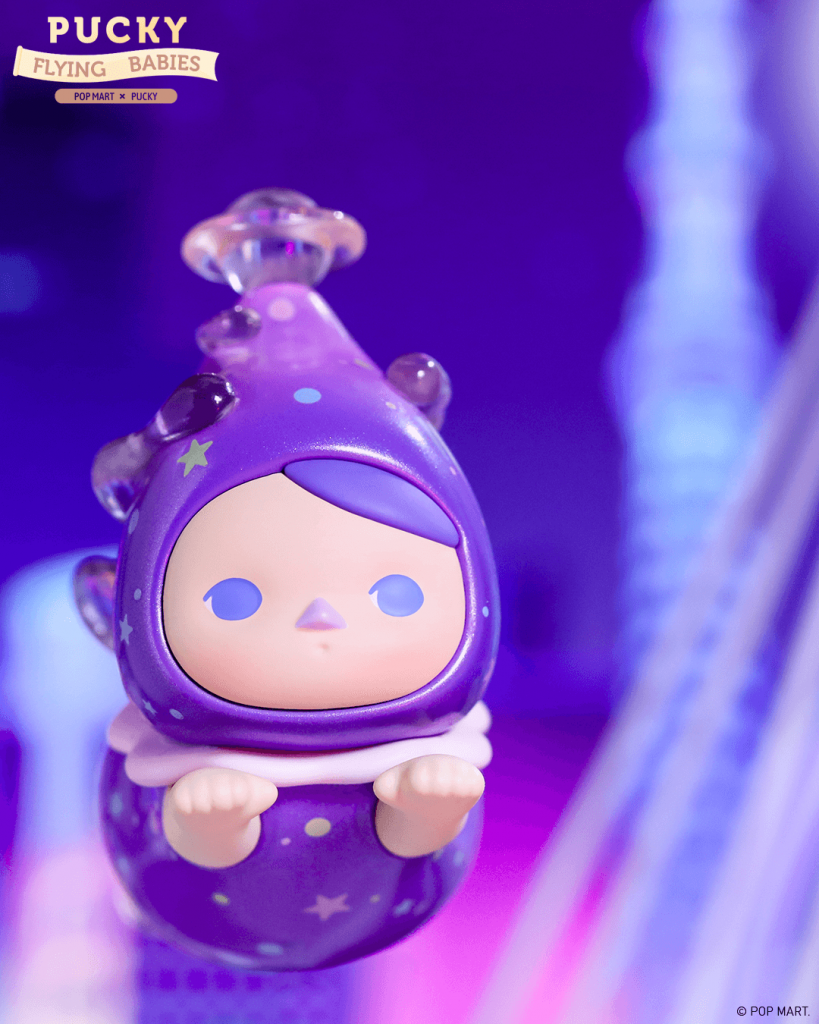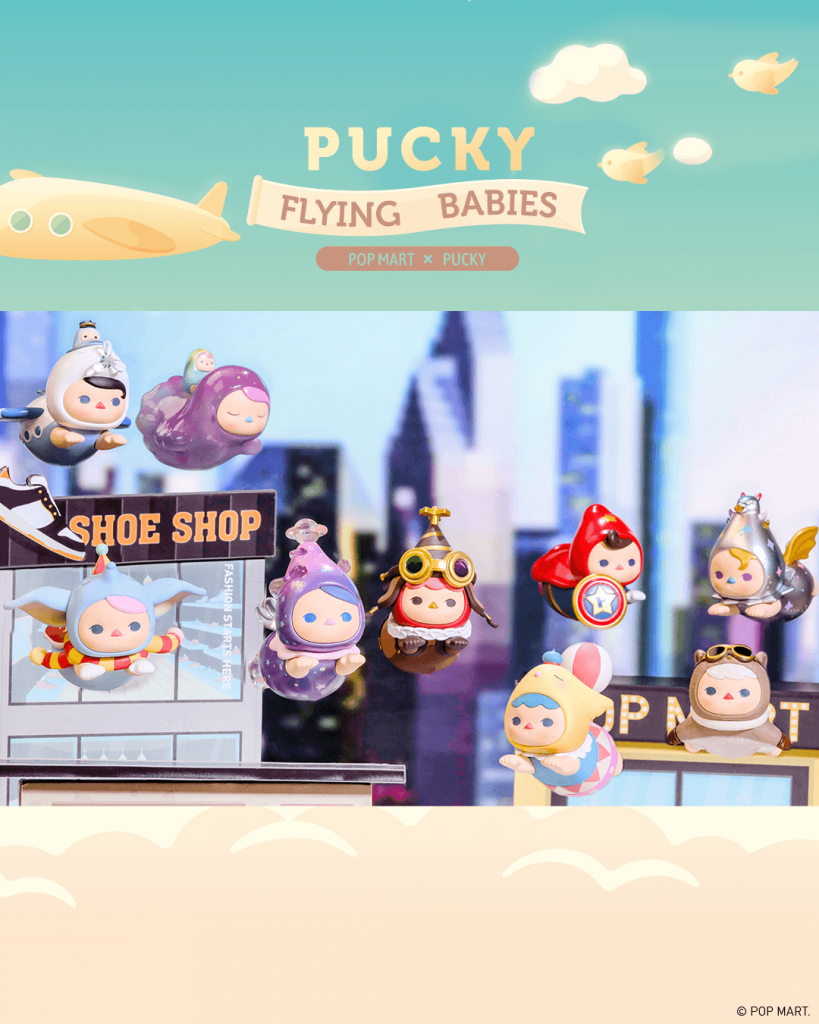 WHEN: May 28th (available worldwide)
WHERE: https://global.popmart.com
https://popmart.tmall.com, and International STORE https://global.popmart.com https://popmart.aliexpress.com/ please contact and support your official local retailer.
www.mindzai.com and www.mindzai.ca Use code: TTCLOVE for 5% from your order!
https://www.myplasticheart.com/ Use Code: IHEARTTTC for $10 off over $100 spent.
https://strangecattoys.com/ ( Use code TTC5 for 5% off everything except customs. ) (please note the code changes every month so feel free to keep checking for the latest codes HERE)
About 
With a childhood divided between Hong Kong and Canada, Pucky grew up between two cultures, which prompted her to explore creatively the value of identity and the meaning of belonging. After graduation from Emily Carr University of Art + Design in Vancouver in 2008, she returned to Hong Kong, where she works as a freelance artist and illustrator and created the brand "Pookie". Pucky's work is a combination of cute and dark, showing an integrated harmony where opposites like good and evil or love and fear, co-exist. She is deeply inspired by the wonders and mysteries of the world and her drawings are strongly affected by the beauty of their history, science and the romance. She draws to communicate these feelings in her own visual language.
Find Pucky on Instagram and Facebook.
If you want to get your Designer Toy news first, you should look to download our new TTC Mobile App. Designer Toy news direct to your smartphone. No dealing with social media algorithms.