Right, when you think Winter Babies by Pucky x POP MART was enough to make the festive season better incomes Pucky and POP MART to present to you even MORE sweet Pucky goodness with Pucky Merry Christmas set! 9 items which include toy trains to signs and super sweet packaging which turns into a playset. Contains a full set of 7 and a chance at the cat chase!
WHEN: 11th November but selected retailers will have them for pre-order.
WHERE: https://popmart.tmall.com, and International retailers, please contact your official local POP MART retailers like our sponsor's  https://www.myplasticheart.com/ Use Code: LOVETTC for $10 off over $100 spent. and https://strangecattoys.com/  ( Use code StrangeTTC for 5% off everything except customs. ) https://www.mindzai.com/ have launched pre-orders.
Find POP MART on Facebook/ and Instagram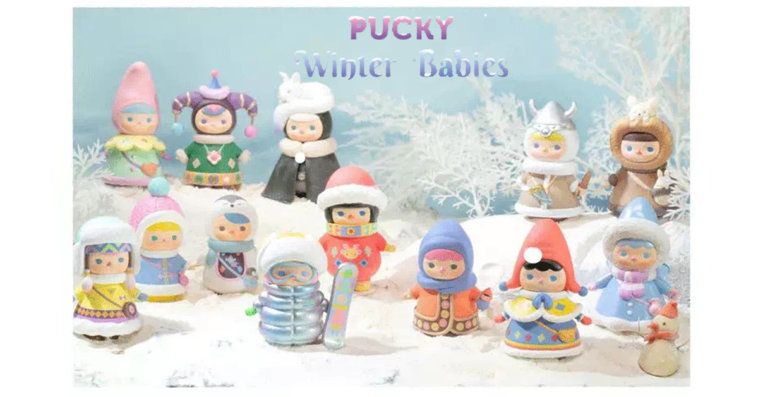 About http://www.hellopucky.com/
With a childhood divided between Hong Kong and Canada, Pucky grew up between two cultures, which prompted her to explore creatively the value of identity and the meaning of belonging. After graduation from Emily Carr University of Art + Design in Vancouver in 2008, she returned to Hong Kong, where she works as a freelance artist and illustrator and created the brand "Pookie". Pucky's work is a combination of cute and dark, showing an integrated harmony where opposites like good and evil or love and fear, co-exist. She is deeply inspired by the wonders and mysteries of the world and her drawings are strongly affected by the beauty of their history, science and the romance. She draws to communicate these feelings in her own visual language.
---
---