The highly anticipated pre-order has now gone LIVE for Gone Fishin' by artist T Wei! Sideshow collectables "Unruly Industries" artist series official launch last week and of a number of selected designer toys now its Gone Fishin' turn. Earlier on in the month, we showed you teasers and artists on Unruly Industries team roster HERE. Now we can give you a closer look a Gone Fishin'.
We've got a reel good feeling about this one. Gone Fishin' by T. Wei is packed with skele-tons of personality, so relax, take the bait, and sit bone idle with this delightfully dead designer toy.
Our skeleton pal is fishing for a deep and meaningful personal truth. This watering hole appears to be empty.
Product SizeHeight: 4.5″ (114.3 mm) | Width: 6″ (152.4 mm) | Depth: 8″ (203.2 mm) | Weight: 1 lbs (0.45 kg
Limited Edition: 500
WHEN: pre-order NOW
WHERE: https://www.sideshow.com/collectibles
PRICE: $125
About the Artist:
Tien "T. Wei" Hee is a multidisciplinary artist based in Wellington, New Zealand. Drawing inspiration from vintage cartoons, graphic design, and methods of mass production his work attempts to straddle the line between abstraction and the representational. The considered and the nonsensical. Always imbued with a focus on fun.
BrandT. Wei
Manufacturer Unruly Industries
Artists
It's not the first time we've seen a big player get into the scene as Hot Toys have already launched their Artist line last year. With Unruly signing up heavy hitters already, we are excited to see what they come up with.
Find T Wei on Instagram.
MORE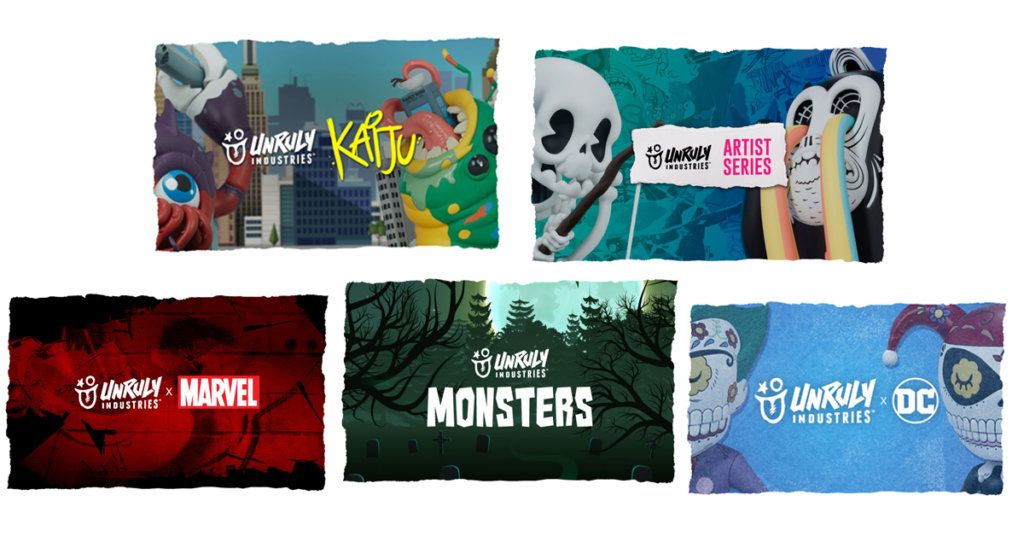 From the minds of Jesse Hernandez, Pseudo5, Tony Riff, and T Wei comes the first pieces in the Unruly Industries Artist Series line of Designer Toys! Check-out Mictlan 'Unruly Variant', Stairway to Hell…o, I See Colours, and Gone Fishin' today.
You can get your daily Designer Toy fix from our TTC Mobile App. It's free too! FREE! Download on the iPhone or Android smartphones. Search for "The Toy Chronicle" and all your Designer Toy wishes will come true! Pretty much.
Did we fail to mention IT's FREE.
(all info and media lifted from Unruly)