Everyone loves free stuff, especially when there's fun involved! Well, check what those guys at POWERCORE have gone and done for ToyCon UK. We thought the fancy free mobile sticker app for ToyCon UK was enough but NOW they have officially activated TOYCON UK through their "Collector Quest" Collect & Activate PowerCore Enabled Toys & Art! Making it that extra fun to go around all the booths at ToyCon UK and to find the Activation Stations!
Play now at http://pco.io/toyconuk17 and win prizes at Booth #21 at ToyCon UK 2017 with PowerCore!
The Quest to Collect Them All!
At ToyCon UK there are strange and wonderful characters everywhere. Join the PowerCore Collector Quest to "catch" characters on your smartphone from participating artists and win prizes!
Find Activation Stations
We've hidden "Activation Stations" at our friends' booths throughout ToyCon UK! Find one and scan it inside PuzzleCore to unlock that character!
Launch the PuzzleCore App
Tap the PowerCore icon at the bottom
Scan the code on the Activation Station card to unlock the character!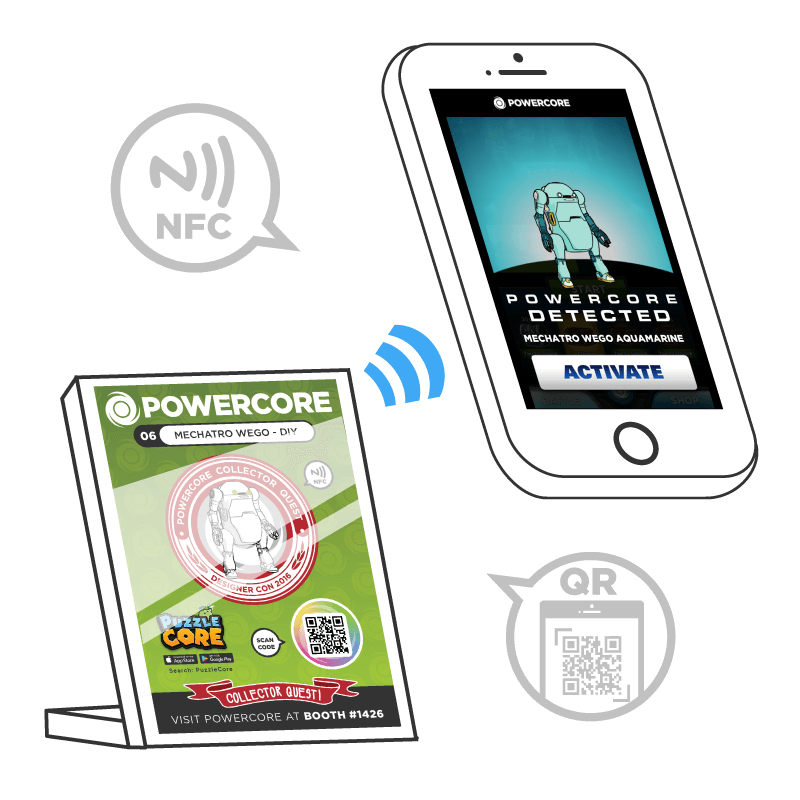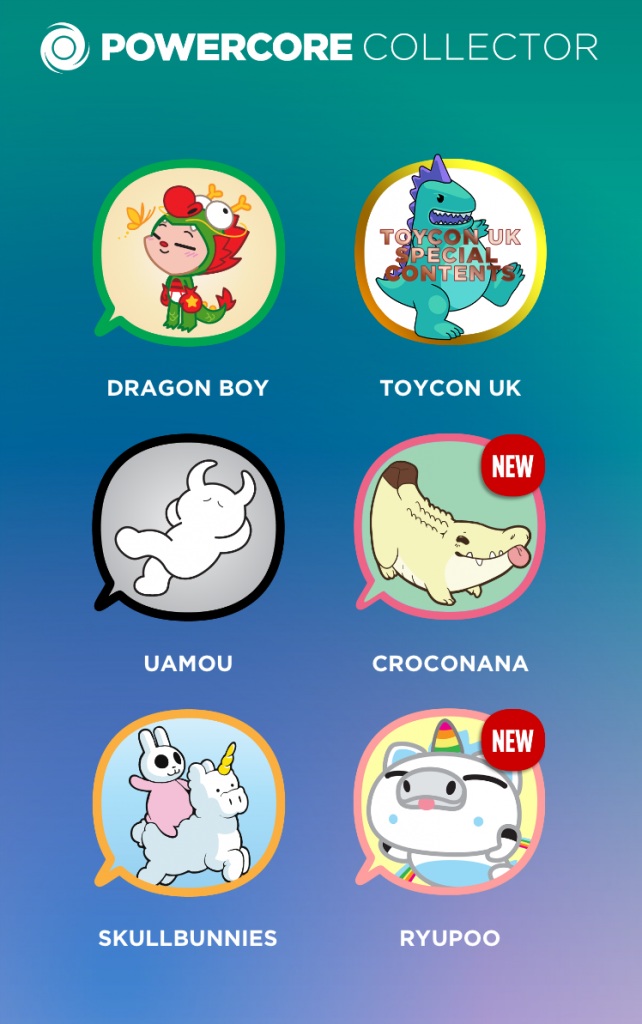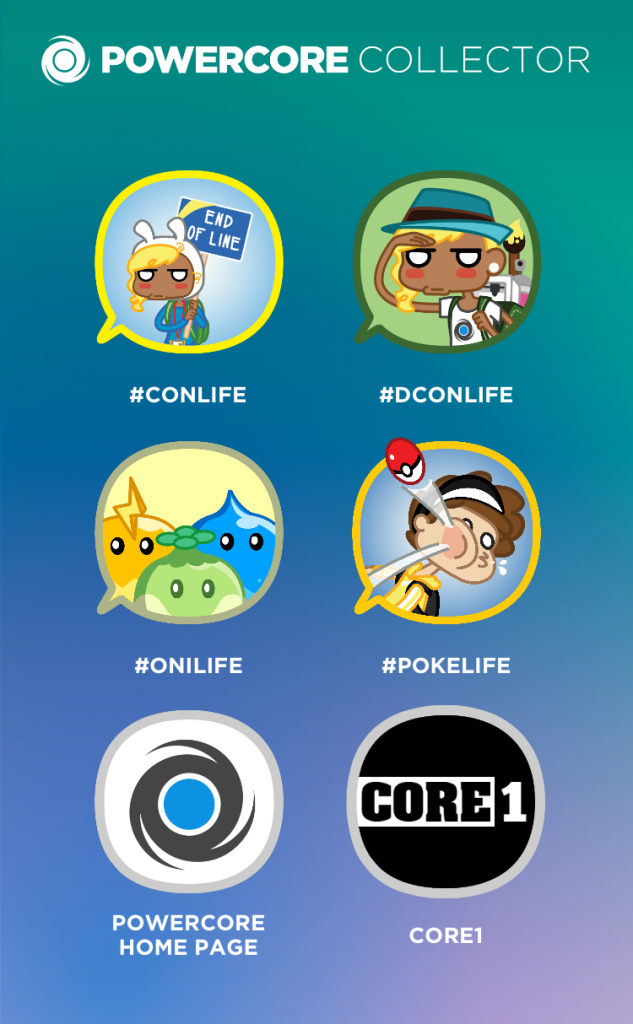 Powercore is ready to "ACTIVATE EVERYTHING" at ToyCon UK 2017! "PowerCore bridges the ONLINE and OFFLINE Worlds – connecting BRANDS, TOYS, EVENTS to Mobile GAMES and Digital EXPERIENCE". This year Powercore will have the ToyCon UK edition of the mechatro Wego Custom Show on display and PowerCore will be showing off its technology at MEGABOOTH #21 at ToyCon! We've seen the technology at Dcon 2016 and excited to see PowerCore bring it to Toycon. 
Did we mention this is FREE and a fun way to get another experience at the con. Powercore have already added the stickers to the FREE messaging app which is available NOW!
The PowerCore Collector app lets users celebrate original art with free Messaging Stickers from Artists and Creators!
Flexible! New Keyboard allows Stickers can be sent from directly inside any messaging app including Facebook Messenger, iMessage, LINE and more. From inside the app you can send the stickers to Facebook Messenger and iMessage.
Exclusive Stickers from Martin Hsu, Uamou, Huck Gee and more with new Artist Sticker sets added monthly! Plus exclusive sticker sets for toy con events and Toys+Art lifestyle.
Free! All the Sticker sets in the app are available for absolutely free-of-charge.
Messaging Keyboard
Enable the Collector keyboard from your Settings and start sending Messaging Stickers from inside any app.
Messaging Stickers
The app includes Free Messaging Stickers by designer toy artists from around the world that can be sent to friends via iMessage or Facebook Messenger. PowerCore Collector also features special messaging sticker sets to celebrate Toys+Art lifestyle events like DesignerCon!
Participating artists and characters
Martin Hsu – Dragon Boy + Dragon Dog
Ayako Takagi – Uamou
Ben Seto – Skullbunnies
Kazushi Kobayashi/1000toys – Mechatro Wego
Jerome Lu – Hyperactive Monkey
Chima Group – Kaiju Amedas
Huck Gee – BattleTails
NEW! Beefy & Co. – Ryupoo
Original sticker sets
#dconlife – celebrating DesignerCon 2016
#conlife – celebrating the comic convention lifestyle
#onilife – featuring the loveable Oni's from PuzzleCore
#pokelife – for the on-the-go mobile gamer
#Toyconuk
MEGABOOTH #21 at ToyCon UK 2017
See you all April 29th and 30th.
SAT, 29 APR 2017, 10:00 – SUN, 30 APR 2017, 17:00 BST
Buy tickets now at http://www.toyconuk.com/buy-tickets
You can find all the LIVE streams via our Facebook Page https://www.facebook.com/thetoychronicle/ give us a like if you haven't already, a like goes a long way.
Don't forget to check out ToyConUK on Instagram and Facebook too.