As Day 2 of NYCC, ToyQube booth at New York Comic Con is hot right now, one of the reasons is Ron English POPEYE GRIN are up for pre-order. For the folks who are attending NYCC are the lucky ones getting to see POPEYE GRIN up close. The power of  POPaganda Ron English has the folks at ToyQube booth working up a sweat. Guess Ron is giving everyone a boner with POPEYE GRIN.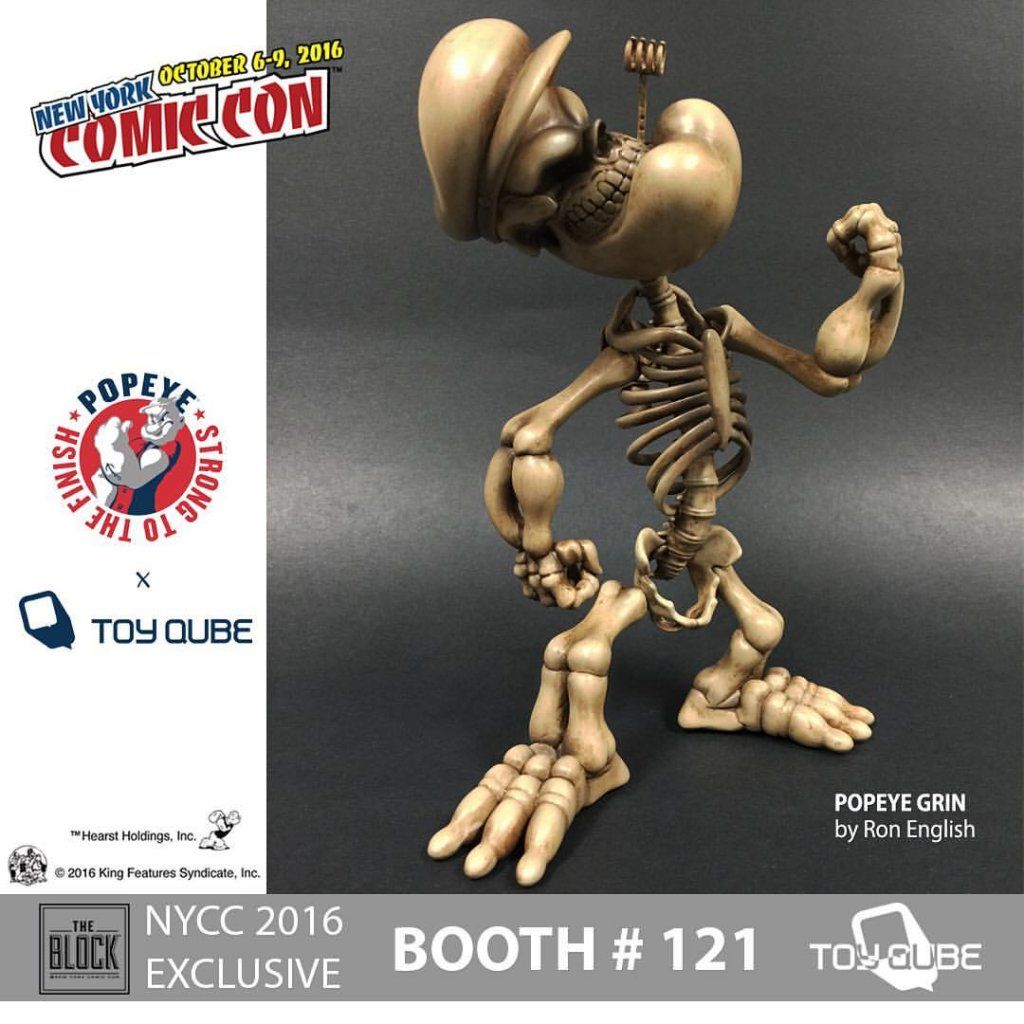 If POPEYE GRIN looks as good as it does in person the release will be another smash for Ron and ToyQube. That bone paint app looks spot on. Booth #121 is where it's at. While we have your attention Ron will be signing at the booth on Friday and Saturday at 3PM -4PM at the ToyQube booth. Time to get those selfie sticks out.
Worldwide pre-order should be soon after NYCC so stay tuned for an update. Look out for our live stream on our Facebook page HERE.
http://www.toyqube.com/ for further info.