Glowing like the Radioactive Pollution Monster that it is, Mutant Vinyl Hardcore team up with Clutter Gallery today for a transparent GID resin Radioactive Edition of Pollution Monster.
Pollution Monster drops for pre-order today (28/12) at 2pm EST (7pm UK) over on the Clutter store HERE. Measuring approx 5″ x 4" x 5", and limited to just 30 pieces, these will sell-out fast! Priced at $250 (£188). Expect this to ship at the end of April.
About Mutant Vinyl Hardcore:
Mutant Vinyl Hardcore, (MVH) aka Rich Montanari Jr, is a well-established sculptor, painter, and package designer. Working predominantly in SOFUBI (Japanese Soft Vinyl), MVH's concepts are rooted in the worlds of Horror, Monster, Sci-Fi, Fantasy and Japanese Folklore.
As a long-time toy collector, MVH takes that deeply embedded love of plastic creations and elevates it into a fine art form.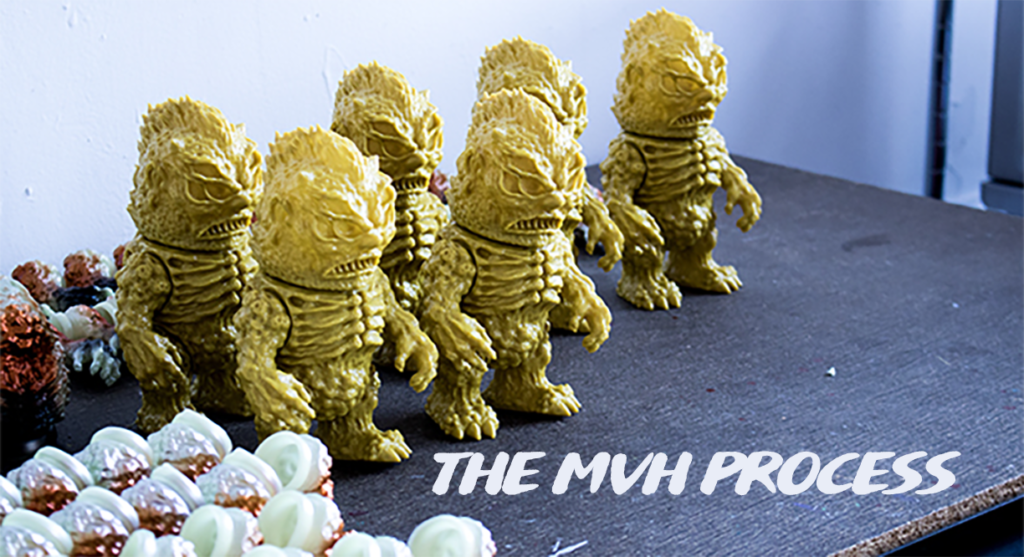 Why don't you check out our Mutant Vinyl Hardcore feature that we ran earlier this month courtesy of our guest writer, Jason C. Diaz. You can read the full article HERE.
---