Planet X have announced lottery details for their new painted Ettin. Priced at $140/£115 + $20/£16 shipping, you can be in with a chance to own this 11inch giant! With six points of articulation, this 2-headed troll comes fully painted in vibrant colors. ETTIN is armed with a gigantic anchor for one.to recreate the famous monster fight scene in Jack The Giant Killer.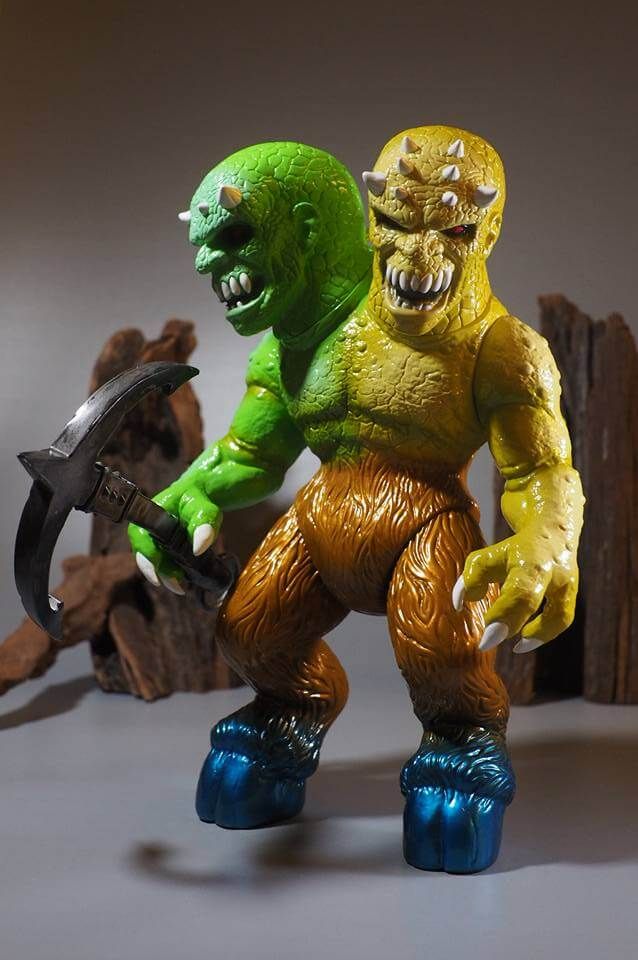 An Ettin, for those who are not familiar with the Dungeons & Dragons world, has two heads, each of which is capable of independent thought, and each controls one arm for attacking. The left head directs the left arm and right head direct the right arm during combat. The two heads disagree constantly but will work together when there is a common threat.
To enter the Planet X lottery, please send the following information to [email protected] between now and 3.59pm GMT tomorrow (23:59 HKT)
1. NAME
2. SHIPPING ADDRESS
3. COUNTRY
4. TELEPHONE NO
5. PAYPAL ADDRESS
6. INSTAGRAM / FACEBOOK NAME
Lottery winners will receive notification email by Nov 3, 2016. Planet X reserves the right to cancel winner's qualification if full payment is not received within 3 days upon notification. Item will be shipped in about 4 weeks. Good luck!