CACOOCA x Mighty Jaxx are kicking it off for STGCC 2017! Next in line for CACOOCA "PANDA INK" series is "Huat The FxCk" definitely no fucks given with that middle finger, who thought a cute panda would have so much attitude.
Cuddling up with his cats all day is getting mundane for our adventurous Panda who decided it was time to stretch some muscles and work those lazy bones. Watching the kids in his neighbourhood riding their skateboards in the park, Panda was hit with the idea of learning a trick or two himself! Panda definitely wasn't going to settle for just any ordinary skateboard. After going through all the skate shops in town, he finally struck gold with a board that was bound to turn heads. With his golden skateboard in hand and a badass attitude, cruise alongside Panda as he takes to the streets in search of his next adventure!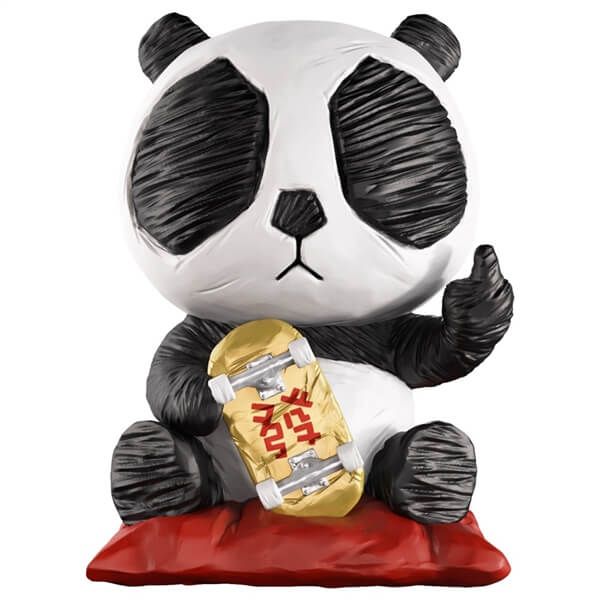 Mighty Jaxx at booth #D3 at STGCC
Check out the impressive Exhibitor list 
HERE
.
September 9th – September 10th
Marina Bay Sands
10 Bayfront Avenue, Singapore 018956
Ticket information http://www.singaporetgcc.com/Tickets_Merchandise/
Pre-show advance purchase: 1-day ticket @ S$19 | 2-day @ S$28
At-show purchase: 1-day ticket @ S$21 | 2-day @ S$30
http://www.singaporetgcc.com/ for further info.