Another wildly insane artist from the British isles will be showing their wares at the Trampt hosted Hustle & Hype show this weekend at DCon. Hugh Rose brings his own original sculpt to the party with this Painted Ape.
[frame align="center"]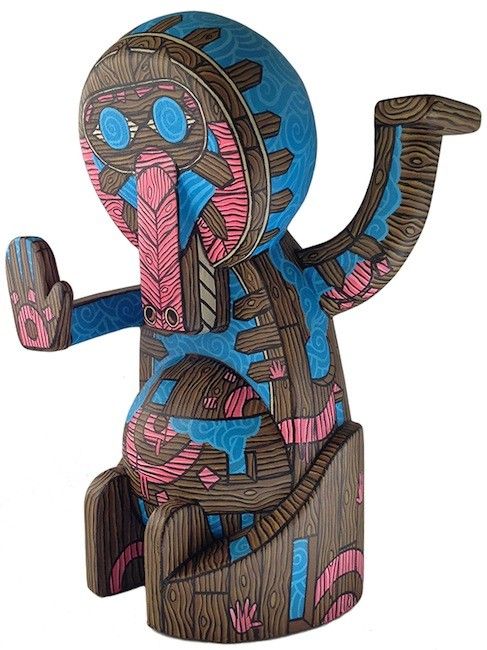 [/frame]
The level of detail that has gone in to this sculpt & paintwork is crazy excellent. Hugh having grown up in Guernsey (a small island off the English Channel), you can sense that his childhood was spent by the water and it shows in his work. Hugh had this to say about himself:
[quote]Growing up on a small island has a powerful effect on your psychology, affecting the mind in subtle ways that often only become clear when you try to leave. The granite bedrock is powerfully magnetic, its field seemingly able to influence the mind as finely as the needle of a compass. Living in this small and isolated environment, I have become well accustomed to the idea that a whole universe can fit into the smallest spaces.[/quote]
Hugh captures that statement in his custom pieces, which generally have a nautical theme running through it & Hugh sticks with his nautical theme with his Painted Ape. The twisting & swirling of the water & the wooden timber not too dissimilar of a boat. It's a beautiful piece.
The Painted Ape will sell for $400. And $400 very well spent, I say!
Hugh's work can be found on his website, Twitter, Instagram & Facebook. You won't be disappointed if you go check him out. That is for sure.