WARNING, THIS IS A CODE RED! Quiccs x Devil Toys wasn't messing around when they named this badboy the "Nutbuster" with the CODE RED show at Myplasticheart opening this weekend, Quiccs has just dealt a nutbusting announcement of this OBOSEN Code Red Nutbuster! any AKIRA fans will recognise this edition and Quiccs nod to the classic.
Early Bird Special Drop "Code Red Show" myplasticheart —
We got a great surprise for our guests at the "Code Red" Show at myplasticheart tomorrow! A small batch of our upcoming "OBOSEN" Code Red NanoTEQ Nutbusters will be only available through the show's Code Red special bundle that includes this set + 1 Red Ravager + 1 official event shirt + stickers + tote bag for only $269 USD in very limited slots!
—
The regular release of this edition will be made by Devil Toys  in the future sometime after the Preorder OG Black and Ghost White Nutbusters have been delivered globally!
—
Opening Reception Saturday, April 27th, 2019 7 – 10pm
Exhibition runs through May 26th, 2019
myplasticheart toy store & gallery
210 Forsyth St. New York NY 10002
646.290.6866
myplasticheart.com for more designer toy goodness!
Join MPH preview List – http://preview.myplasticheart.com/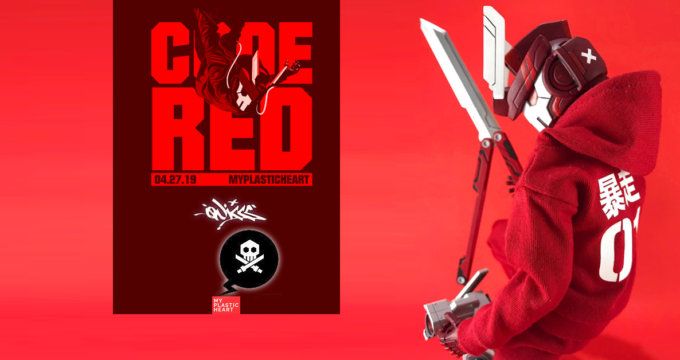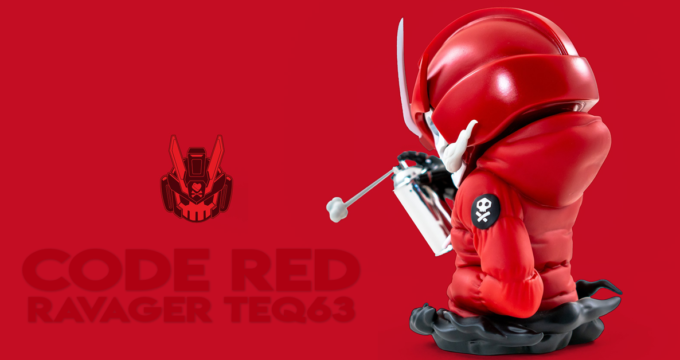 You can get your daily Designer Toy fix from our TTC Mobile App. It's free too! FREE! Download on the iPhone or Android smartphones. Search for "The Toy Chronicle" and all your Designer Toy wishes will come true! Pretty much.
Did we fail to mention IT's FREE.