So we on to Day Three now, with Kidrobot posting the third official image (below) from the upcoming Dunny Series – The 13. Brandt Peters & Kathie Olivas go the full hog with this release and so far they've all be pretty awesome.Today we have #11 – Nurse Casket. The 13 Dunny Series will release on Friday 16th October. We would have totally waited until November Friday 13th personally. Still quite stoked to get our hands on this series. So far it's looking ace.
[frame align="center"]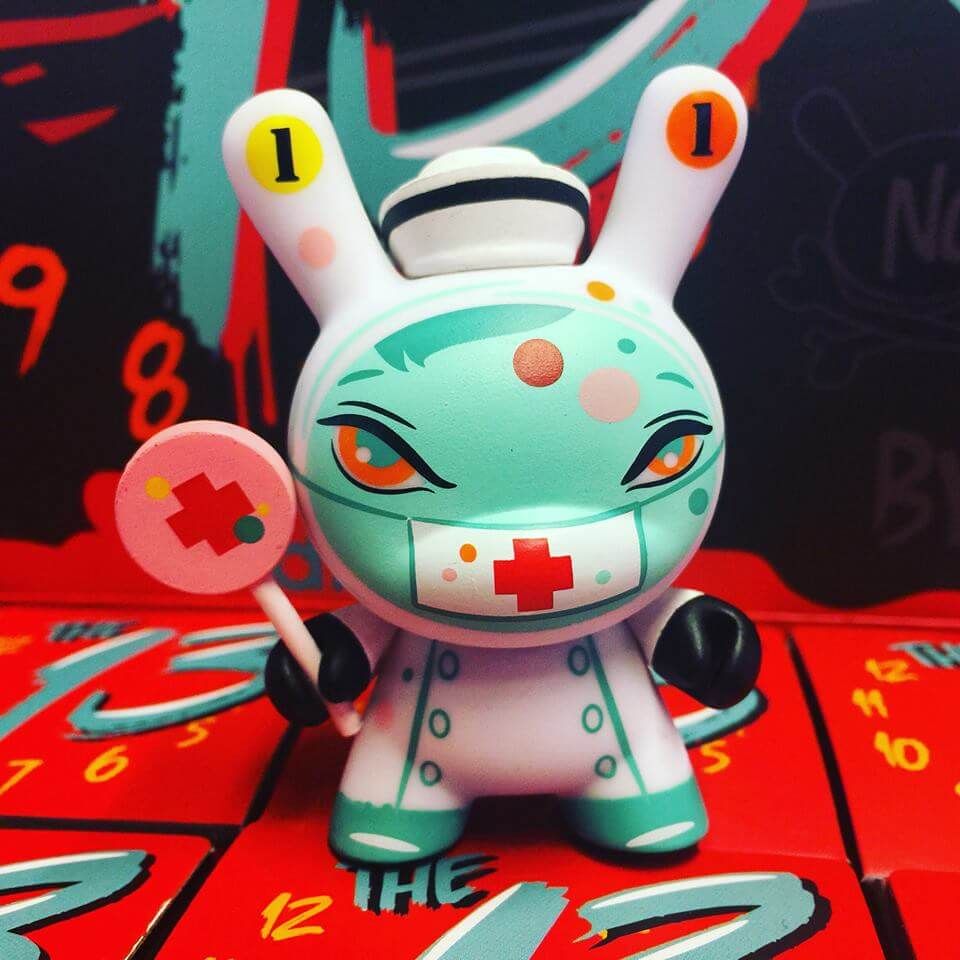 [/frame]
3D Retro will be hosting a 'The 13' Dunny Series release party on Friday 16th October in Glendale, LA. You can read more details HERE on Facebook.
Legend has it that a shady eccentric by the name of Lord Strange opened up the 13th dimension one blood moon, and in so doing filled his 13 floor mansion, Infernal Manor, with beasts, creatures and monstrosities of every type. Lord Strange was never seen again… his lair abandoned and sealed from the public since that horrific evening. None brave enough to venture into Infernal Manor has ever returned to tell their tale. Do you dare seek The 13?
[youtube url="https://www.youtube.com/watch?v=Dejuvq3D85Q&feature=youtu.be" width="1000″ height="900″]https://youtu.be/-q6KyIQkaQk[/youtube]