Before we start, we'd like to put a disclaimer that if you search of Tanya Tate on Google etc, The Toy Chronicle cannot be held accountable for anything you may find. 
Whilst watching the 2015 @ToyBreak 24hr marathon over the last day or so, we were introduced to a guest on the 'Couch' – Tanya Tate. Tanya, a Scouser living over in LA, is a collector of Vinyl goodness, cosplayer, geek blogger and the brains behind My Hero Toy.
From Tanya we found the following regarding My Hero Toy:
"The idea of My Hero Toy came to me when I wanted to make a custom figure and there weren't any cool female blank figures.
I have seen popular customisable vinyl platforms in different sizes and shapes but none that really work for the sexy superheroes I see in comics; like my favs Ms. Marvel, Wonder Woman, Emma Frost and Susan Storm.

So, I created My Hero Toy, a vinyl figure platform that not only can be used to bring these characters to life in a fun and sexy way, but also to create new and unique characters"
Check out My Hero Toys at: http://www.myherotoys.com/. This is a pretty neat female orientated vinyl DIY toy. That's certainly not to say that this is solely for the female market, but it helps open up the Designer Toy world to the fairer sex.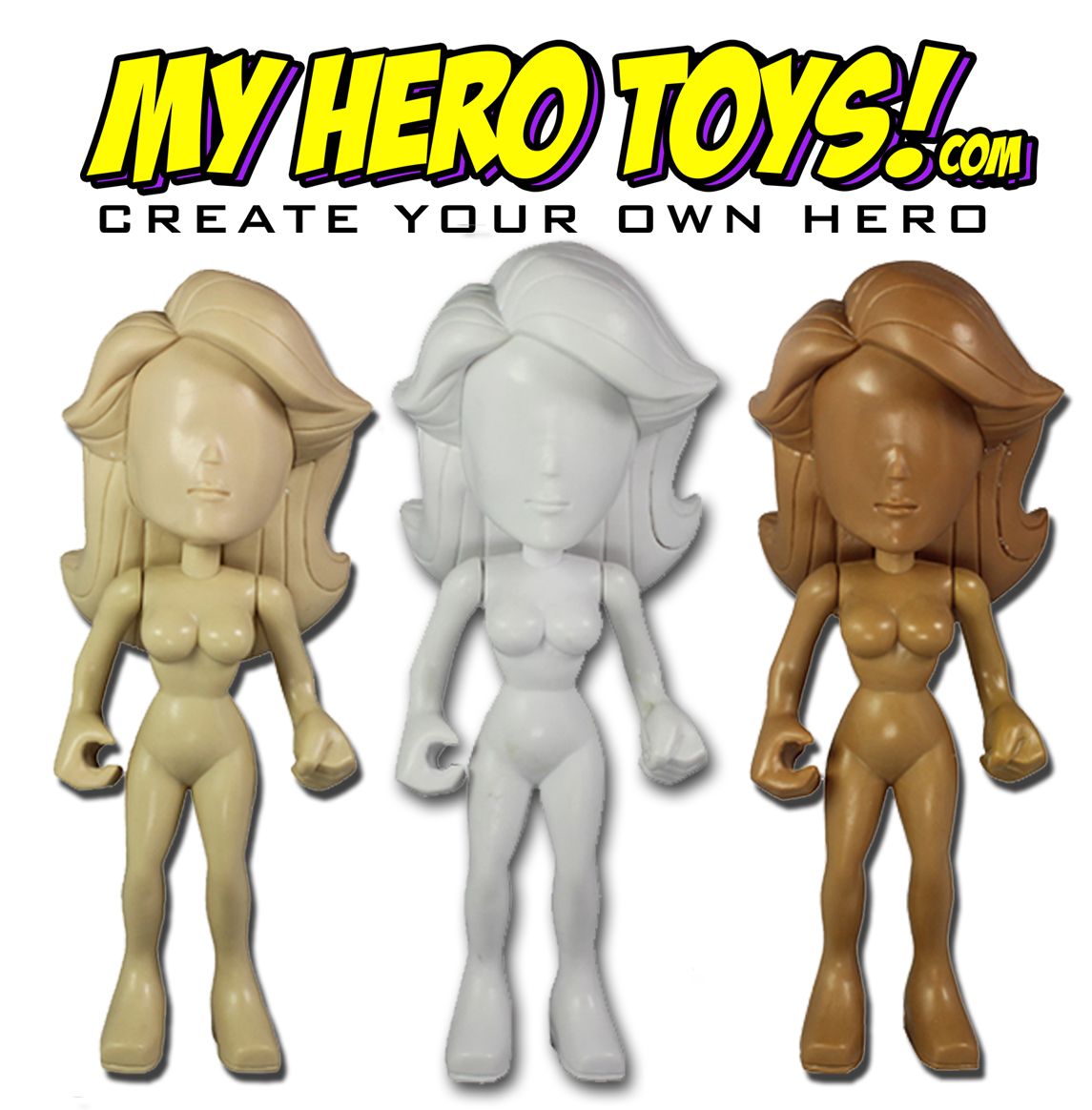 You can see an awesome custom taking on the My Hero Toy platform by Celeste Customs in this Youtube video below:
[youtube url="https://www.youtube.com/watch?v=OFEkgNbgr8U"]
You can follow Tanya Tate on her (slight NSFW) Youtube channel: https://www.youtube.com/user/TanyaTateTube