Tears of joy incoming! over the past couple of months, Fanny Kao aka Fufufanny has been teasing us like a stripper (not from personal experience, just an example) with her all-new Nora resin figure.  As seen and sold at varus Asia conventions, international collectors have been left waiting for details on how to adopt Nora. These cool cats made their debut at STGCC 2018. Personally not a big fan of mix colour part figures but "Nora" has changed my personal buying habits. Look at Fanny's own cat, it agrees with me. If you check out the photo below it looks like Nora features magnetic parts so you can change colour combination. TODAY Fufufanny has set them free online for an international release.
" のら (nora) " in Japanese means stray, and that's where her name is adopted from. She is looking for a forever home~ Let "nora" be Nora!
Inspired by my cat, who had a serious injury when she went out walking around our neighbourhood earlier this year. When she came home she was in pretty bad shape. I was really shaken but also grateful that we had adopted her, otherwise she might not have survived. At that moment, I realised that we may not be able to change the world, but we can change the lives of strays like them. – Fufufanny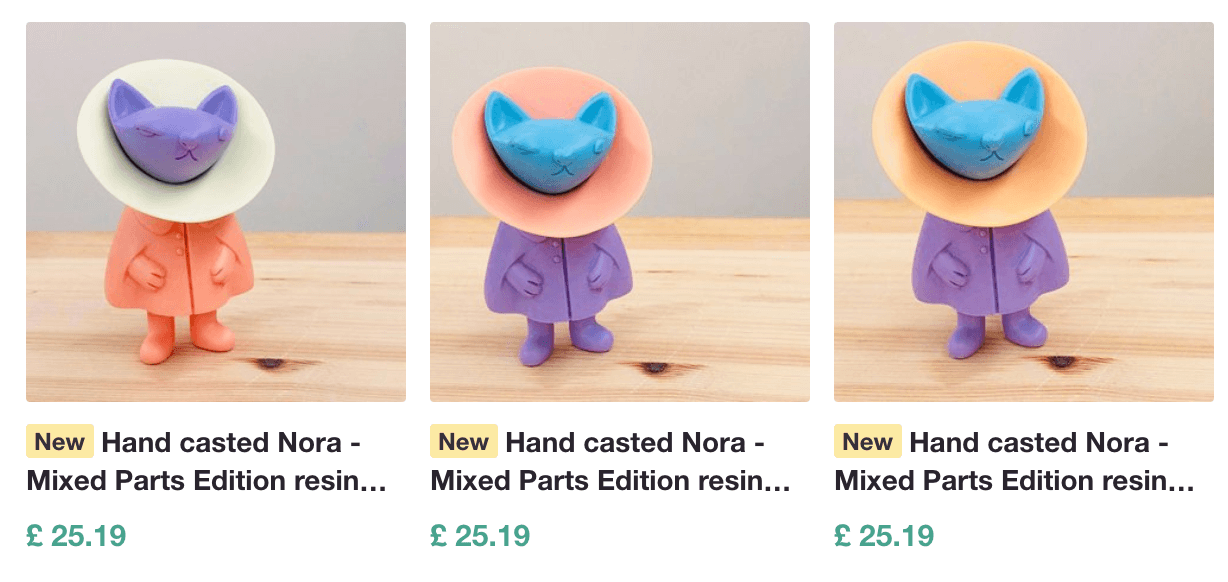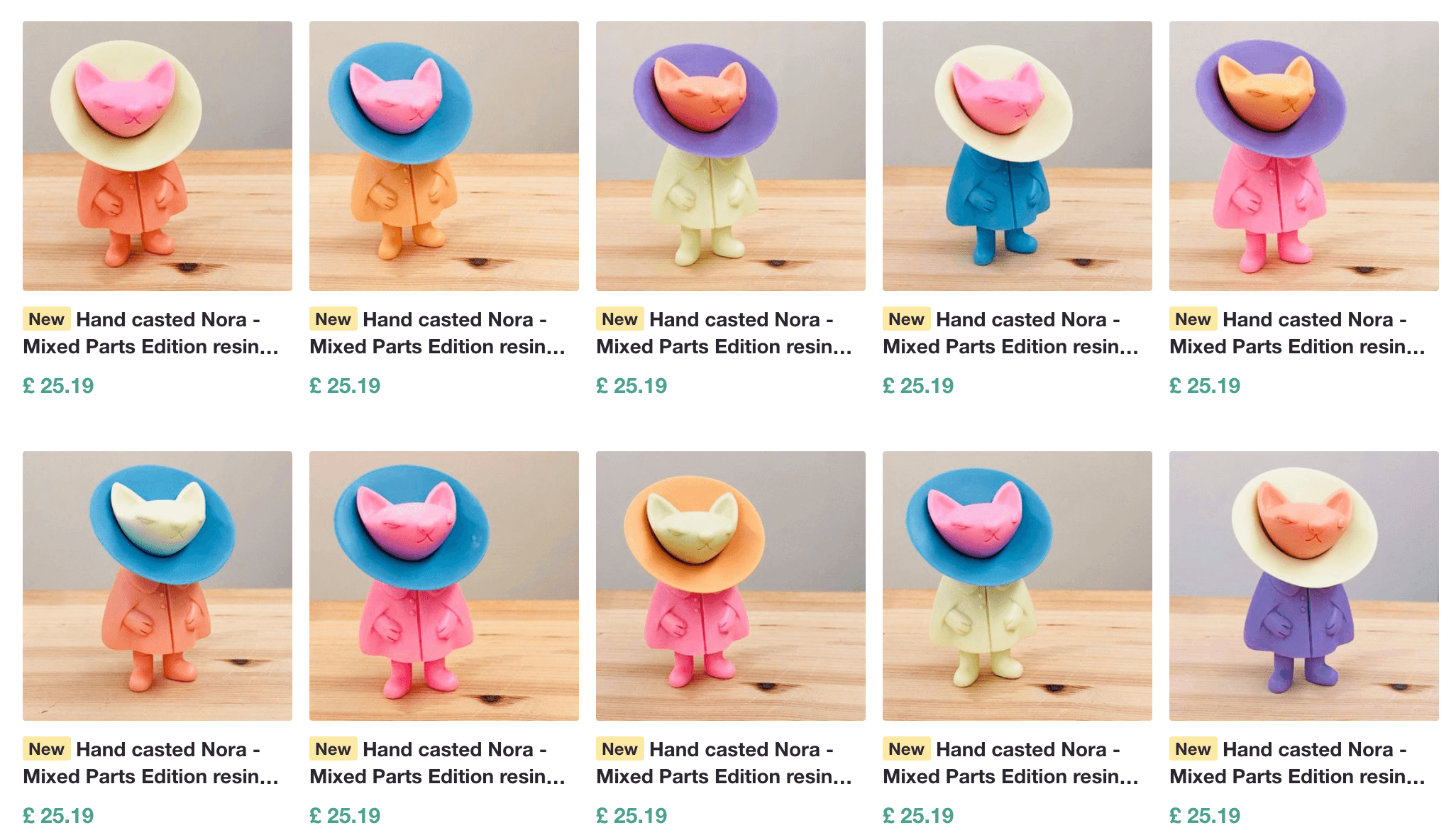 Material: resin / Size: Height 9cm / 1 point of magnetic articulation at the neck Packed with header and pp bag.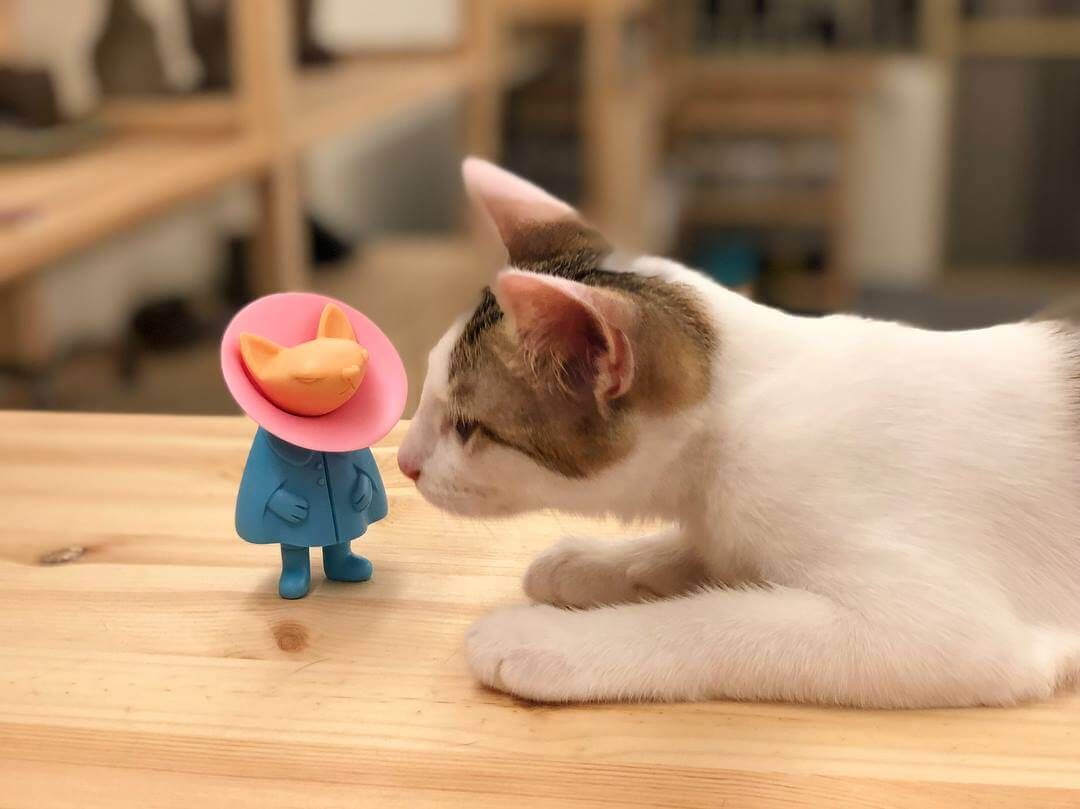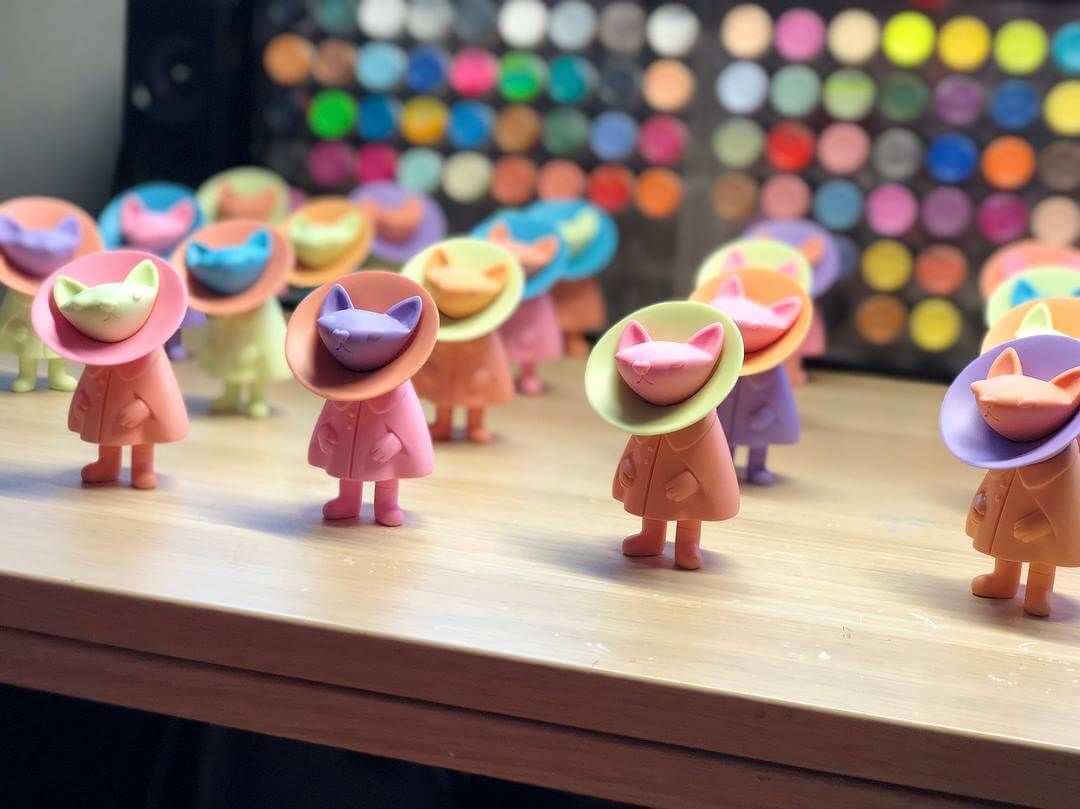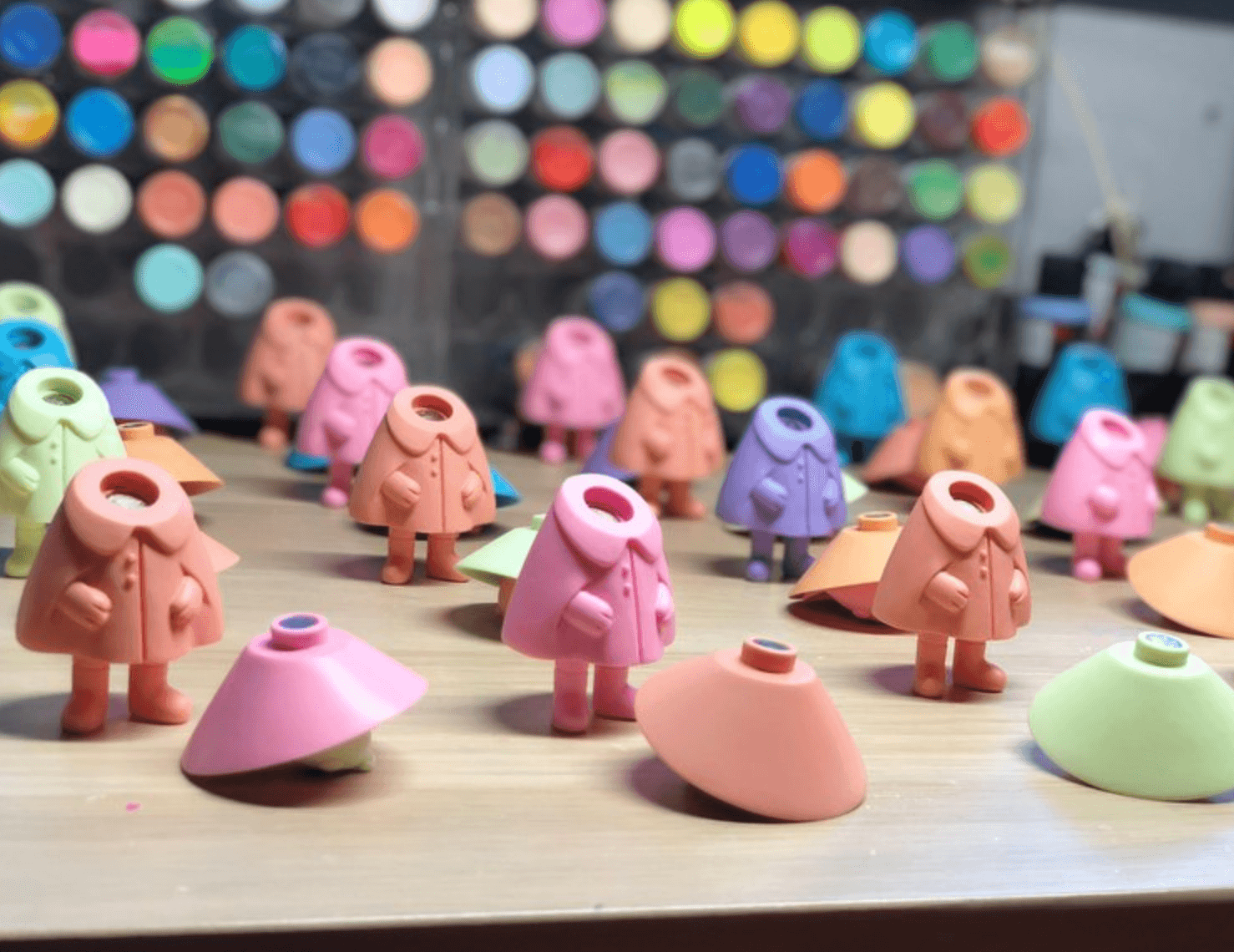 WHEN: NOW
WHERE: https://en.pinkoi.com
PRICE: £25,19 each
You can find Fufufanny on Instagram and Facebook.
If you want to get your Designer Toy news first, you should look to download our new TTC Mobile App. Designer Toy news direct to your smartphone. No dealing with social media algorithms.
IT's FREE!