Today, as we speak, the mighty Sucklord is hosting a release party at New York Chinatown's oldest dim sum restaurant, Nom Wah Tea Parlor. This is the perfect place and time to introduce 2 new sucadelic toys, in a afternoon of dim sum and beer here come the dim sum-themed Dumpling Squad and Chili Oil Trooper!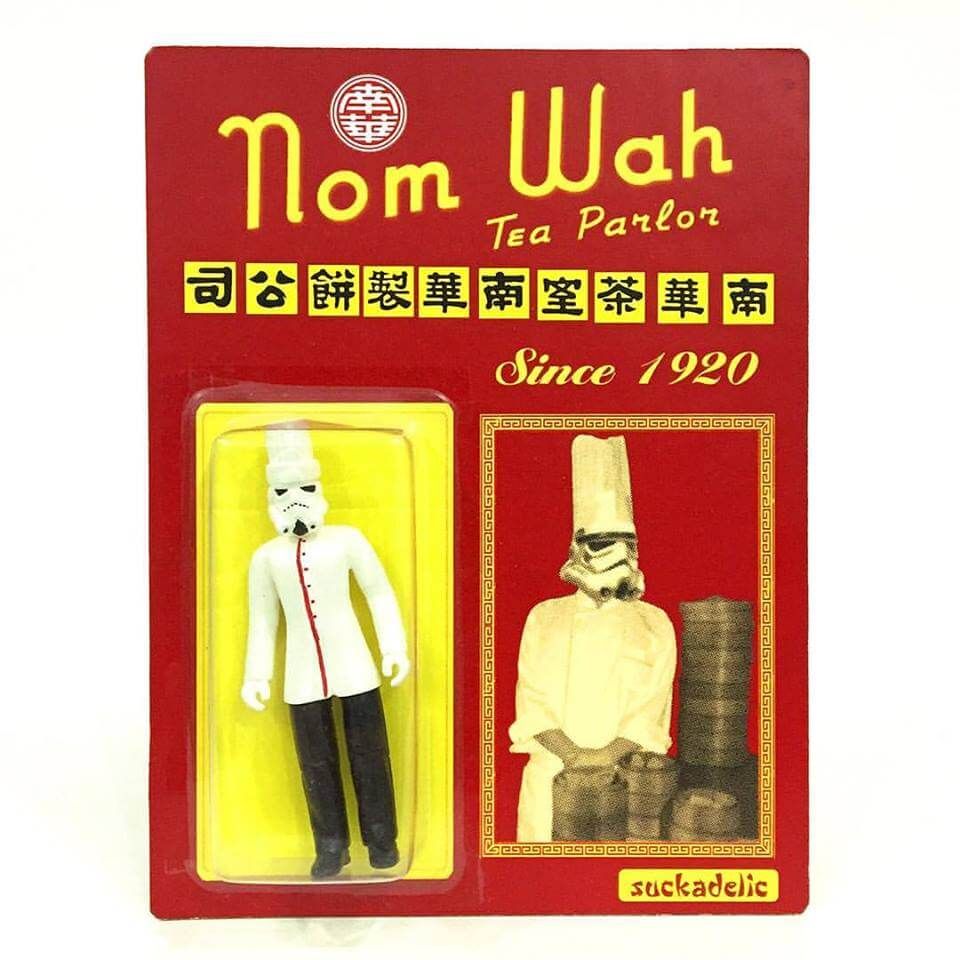 Each figure will be offered at a special price of  $50/£38, later on they will be at Sucklord's website at regular price!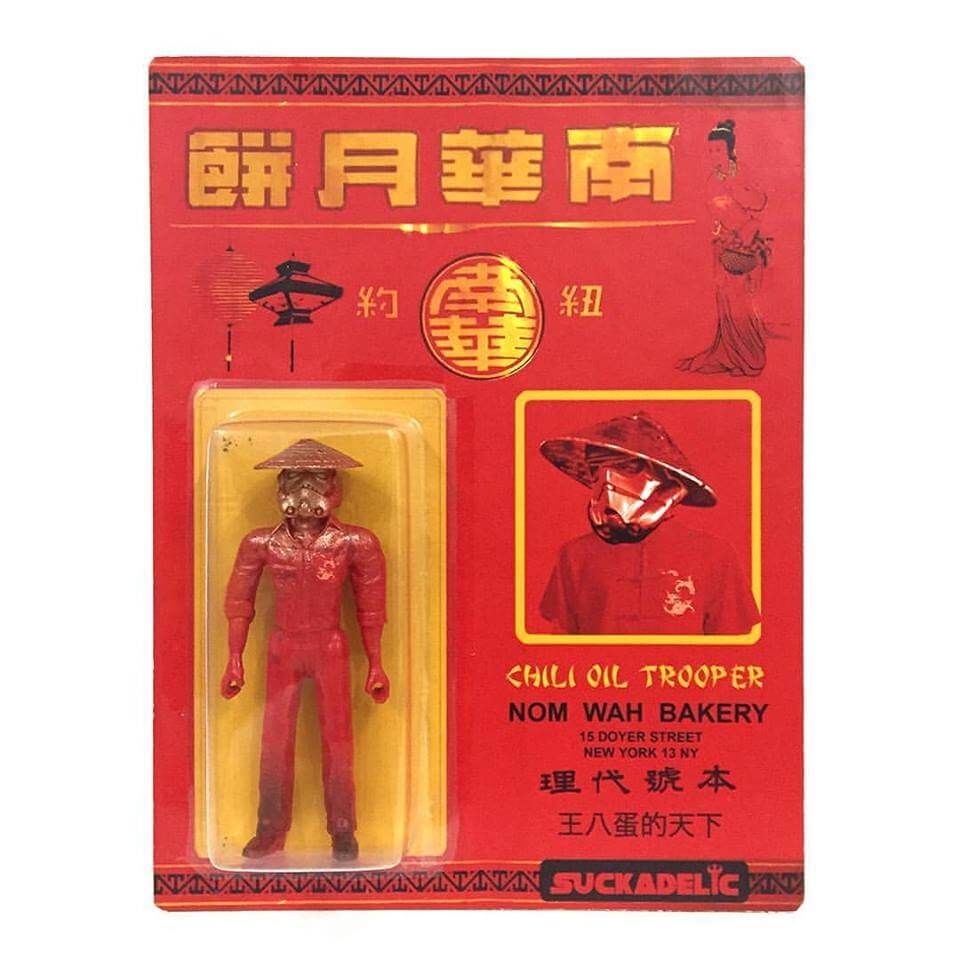 WHEN:
Wednesday, July 27, 4PM–8PM
WHERE:
13 Doyers St., New York, NY 10013
Follow the event on the official FACEBOOK page.
If you're in the neighborhood we envy you! Go and have fun with Sucklord and eat some delicious dim sum.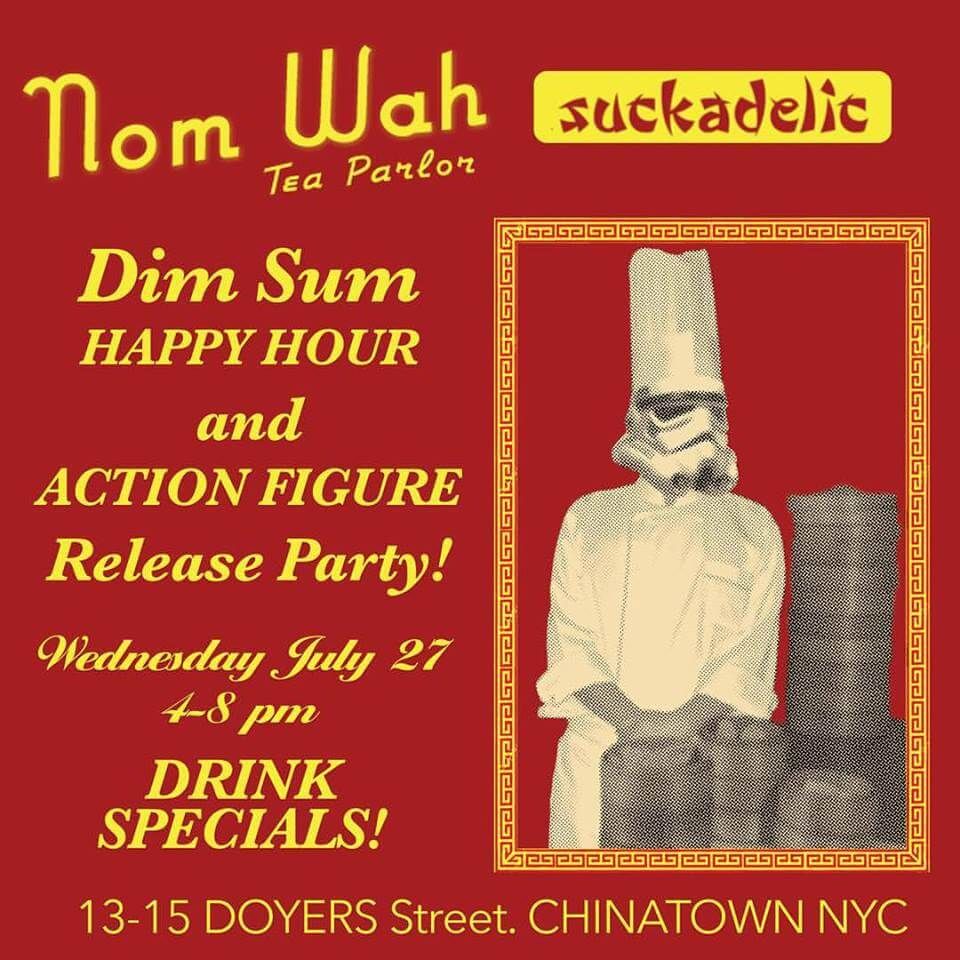 Follow The Super Sucklord on Facebook, Instagram and Twitter.
Taste some good food at Nom Wah Tea Parlor.
*Pics lifted from Sucklord