Br1 the master of handmade monsters from Barcelona, creator of the famous Freak Monsters or the classic BatEyes will drop some exclusive goodness at his webstore this coming Wednesday;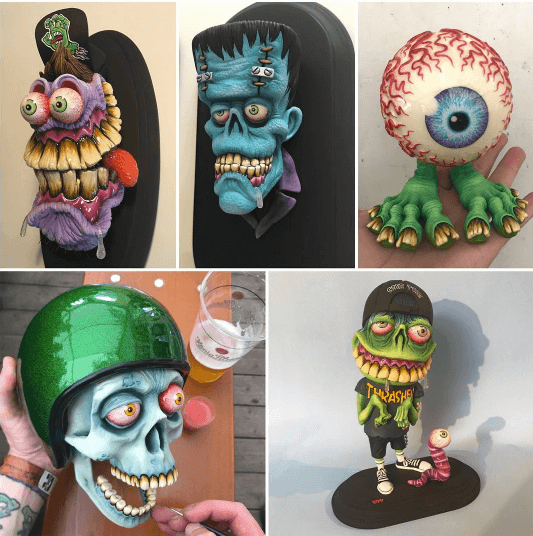 One of a kind creations, from handmade busts that you can hang on the wall to new a new rendition of the monster kid, all the details and vibrant colors Br1 got us used to. If you're an universal horror fan or vintage horror fan or toy fan or anything really, these will get into your heart!
This coming Wednesday at www.etsy.com/es/shop/br1monsters!
Follow Br1 on Instagram and Facebook.
*pics via Br1