Plans made for this Saturday? you might want to drop them as Nathan Jurevicius will be having a release and signing at Woot Bear for his AP Android Series 6. Nathan's Švyt?jimas Android is similar to his Nightriders and looks cool with the semi-transparent Android which made it's debut at SDCC 2016. Nathan Jurevicius fans will be happy to know he will be returning to Woot Bear for this special event. Get your selfie sticks ready and those sketch books as Woot Bear are know for sick signings and releases.
"Nightriders are a particular breed of nocturnal bird spirits that wander between the supernatural world and earth-bound gods, communicating the unseen. These supra normal beings are the creation of Nathan Jurevicius, a Canadian based Australian artist. Jurevicius' diverse range of work has appeared in numerous publications, advertising campaigns and galleries around the world. He is well known for his Scarygirl universe"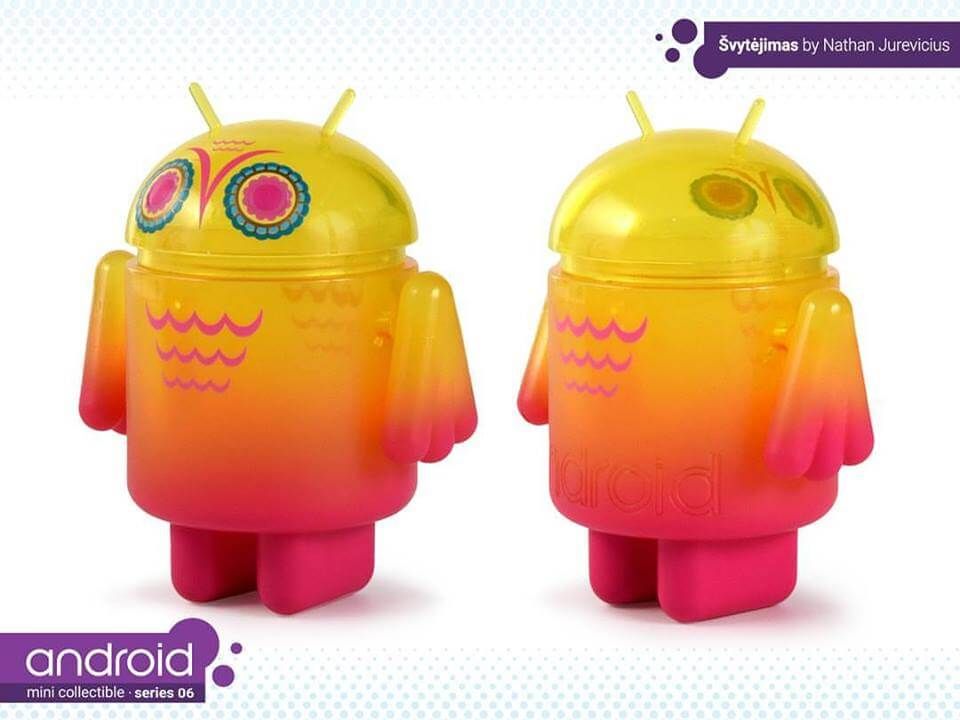 Nathan will have around 30 or so available together with original art as a bundle for his AP release.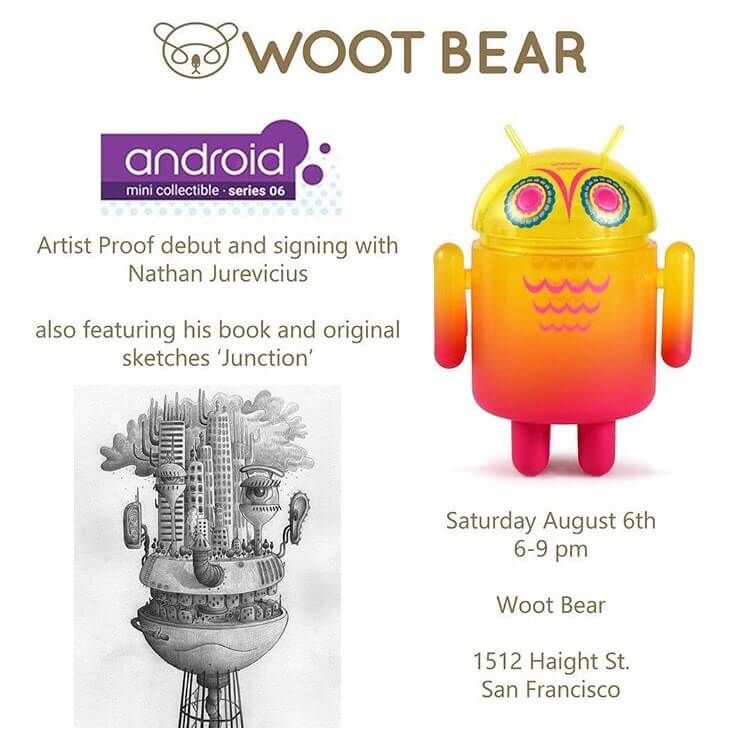 Saturday 8/6, 6-9pm at Woot Bear. 1512 Haight St, San Francisco.
Here's a tease of some of Nathan's little original sketches.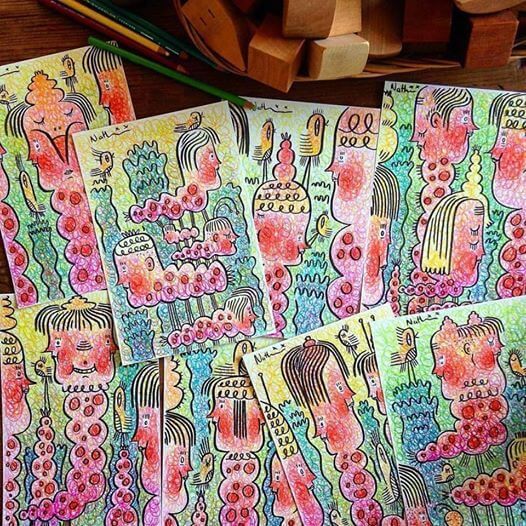 Find Nathan via http://www.nathanjurevicius.com/ Instagram, Twitter, Facebook and http://www.scarygirl.com/