Mecha Will Rise! the lads are back! smaller but still packing major heat. A triple threat coming from Chk Dsk x Devil Toys x Quiccs as they unleash the duo NANO CARBINE & DXIII. Don't underestimate the size they both pack the punch as the OG editions. The MWR boys are now joining the Nano-scale version, produced by Devil Toys, this release will be limited to 199 pieces. They are stock ready and will be available armed and ready TODAY!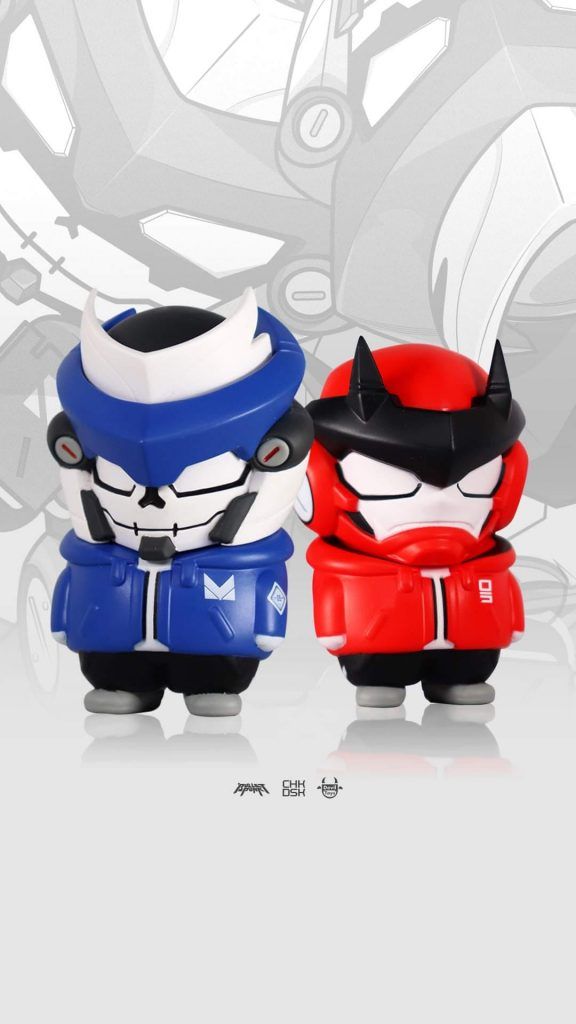 WHEN: Sept 22 23:00 HK/PH Time
WHERE: https://www.deviltoys.com.hk/
Find CHK_DSK on Instagram and Behance.
You can get your daily Designer Toy fix from our TTC Mobile App. It's free too! FREE! Download on the iPhone or Android smartphones. Search for "The Toy Chronicle" and all your Designer Toy wishes will come true! Pretty much.
Did we fail to mention IT's FREE.