There's always an East vs West rivalry, whether it's in Europe, Asia, or the Americas. This weekend is a showdown between two distinct styles from artists that call opposite sites of the United States their home. myplasticheart is hosting a show of new work, titled Metal and Fur, featuring West Coaster Philip Lumbang, and East Coaster ChrisRWK. They will have collaborative pieces as well as individual ones that highlight Philip's carefree style and Chris' more ominous tones. Imagine what could happen if a totally awesome bear met a charming but murderous robot…
[frame align="center"]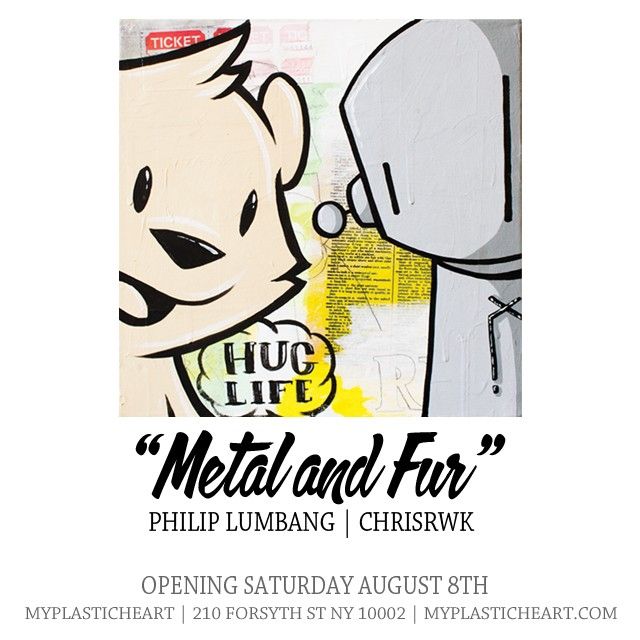 [/frame]
Opening reception is this Saturday, August 8th at 7 pm EDT, and lasts until 10 pm. The exhibit will be available through September 6th, 2015. Thinking about the reception, not convinced? Well, bust a move – MPH is giving away a limited edition ChrisRWK x Philip Lumbang totebag to the first 25 attendees who ask for it (and with only 50 total bags made!). If I lived in NYC, I'd be all over that. Instead I will just wish from afar. This is a sneak of the totebag!
[frame align="center"]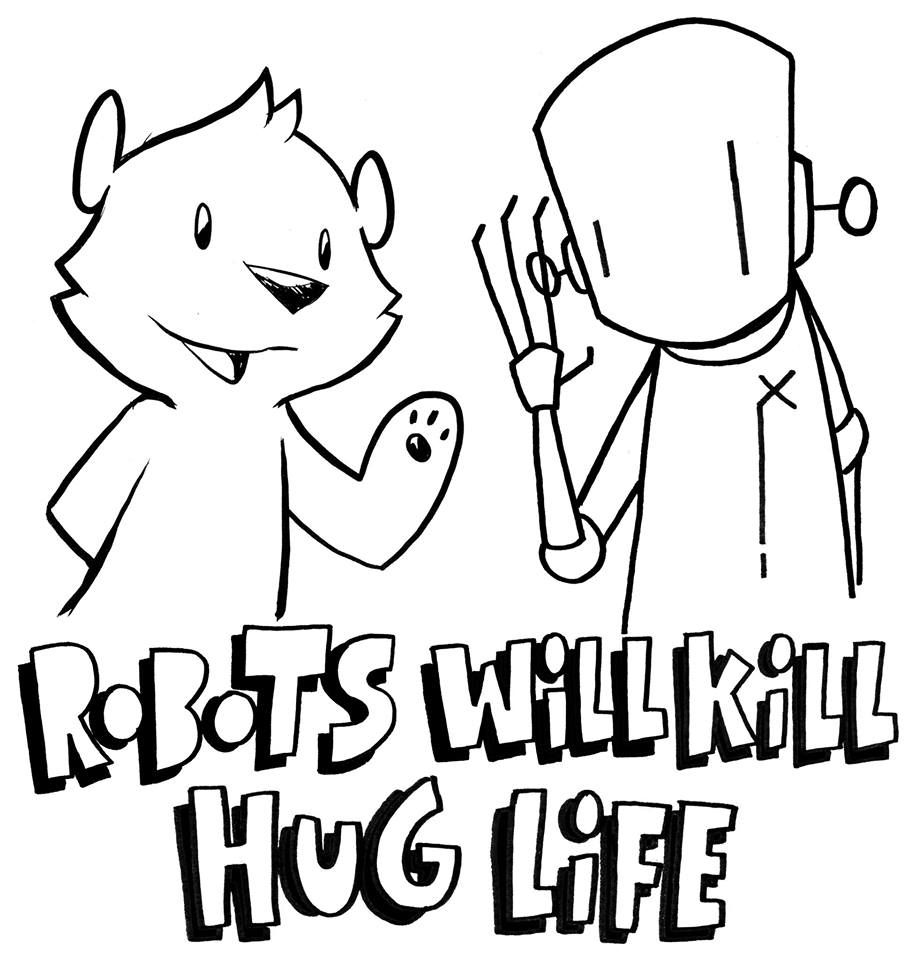 [/frame]
Get more details from myplasticheart's Facebook event.
Metal and Fur
New work by Philip Lumbang and ChrisRWK
Opening Reception Saturday, August 8th 2015 7-10pm
Exhibition runs through Sept 6th 2015
myplasticheart
toy store & gallery
210 Forsyth St.
New York NY 10002
646.290.6866
Join the Preview List – http://eepurl.com/ba9hl1
(All information and preview photos lifted from http://www.myplasticheart.com or https://instagram.com/myplasticheart/)