When eggs fight back they mean business! Tired of constant poking, boiling, frying and constantly classed as high cholesterol, Ramarama's Mr.Yolk has taken a page out of Jason Voorhees for Halloween! Watching Friday 13th too much during a lockdown? Who knows, all we know is this little fella is ready to cause havoc!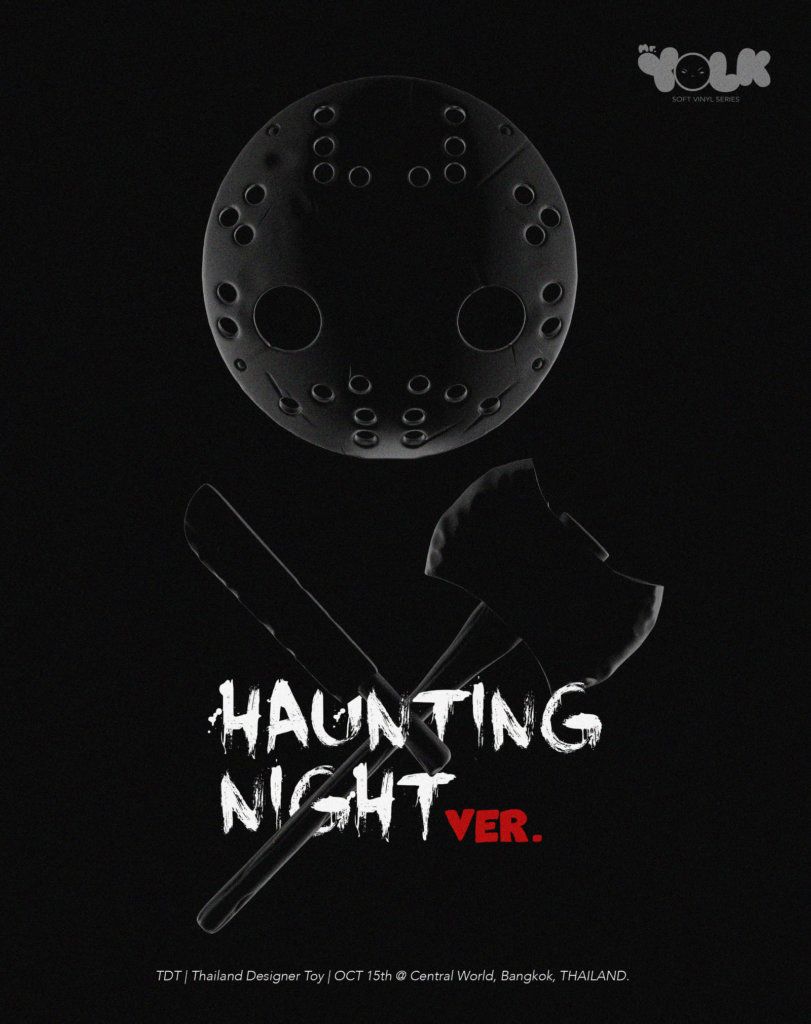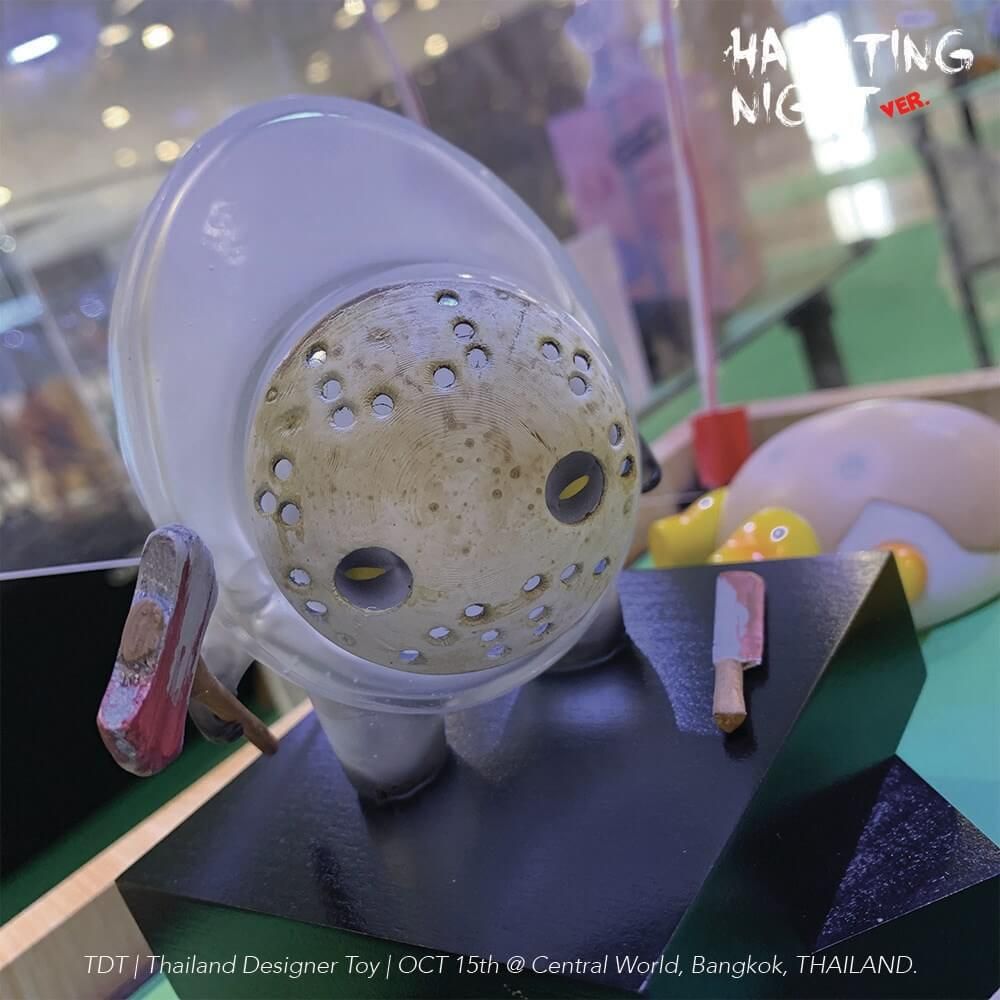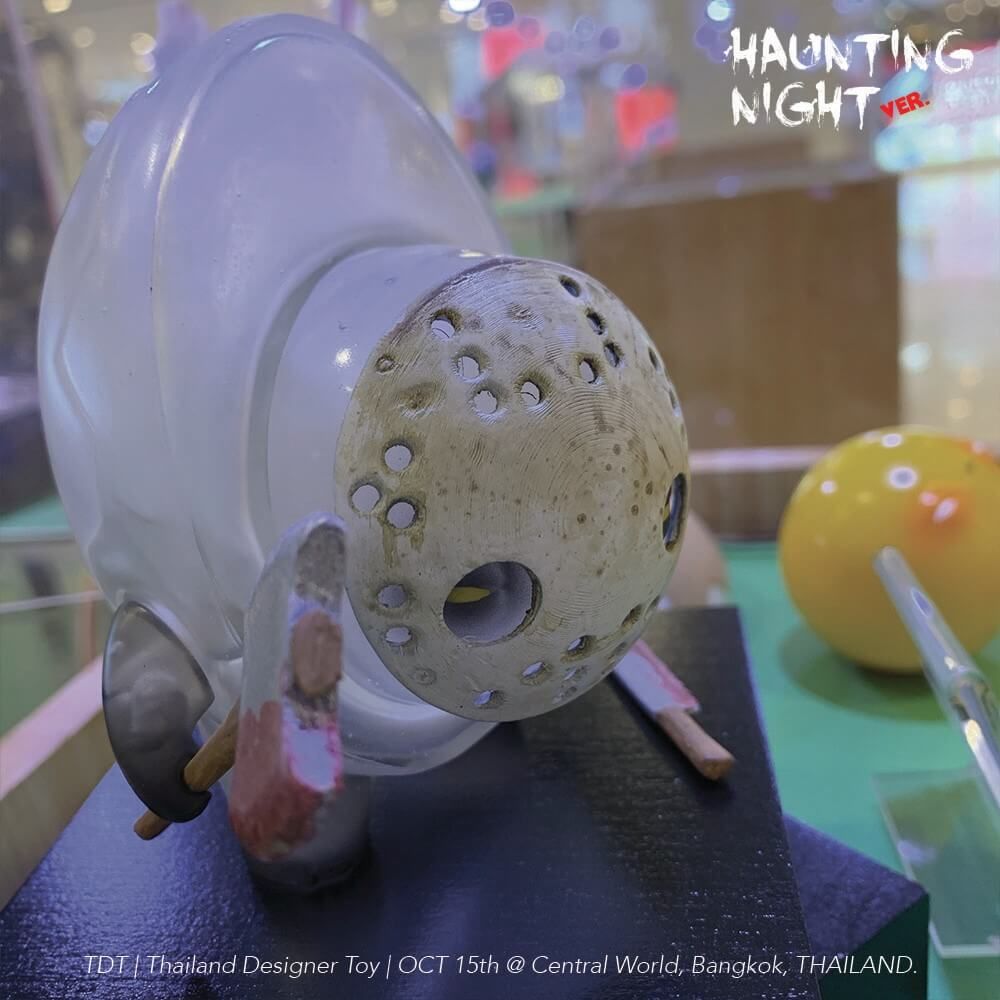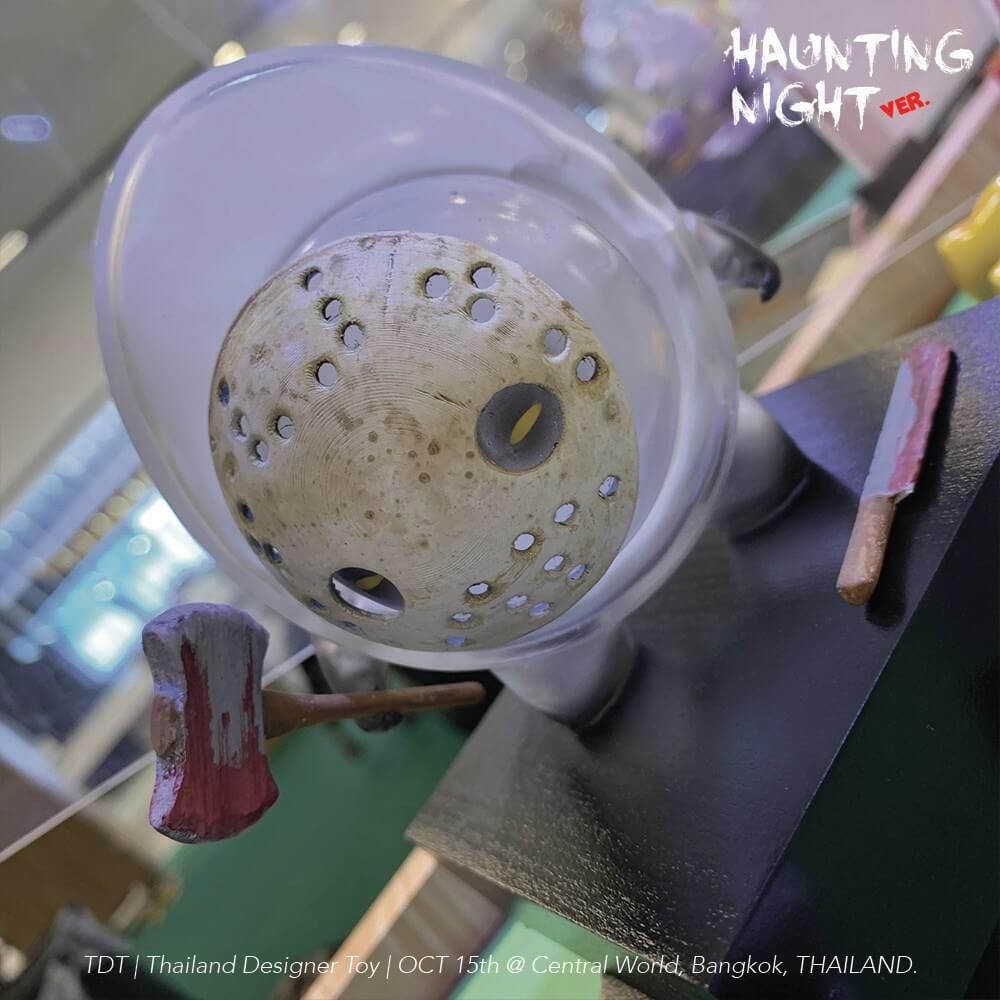 Mr.Yolk – [Haunting Night Ver.] – Soft vinyl edition 5PCS OFF including – Hockey mask 1ea, Axe 1ea, Blade 1ea
PRICE: ฿2,490
WHERE: TDT Halloween event ร่วมกับศิลปินทอยอีกกว่า 50ท่าน @Centralworld 15th OCT-1st NOV2020
For those who can't make it to TDT visit https://www.pumpumtoy.com/ for more MR. Yolk goodness.
If you've been TTC fans you'll know we are huge fans of Ramarama MR.YOLK which you can see our unboxing below
Find Ramarama on Facebook and Instagram.com
You can get your daily Designer Toy fix from our TTC Mobile App. It's free too! FREE! Download on the iPhone or Android smartphones. Search for "The Toy Chronicle" and all your Designer Toy wishes will come true! Pretty much.
Did we fail to mention IT's FREE.