Great news if you have been looking for the adorable Mr. White Cloud BABY SERIES by Fluffy House x Toy Way. Like we said a couple of months ago HERE. It's a New Year and that means new cutness coming from Fluffy House! Ms Rainbow, Mr Cloud and family are back! Smaller but still as cute, Fluffy House links up with Toy Way to present to you all their very first capsule toy Fluffy House! Mr. White Cloud BABY SERIES!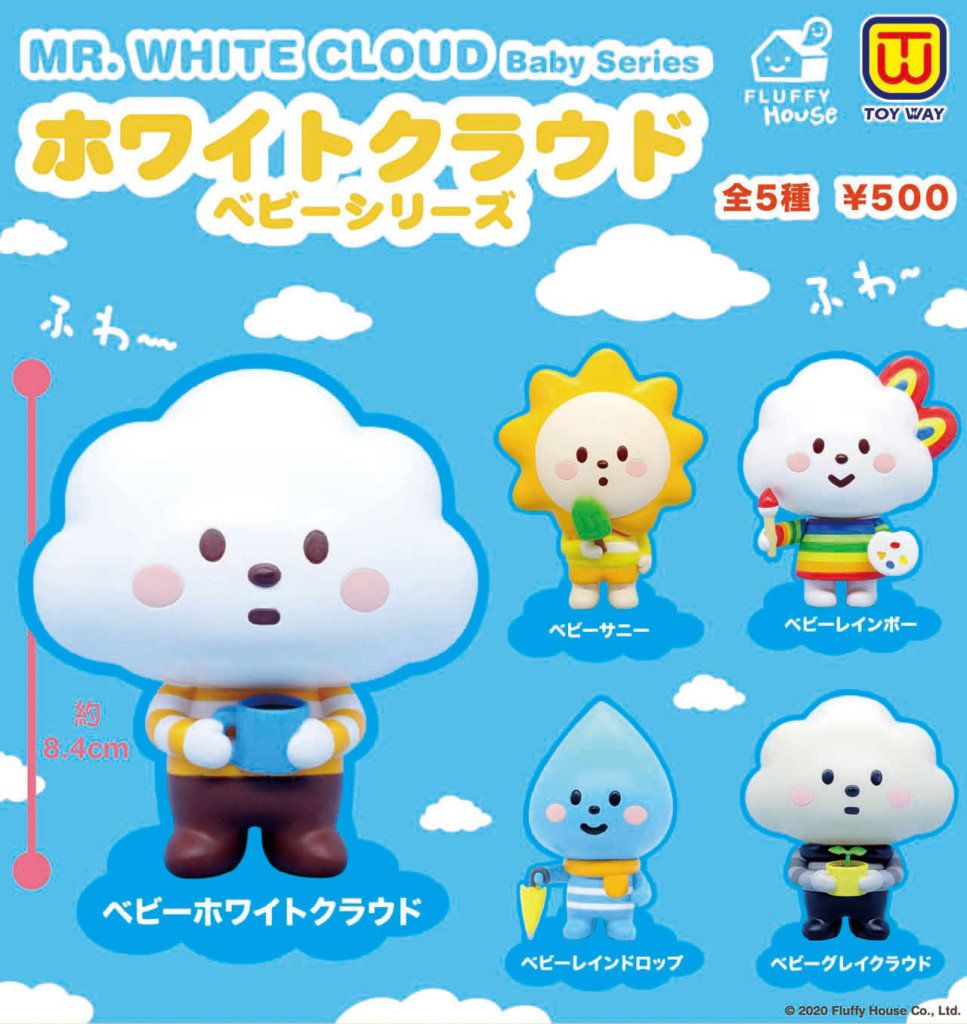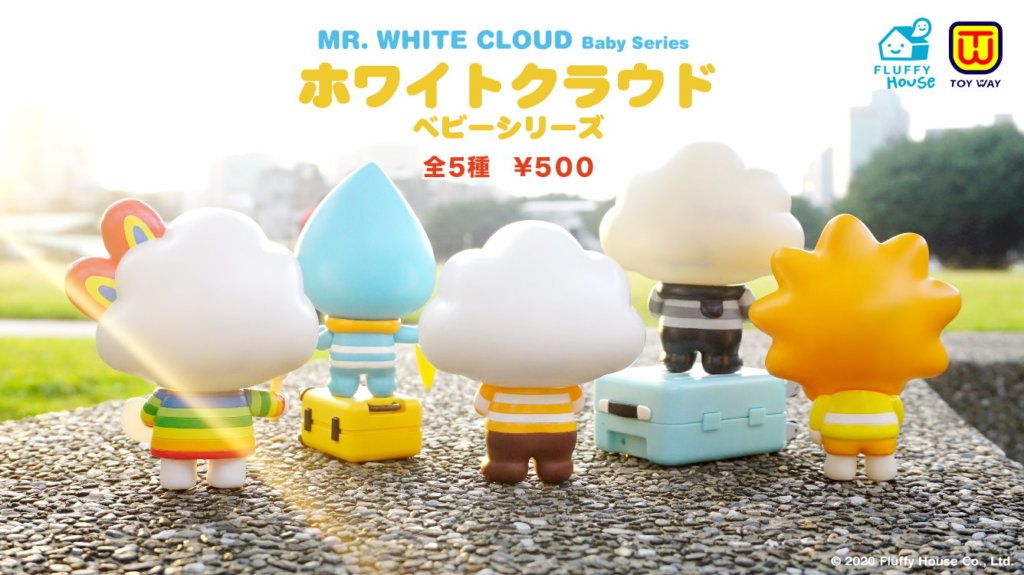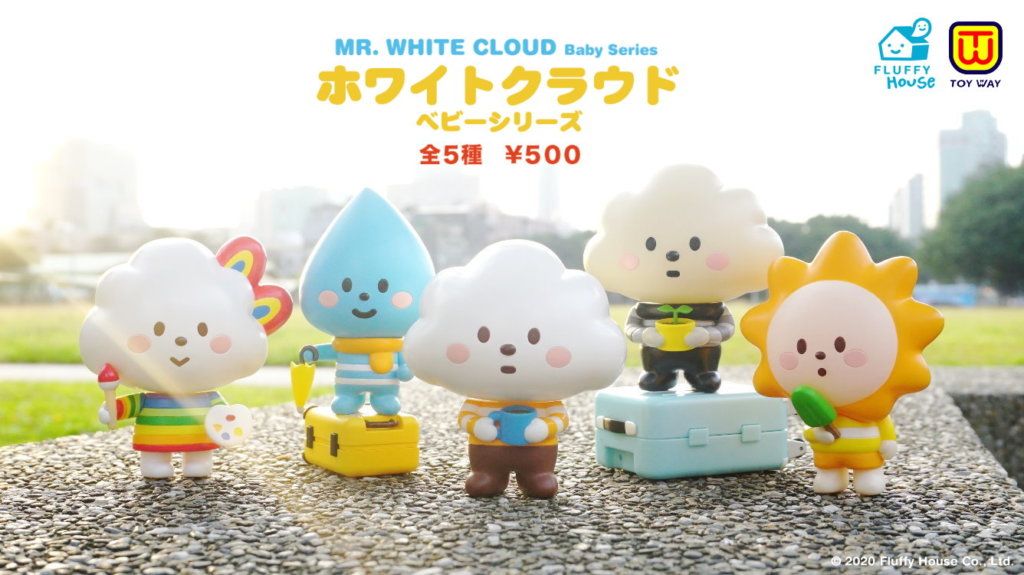 The head itself is the capsule, open it and find the body and accessories inside.
Enjoy this brand new experience with the White Cloud Family!
Material : ABS
Size: ~8.5 cm tall
* CapChara : body inside the head, assembly required
This capsule Gacha series will feature your favourite characters from Fluffy House. If you are based in Japan check out the local Gachapon stations. https://www.strangecattoys.com/ are taking pre-orders NOW. Use code StrangeTTC for 5% off everything except customs. $8 USD each.
For other Fluffy House visit  https://fluffyhouse.bigcartel.com and take advantage of the SALE that's going on.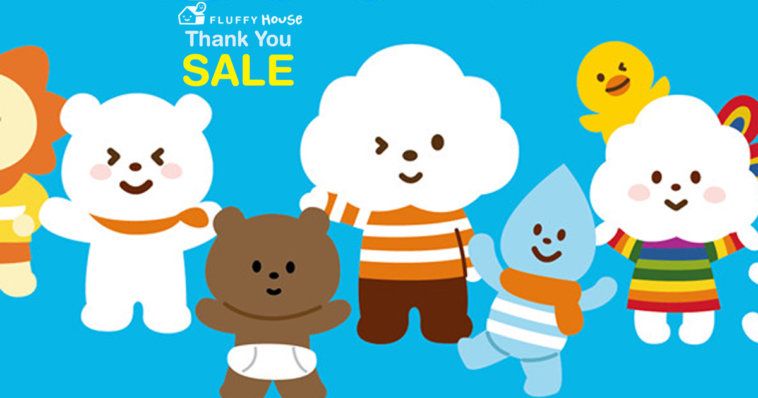 Free goodies for all you mobile users, yes FREE everyone loves FREEBIES.
Fluffy House has two cute apps. The first one is a camera app and another is a puzzle game which sometimes they offer discount codes when completing certain targets for their vinyl toys.
Fluffy Coffee
Download Fluffy Coffee for FREE HERE.
iOS Photo App "Fluffy Photo" has released!
Download it for free and Mr. White Cloud and friends are now ready to fill your photos with cuteness and joy.
Add Mr Cloud and co in all your photos like we have. Smile for everyone! Download it HERE for FREE.
Find Fluffy House via http://fluffyhouse.com/ , Facebook , Instagram and Twitter.
If you want to get your Designer Toy news first, you should look to download our new TTC Mobile App. Designer Toy news direct to your smartphone. No dealing with social media algorithms.