Finally!!! What we've been waiting for, all you Shiba Inu & Frenchi lovers have seen the famous Squatting Dog Gatcha version being released in Japan. Now they get a worldwide release. We have the big sofubi versions, which you can see HERE we've been excited to get hold of the much smaller version, so today was brillant news.
Batear Frenchie Bulldog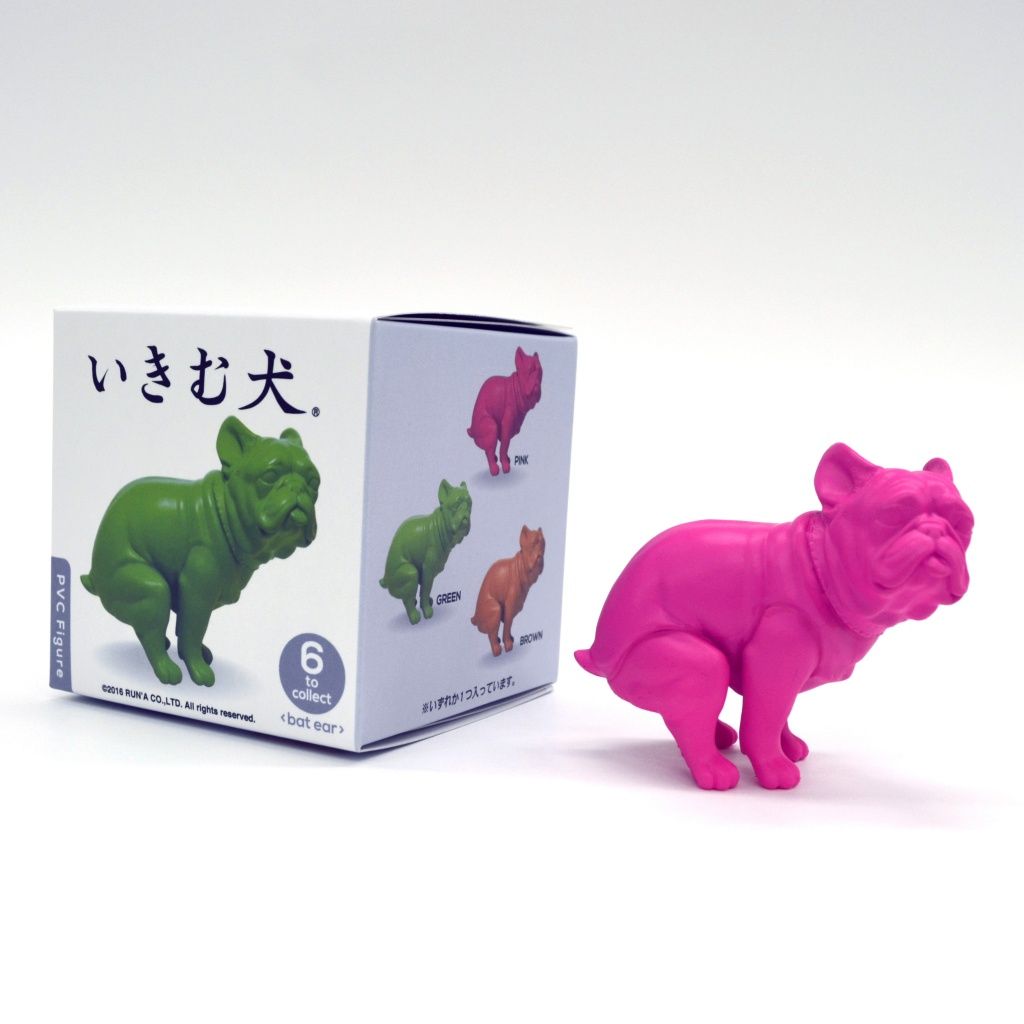 Shiba Inu 

Both Shiba Inu and the Frenchie are available right now. 6 Colour to choose from. All random colour blindbox or you can buy the full set.
* Closed Box, the color is not a choice.
* 1 BOX 1 any one.
* all color is complete set selection.
6 colours of each to collect!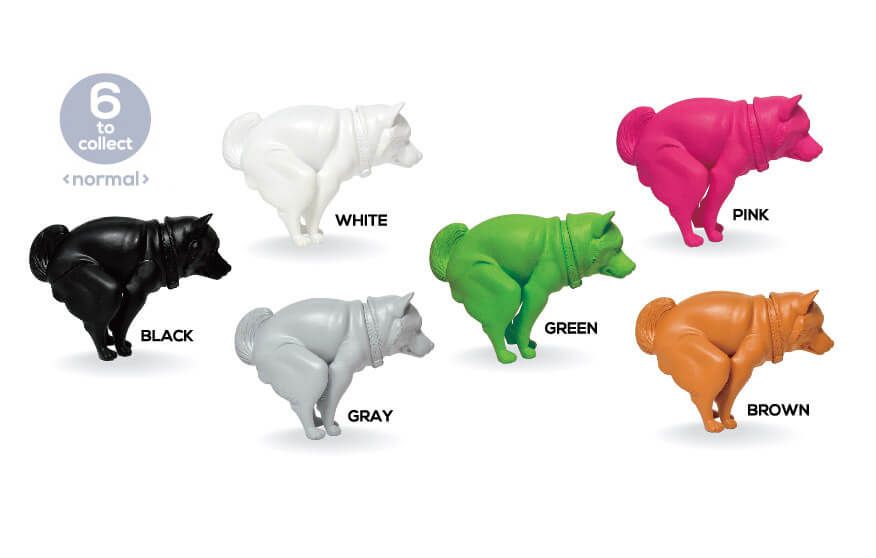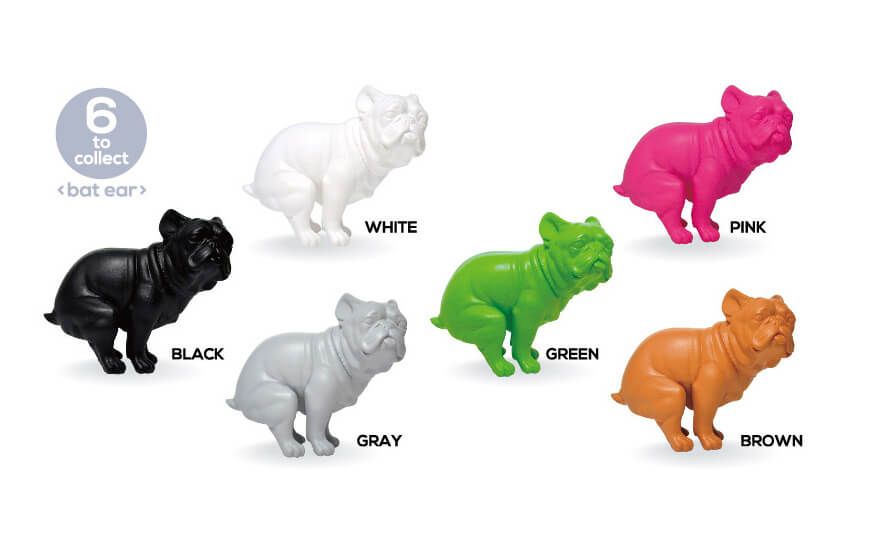 [Size] body : W90 (normal) W70 (batear)
[Weight] about 1600g
[Material]PVC, ABS
[Package size] about H160 × W240 × D160mm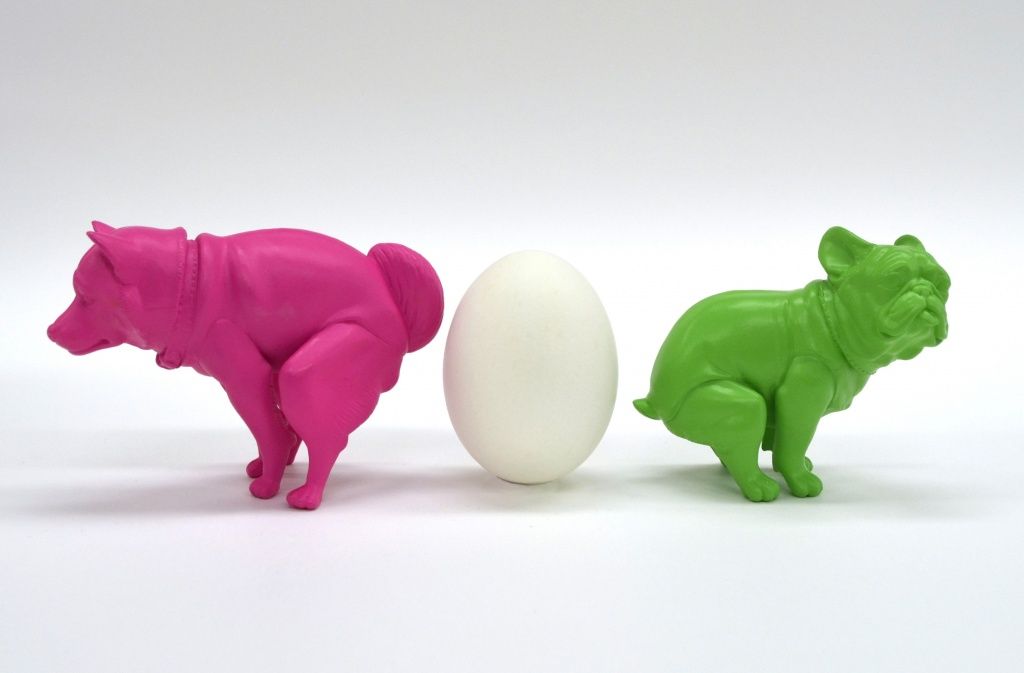 Complete box set ~ 12,000 Yen ( excluding tax ) or 1,000 Yen each.
"It all started with the simple idea of wanting to design something for myself. I wanted to create something that could make people smile and could never be found anywhere else and I'd feel I had truly achieved my aim when people would think this is just too cute. My concept is to capture the squatting action of a dog and freeze-frame it in colourful Sofubi, a soft Japanese vinyl material.
I used to have a Shiba dog when I was a kid. I think his squatting pose is the cutest and most touching memory I have kept of my dog."
Back in January 2015 I personally backed the crazy and fun "Squatting Dog" Kickstarter I was glad that the Kickstarter was fully funded bring in a total of $24,844 to help bring this project to life. Having two Shiba Inu dogs and seeing a company make a weird and fun sofubi figure was a no brainer for me. Squatting Dog have now released the much smaller gatcha series this will join my bigger sofubi versions.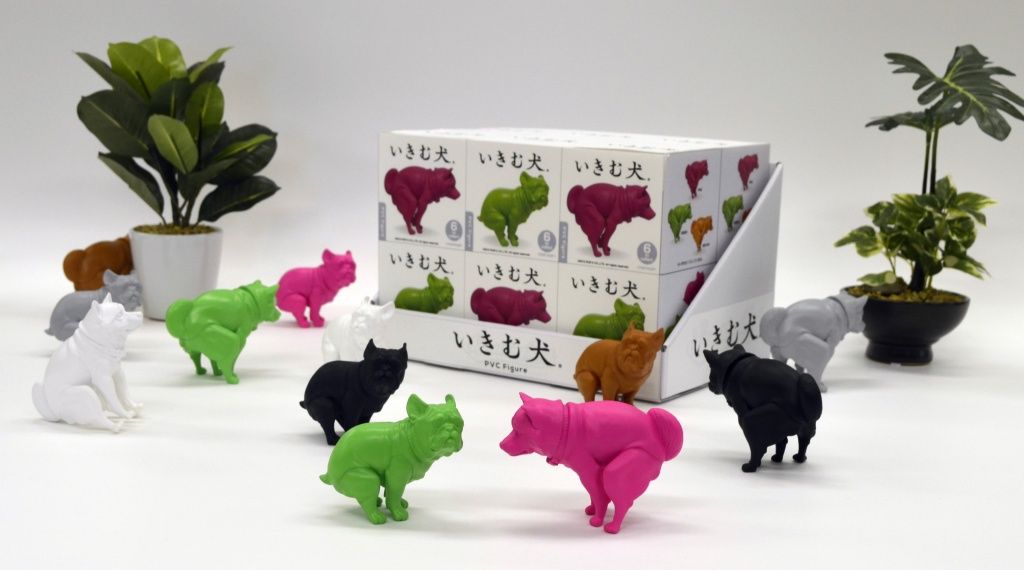 [youtube url="https://youtu.be/TEXVNlXgSuo?list=UUZBZWSkoYl_LV9igQU-R5lw" width="1200″ height="1100″]https://youtu.be/-q6KyIQkaQk[/youtube]
You can find Squatting Dog via http://ikimu-inu.com/ Facebook , Twitter.