Back in 2020, Philippines based Jaycee Jan Geronga hit it out of the park with his "FOWL". It was all eyes on Jaycee here at The Toy Chronicle HQ. That ancient Asian look with a modern twist! Already setting alight in the local scene. Fast-forward to the present day the next chapter has already begun as Jaycee presents to you the "Mother". We have enjoyed seeing the work in progress from the art print to a resin release Jaycee giving collectors a glimpse into the process as the world of The Aviary expands and Jaycee wants you to join him within the would of The Aviary.
She as the Lordess of the fowl clan, Fowl's voice of reason, medic of the team, she uses botanical herbs to cure any fowl affiliated member's illness, silence any member of the family at her single SHH, she summons family members at her side at will, costing her stamina in doing so. protector of the clan she makes barriers making her family safe from harm, every eclipse her power reaches its peak but not her energy, she is at her most powerful yet most vulnerable state (the arwaka mode), transforming her entire being into mana form from which she can generate multiple layered barriers to protect the clan even further but will eventually be dead if she is touched during the given state, thus the entire family has to protect her at all cost, a shield that needs shielding, "she is at her strongest when she is in her weakest".
Amidst this pandemic, stay strong and keep safe, keep creating. hope we all make it.
Fly silently with eyes wide open
keeping watch throughout the night. – The Aviary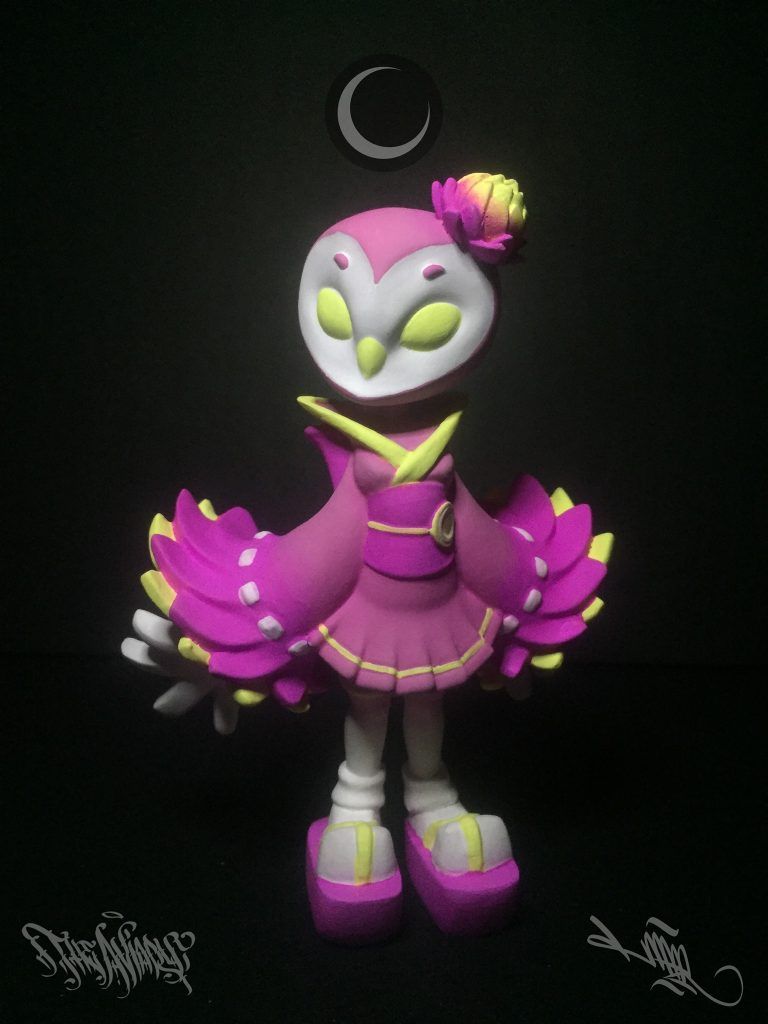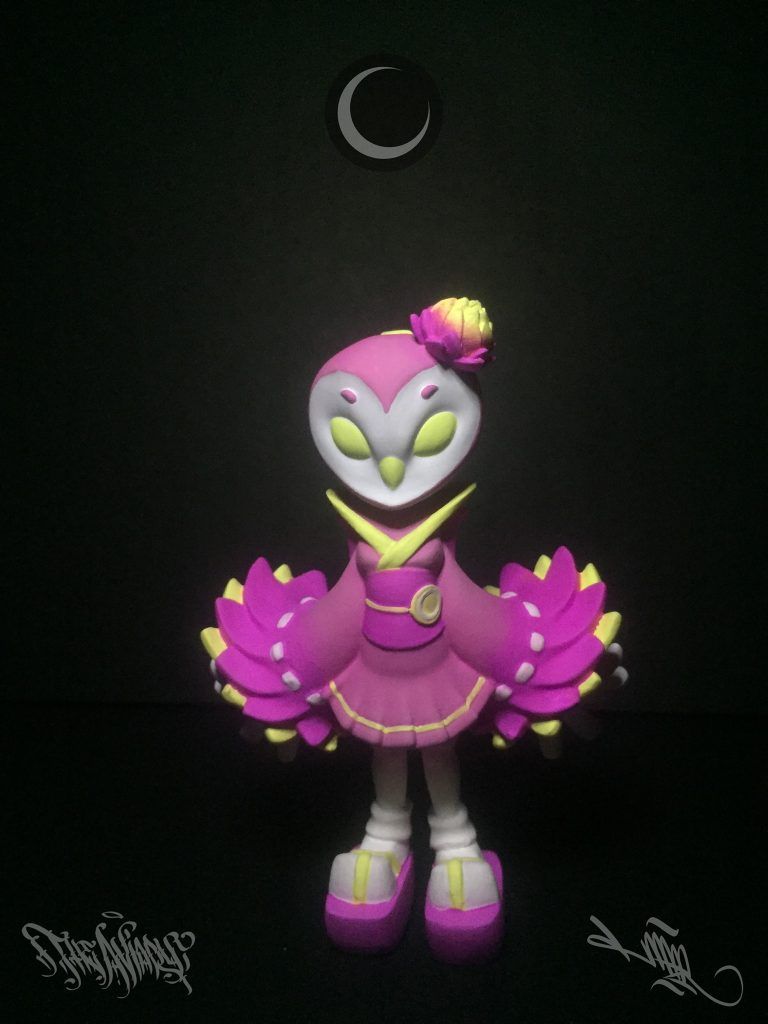 Art print, stickers and Certificate of Authenticity will be included for every Mother OG.
LE 30 pcs
6 inch Resin
All Mother OG will be released in a first come first serve basis
WHEN: Pre-order NOW
WHERE: Direct message via Facebook.com/napnap.silentscream or Instagram.
Find Jaycee via Facebook and Instagram.
If you want to get your Designer Toy news first, you should look to download our new TTC Mobile App. Designer Toy news direct to your smartphone. No dealing with social media algorithms.
It's FREE.