Teased over and over again, Mumbot x Strangecat Toys are ready to unleash Mossy, the moss spirit! Like we said last week HERE, It was revealed this week that our favourite MUMBOT is working in collaboration with Strange Cat Toys to bring MUMBOT's Mossy to life in vinyl! Yay!
MUMBOT has been drawing, painting & illustrating Mossy for over 8 years now, so it is great to see it jump from a 2D project to now becoming a 3D vinyl figure! Nice work, MUMBOT! Can't wait to see this in person!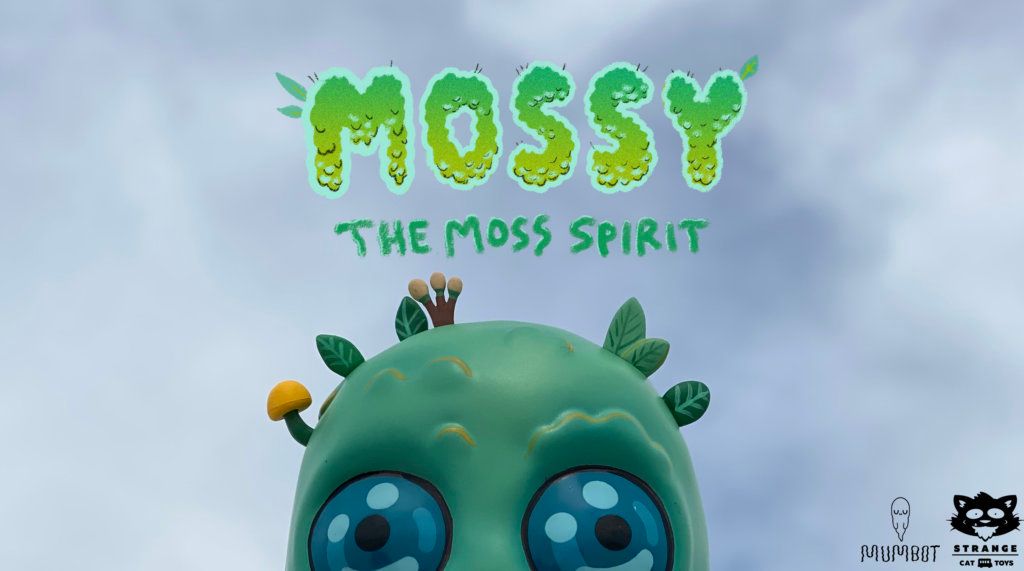 Mossy, the moss spirit, can usually be found in the forest and the mossiest parts of the world. Mossy is quiet, a good listener, loves shade, misty rain, eating pinecorns and spending time with the BFF Shumi Mushrumi. Fun Fact: There is a tiny, tough little microscopic passenger who lives on Mossy named Taro the Tardigrade… Taro is also a good friend. Mossy also enjoys spending time on sunset forest walks, when the sunbeams are low, planting seeds and collecting specimens.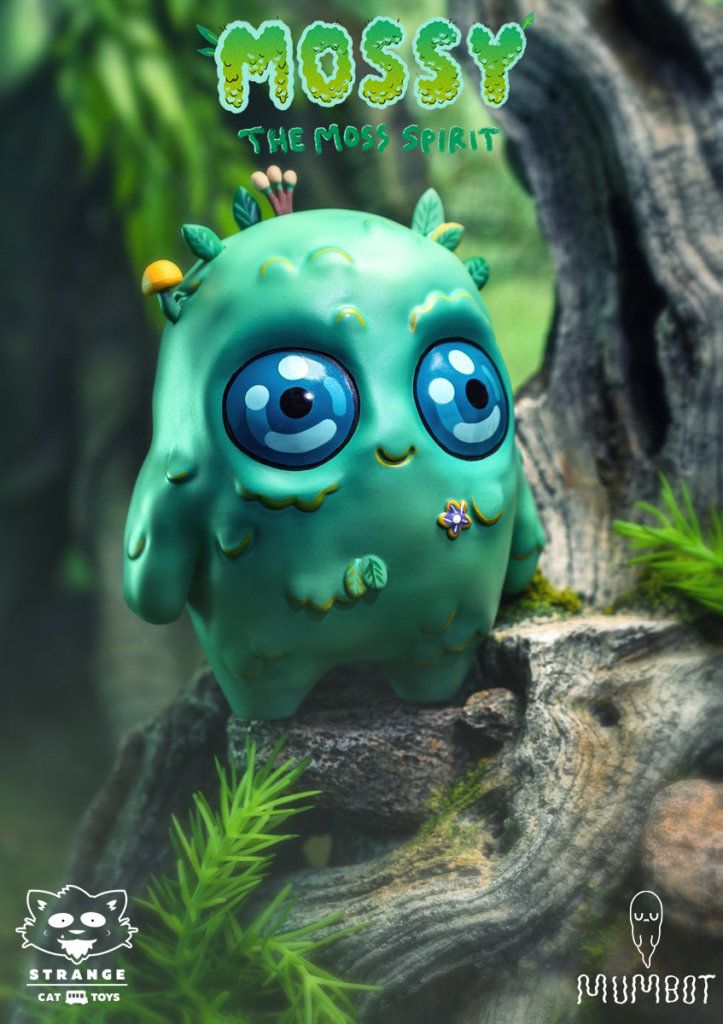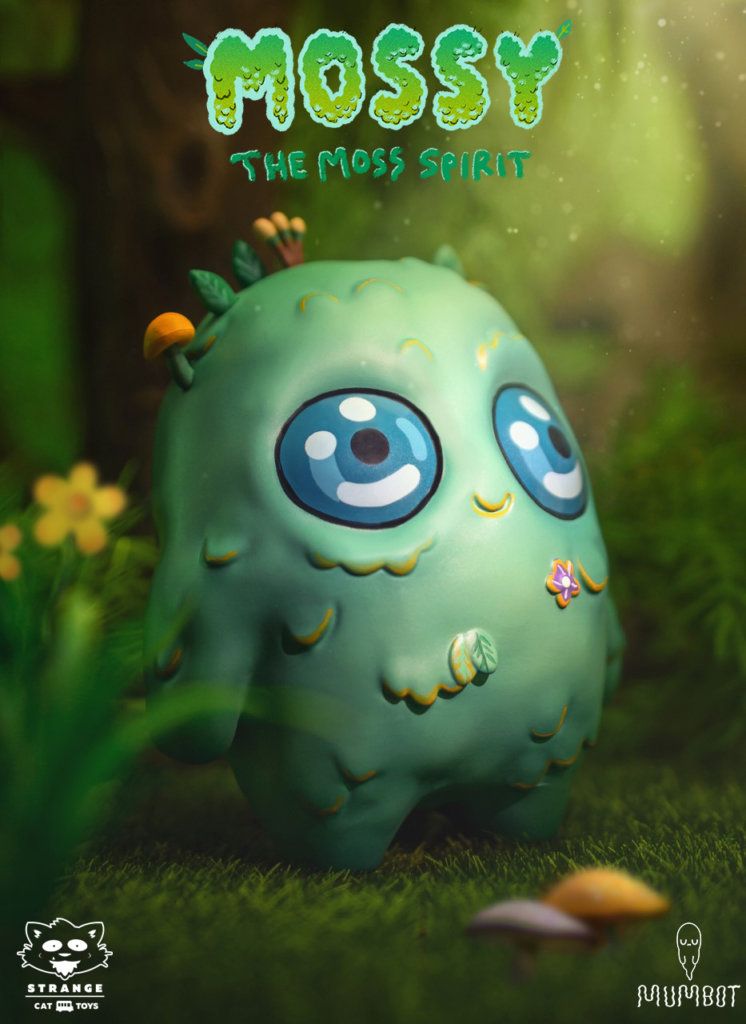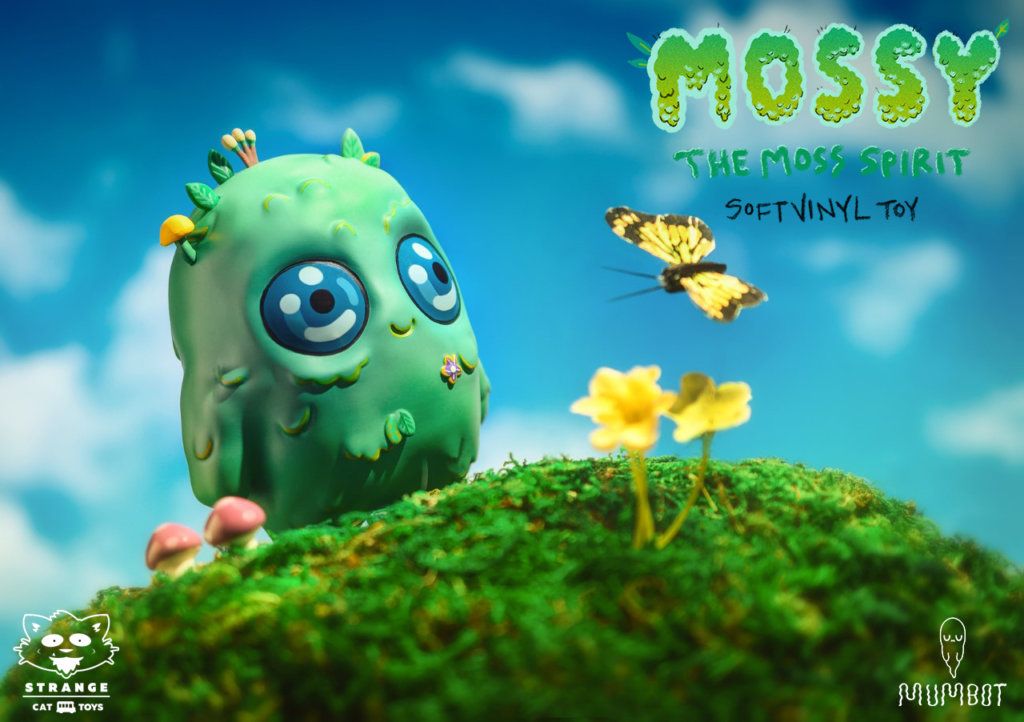 Material: Vinyl
Size: 12cm
Release Date: 2/21 10am EST Here https://strangecattoys.com/
WHERE: https://strangecattoys.com/
Use code StrangeTTC for 5% off everything except customs.
Artist: Mumbot
https://www.instagram.com/mumbot
https://ghosting.bigcartel.com/
Producer: Strangecat Toys
https://www.instagram.com/strangecattoys
You can get your daily Designer Toy fix from our TTC Mobile App. It's free too! FREE! Download on the iPhone or Android smartphones. Search for "The Toy Chronicle" and all your Designer Toy wishes will come true! Pretty much.
Did we fail to mention IT's FREE.