Toy maker king Vini Chav, the creator of the powerful Gortek (read HERE) is back with a new wave of his keshi inspired by the universal monsters. Monster crate 2" inch mini series 2!
Wave two includes new Translucent UV Reactive mixes in solid hand cast resin. 
Available in packs of 2 or FULL sets: Sets are as follows: Frank & MUMMY SET, Orlok & Martian Set.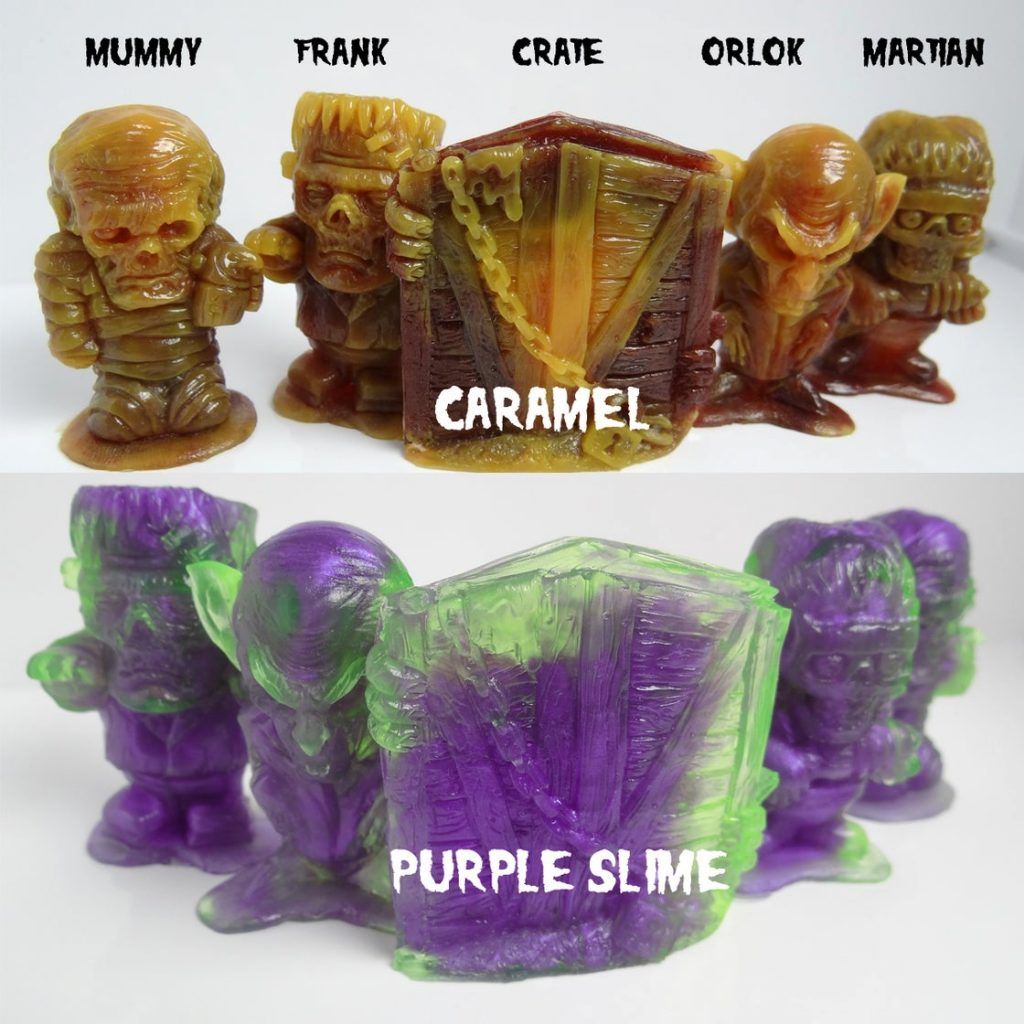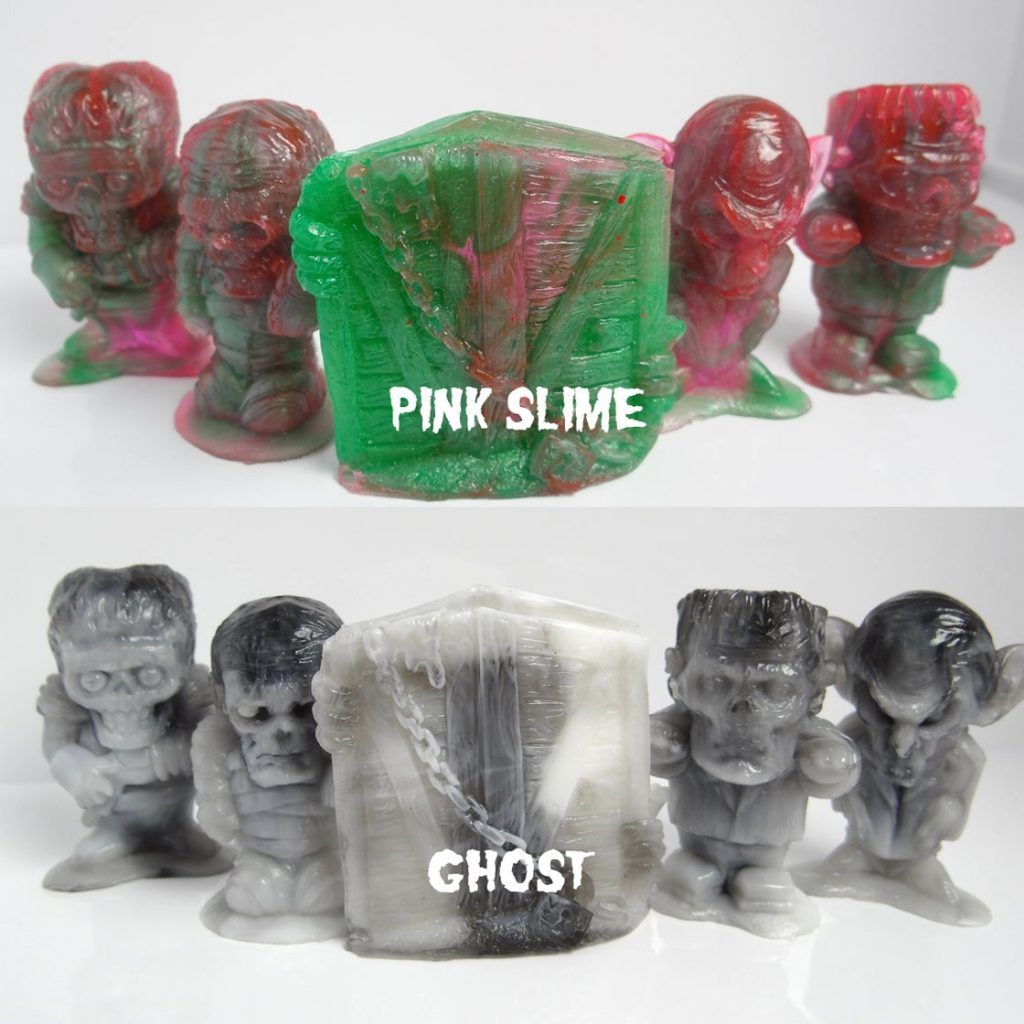 CRATES are Sold Separate except when you order Full sets the CRATE is included.
White and Smokey Black Sets and Caramel Sets are not UV REACTIVE.
Packaged in Frosty Mylar Monster Crate Bag and Free sticker and 1.25″inch Button.
Already available HERE.
Follow Vini Chav on INSTAGRAM.