Wishes do sometimes come true! First made a debut at China's First Meet Gallery, Kenny Wong x Unbox Industries left collectors and fans like us bubbling with jealousy as this Spongebob Molly came to light. No word if the officially licenced Spongebob Molly would get the green light for an online release. TODAY Unbox Industries officially announced a release date of Spongebob Molly for an online release! We can see you smiling right now.
Bikini Bottom's favourite resident and Kenny Wong's Molly combine forces with the blessing of Nickelodeon!
Unbox are thrilled to offer this officially licensed crossover that Kenny kindly oversaw the creative concept while the Unbox team realised the sculpting and production duties.
Cast in soft vinyl and meticulously hand finished, this is undoubtedly going to be one of the most sought after projects unbox have produced this year!
[box title="Important Details"]
SIZE: L10*H20*W12CM
MATERIAL: SOFT VINYL
COLOR: HAND PAINTED
PACKAGING: PRINTED BOX
WHEN: ON SALE SATURDAY AUGUST 12th 2017
BST: 14:00pm
HKT: 21:00pm
EDT: 9:00am
PDT: 6:00am
JST: 22:00pm
PRICE: $100 USD
WHERE: http://store.unboxindustries.info/
[/box]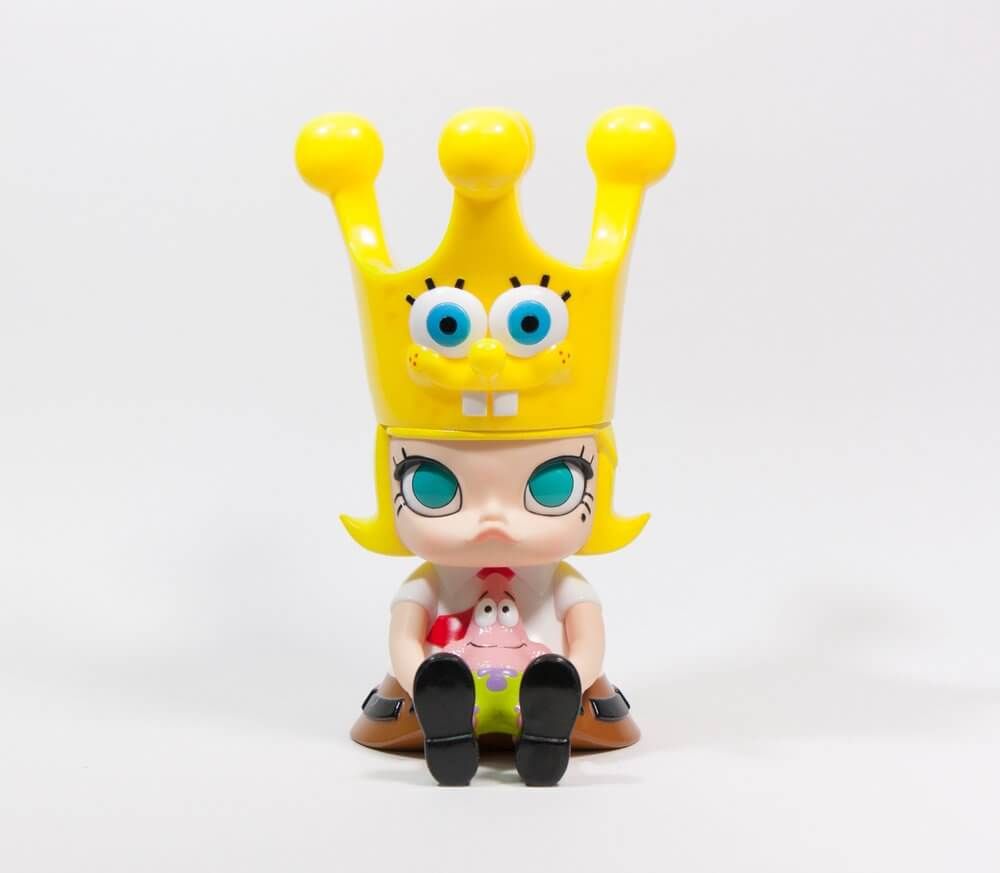 LIMITED ONE PER CUSTOMER.MULTIPLE ORDERS WILL BE CANCELLED.
http://store.unboxindustries.info/
Behind the scenes at Unbox Industries HQ and you will see some prototypes.

Find Kenny on Facebook, Instagram, Twitter and http://www.kennyswork.com/
Facebook Fanpage WeLoveKennysWork