Here comes worldwide domination! "MITT" Bumper Racer – Rainbow edition officially heads to BTS 2017. Thailands 6 28 six twentyeight all new rainbow editions will be Wrong Gallery's booth and the rest of who can't be at Beijing Toy Show will have to wait for the general worldwide release later next month.
MITT Rainbow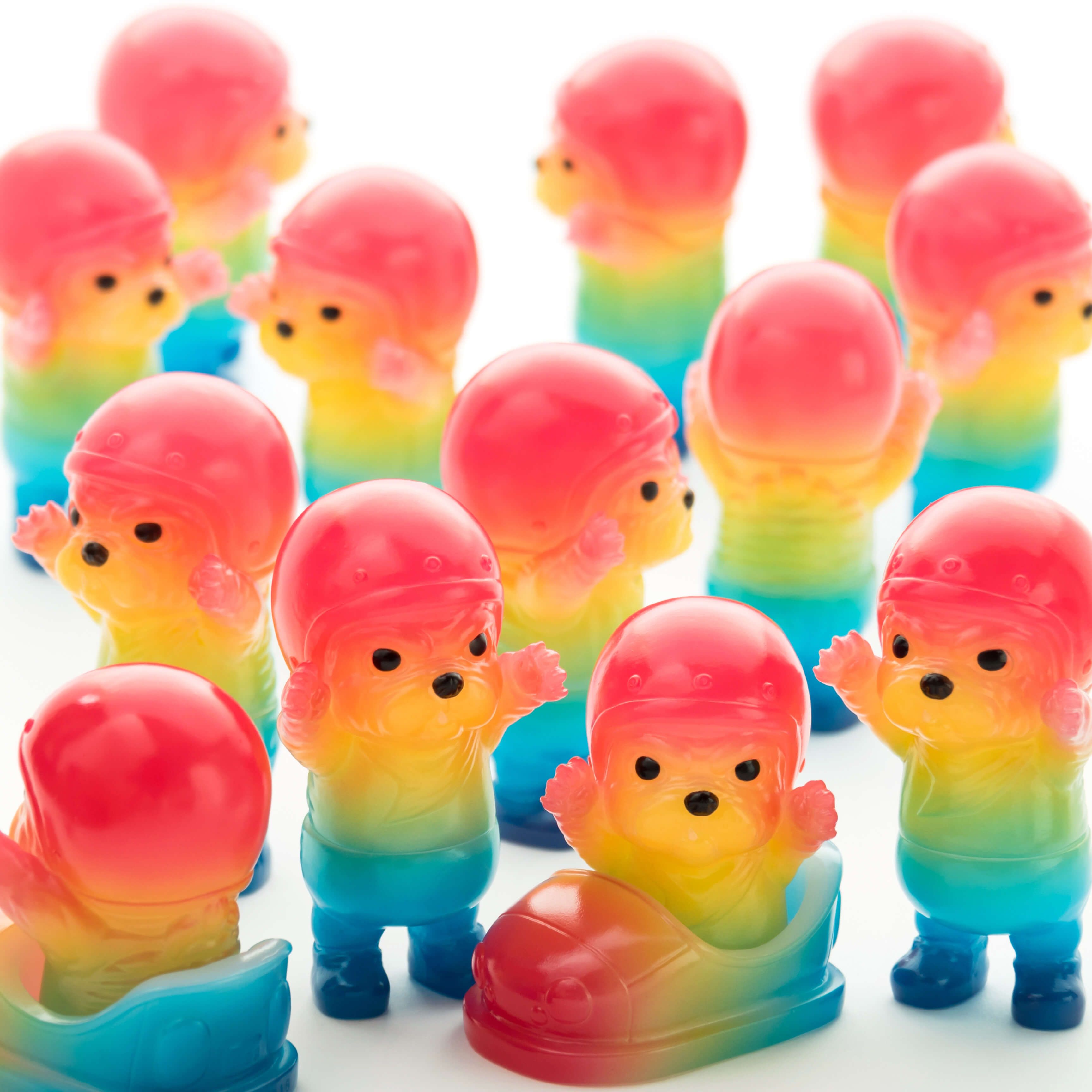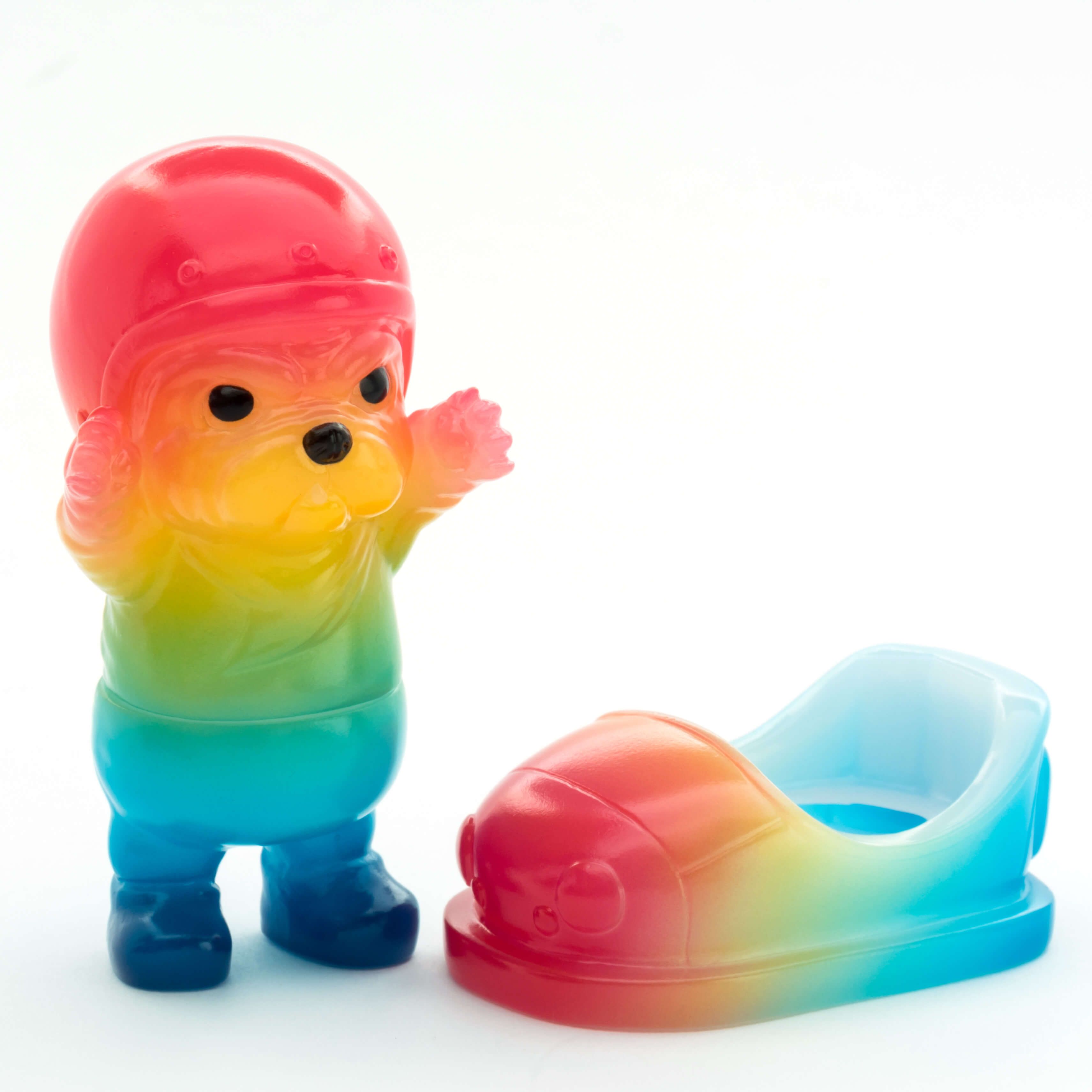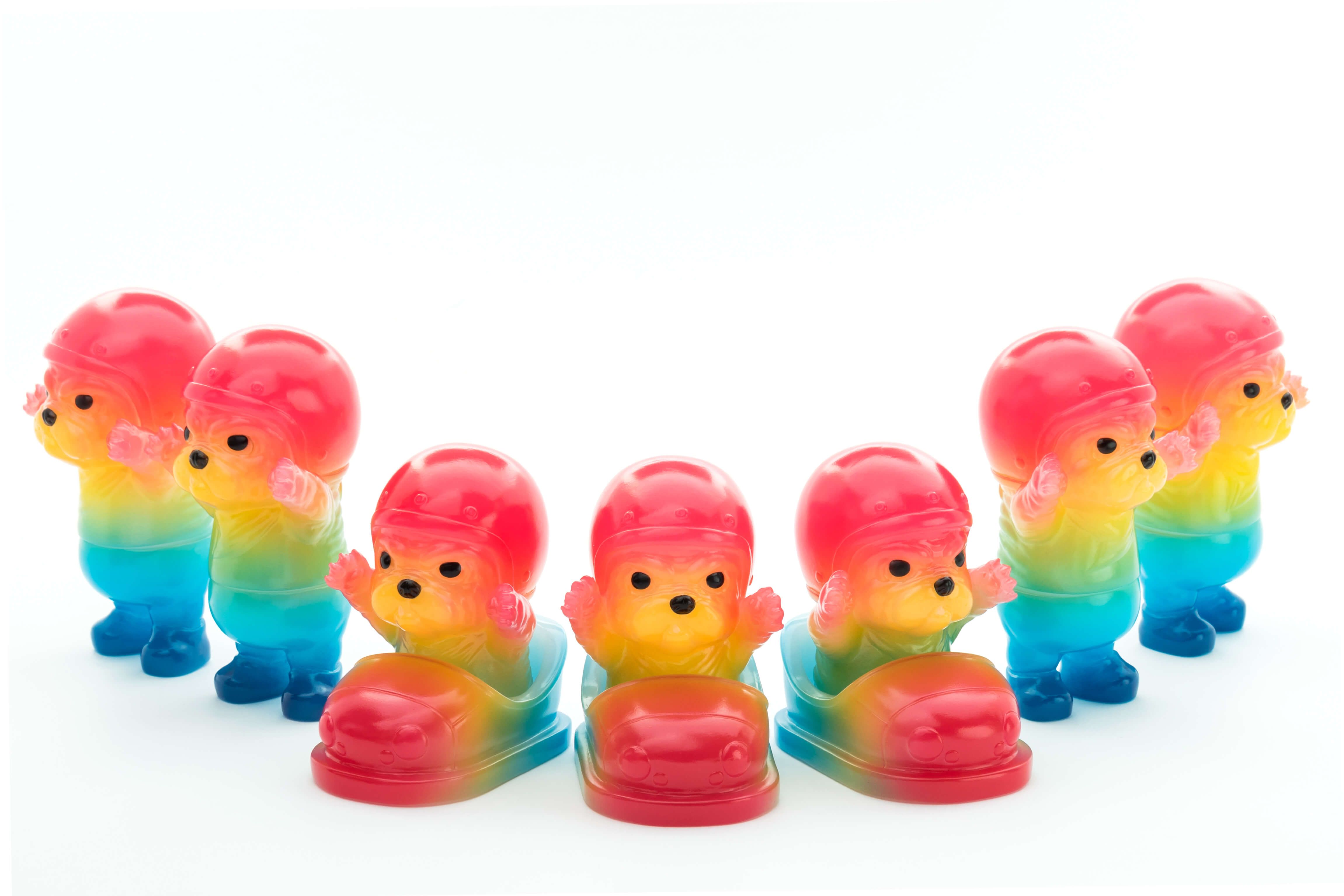 Presale at Beijing Toy Show 2017
China National Convention Center, China
Wrong Gallery's Booth : A28
Sep 8-10, 2017
Worldwide release to be expected and announced around October at
– New York Comic Con, My Plastic Heart's booth
– Taipei Toy Festival,Wrong Gallery's booth
– Fewmany Shop, Tokyo Japan
– Vintage & Vinyl Club, Hong Kong
– Collect and Display, UK
– Minty fresh, Netherlands
– Toy Art Gallery, California
and Webshop
MITT can be played two ways with body part alone or riding the Bumper Car.
Sofubi toy. Made in Japan
Dimension : approximately 8.5 cm tall when stands and 6.5 cm tall when sits on Bumper Car
Creator: 6 28 (Six TwentyEight)
Find sixtwentyeight on Instagram, Twitter and Facebook.