The beautifully creepy Autopsy Zombie Staple Baby & Gergle soft vinyl figures by Miscreation Toys. return for a brand new edition. It's back to school with these new impressive marbled casts. Marbled in red, blue, green, and yellow by vinyl master Shirahama.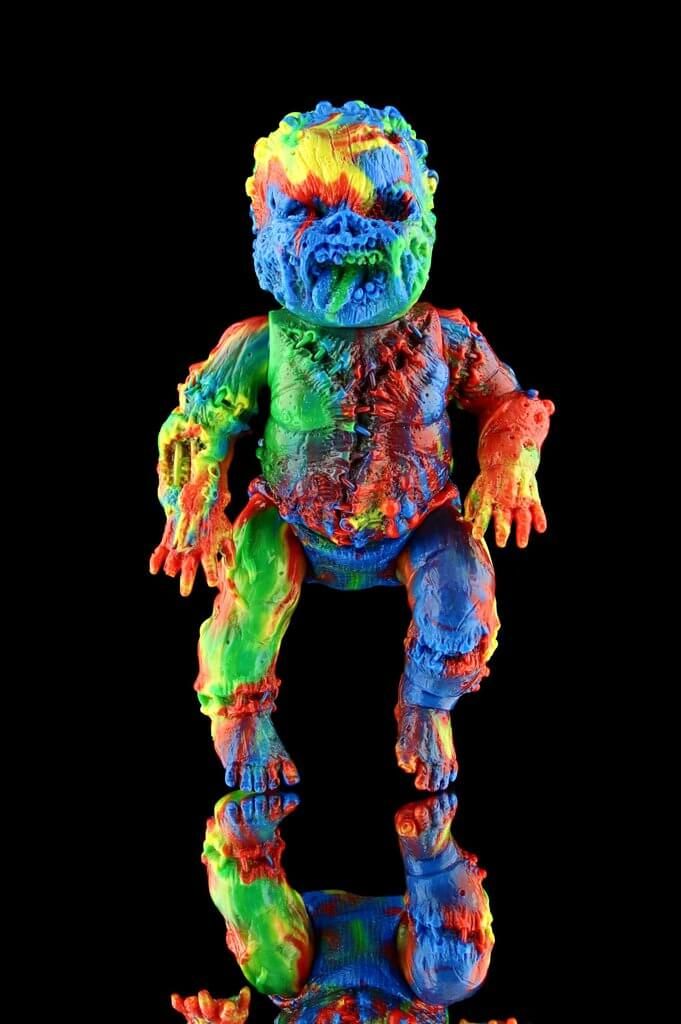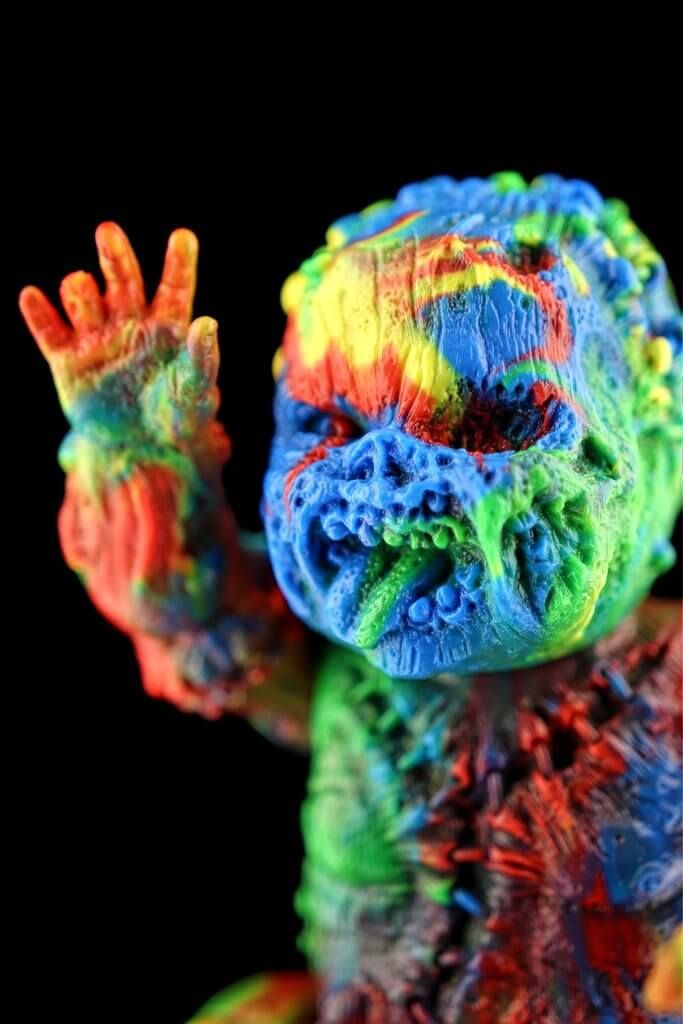 Melted Crayon Autopsy Zombie Staple Baby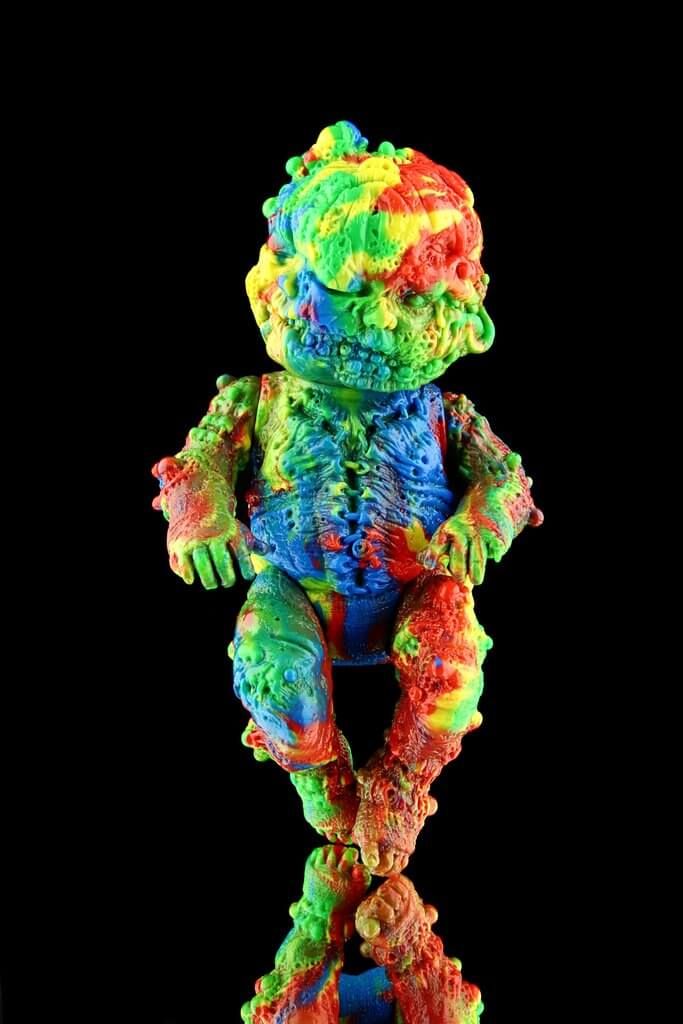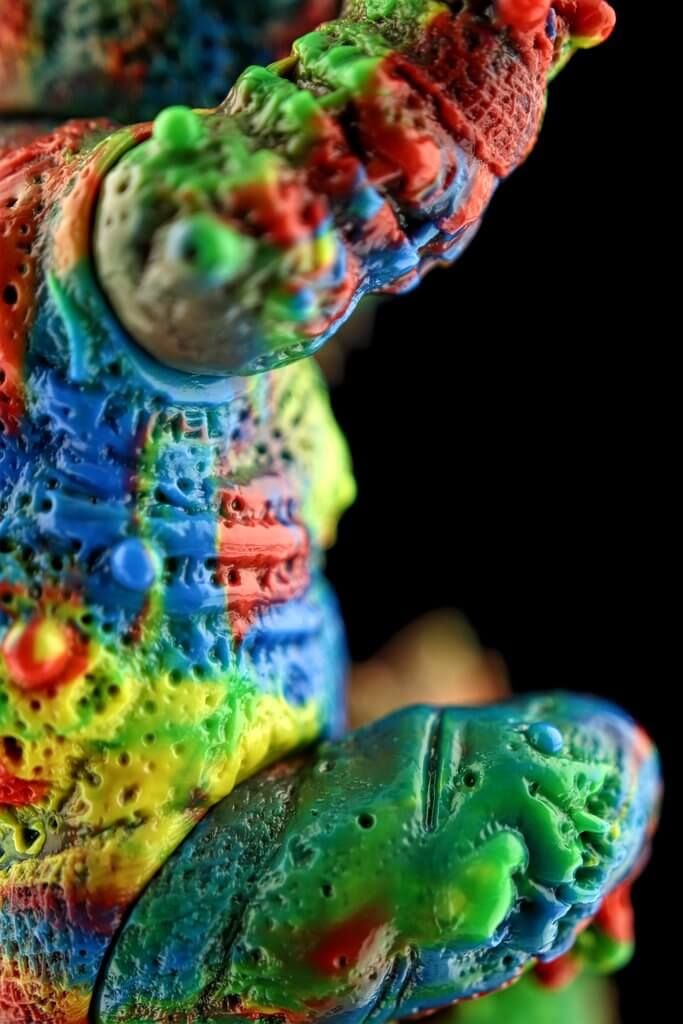 They stand 9 inches tall with 5 points of articulation. Each one will set you back $135.
Note that this is an open run pre-order with no order maximums.
Pre-orders already open HERE. Ending on August 12th at Noon Pacific. Deliver scheduled for September 2018.

Follow Miscreation Toys on Facebook & Twiter.