We don't know about you guys but we didn't see this version coming! A big surprise and a good one to say the least as Tomenosuke announced the third edition of MIMI The Cannibal Girl is coming! Utomaru x Tomenosuke " CANNIBAL HOLOCAUST is now known as MIMI The Cannibal Girl. Back in June, Tomenosuke revealed the MIMI The Cannibal Girl Blood Red Edition and last month the Purple edition. Now its time to prepare for the launch of this Toxic Green edition. The Toxic Green edition has a lovely clear body, in which the spear piercing the heart of MIMI's body can be seen.
This is our latest and strongest project, which we are really excited about. This figure from utomaru, an illustrator who was not even featured in our 10th anniversary stickers. It is based on the Cannibal Holocaust motif. Yohei Kaneko of mirock-toy was also delighted to be involved, and created this prototype for us. We are hoping to debut the new figure this summer. –Tomenosuke Shoten
Sofubi figure with Tomenosuke store. This design is from my artwork inspired by my favourite Italian horror mover Cannibal Holocaust. It is my first figure and I'm so excited. Today the original sculpture is finished and was sent to the mould making process –Utamaru
Only 30 will be made for sale!
190mm tall (MIMI only) 290mm high (spear length)
WHEN: Friday, October 12, at 23:59 Japan Time
WHERE:  http://www.tomenosuke.com/ (international store) https://tomenosuke.stores.jp/  (Japan store)
PRICE: To be announced
A Toxic Green edition is so cool and possibly the best version released to date.  We hope a fully painted version will be released in the near future too. * Throws money at the screen! Ha.
For further info visit and collectables visit http://www.tomenosuke.com/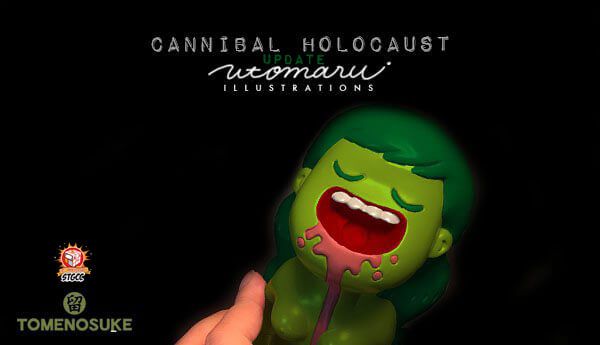 Talking of beautiful, have you checked out our TTC Mobile App. Designer Toy News the EASY way! As it totally should be. Totally FREE. Totally ACES. You won't be disappointed. Go search for 'The Toy Chronicle' on the App Store & Google Play store.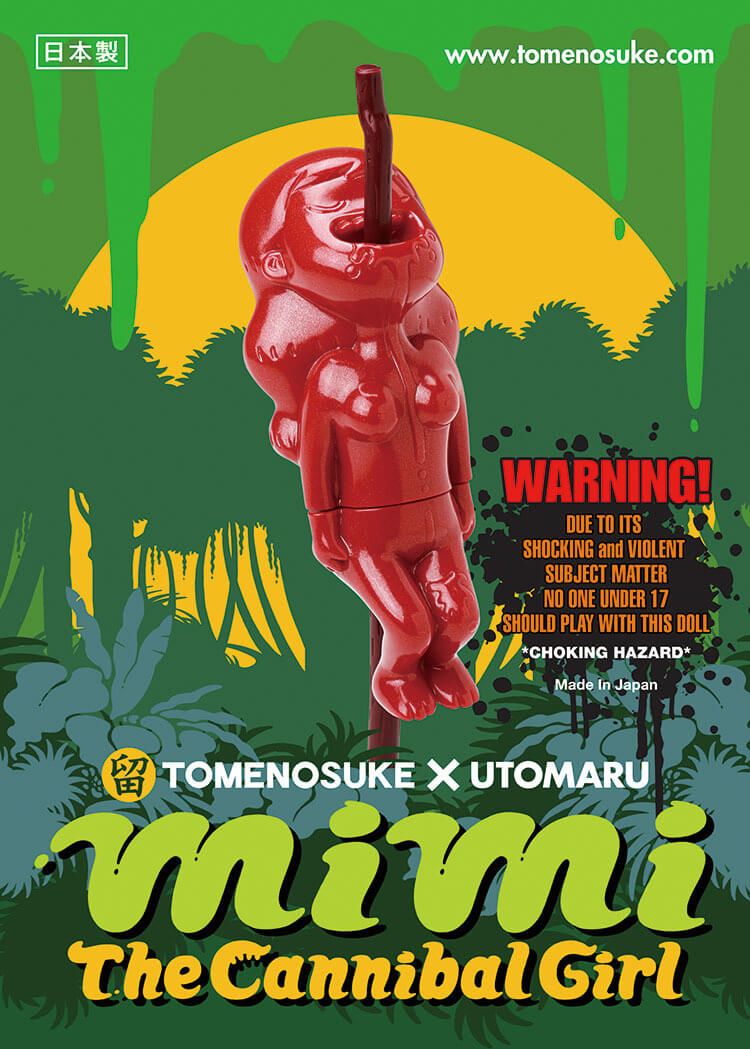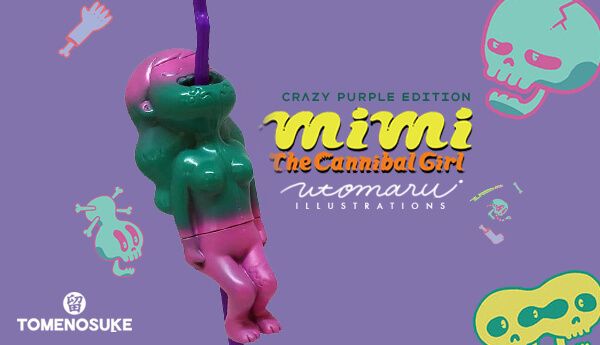 Find Utamaru at http://dddddd.moo.jp/ Instagram, Facebook and Twitter.
(info and media lifted from tomenosuke )