The second colourway is coming! MIMI The Cannibal Girl Crazy Purple Edition by Utomaru x Tomenosuke. Utomaru x Tomenosuke " CANNIBAL HOLOCAUST is now known as MIMI The Cannibal Girl. Back in June, Tomenosuke revealed the MIMI The Cannibal Girl Blood Red Edition and give the red edition worldwide release. Crazy Purple edition is like an acid trip (not from experience) 2nd chance to own a MIMI. WARNING only edition size of 30!!!! Time to set your alarm.
If you've been tuning in to TTC you should already know we are pumped up for MIMI  as we have been tracking aka stalking the journey since day one. Like we said previously, back in April 2017, our first words were WOAH when Utomaru x Tomenosuke showed the world what they are working on together. Bring you all a new figure! In April the figure was already looking great in its early prototype stages. Yuko Utomaru Motoki  Freelance illustrator & graphic designer, Utomaru who's based in Tokyo, Japan has her vector turned into a fully fledged figure and powered by Tomenosuke making Utomaru art come to life in a form of a figure and we WANT it even in its early stages.
This is our latest and strongest project, which we are really excited about. This figure from utomaru, an illustrator who was not even featured in our 10th anniversary stickers. It is based on the Cannibal Holocaust motif. Yohei Kaneko of mirock-toy was also delighted to be involved, and created this prototype for us. We are hoping to debut the new figure this summer. –Tomenosuke Shoten

Sofubi figure with Tomenosuke store. This design is from my artwork inspired by my favourite Italian horror mover Cannibal Holocaust. It is my first figure and I'm so excited. Today the original sculpture is finished and was sent to the mould making process –Utamaru
We hand-sprayed purple on the head and lower half of the green cast color body according to artist's instructions, and we also sprayed a thin layer of silver metallic on top of that.
As with the previous edition, the run will be limited to 30 items, which includes a metal display stand, and comes inside a window box printed with the artist's artwork.
Manga and hints of Mc Bess? Maybe it's the eyes but still freaking awesome.
190mm tall (MIMI only) 290mm high (spear length)
WHEN:  21st Septemeber 23:59 Japan Time
WHERE:  http://www.tomenosuke.com/ (international store)  https://tomenosuke.stores.jp/  (Japan store)
PRICE: ¥13,500
As much as this crazy Purple Edition is so cool, we hope a fully painted version will be released in the near future too. * Throws money at the screen! Ha.
For further info visit and collectables visit http://www.tomenosuke.com/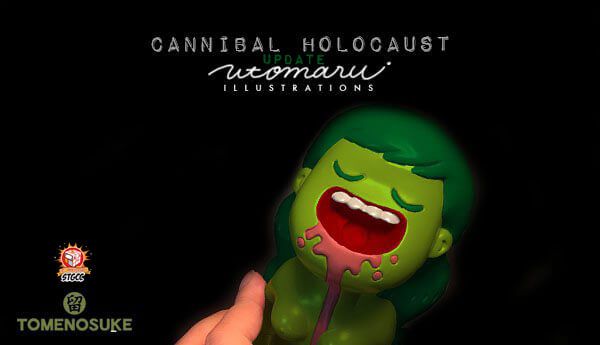 Talking of beautiful, have you checked out our TTC Mobile App. Designer Toy News the EASY way! As it totally should be. Totally FREE. Totally ACES. You won't be disappointed. Go search for 'The Toy Chronicle' on the App Store & Google Play store.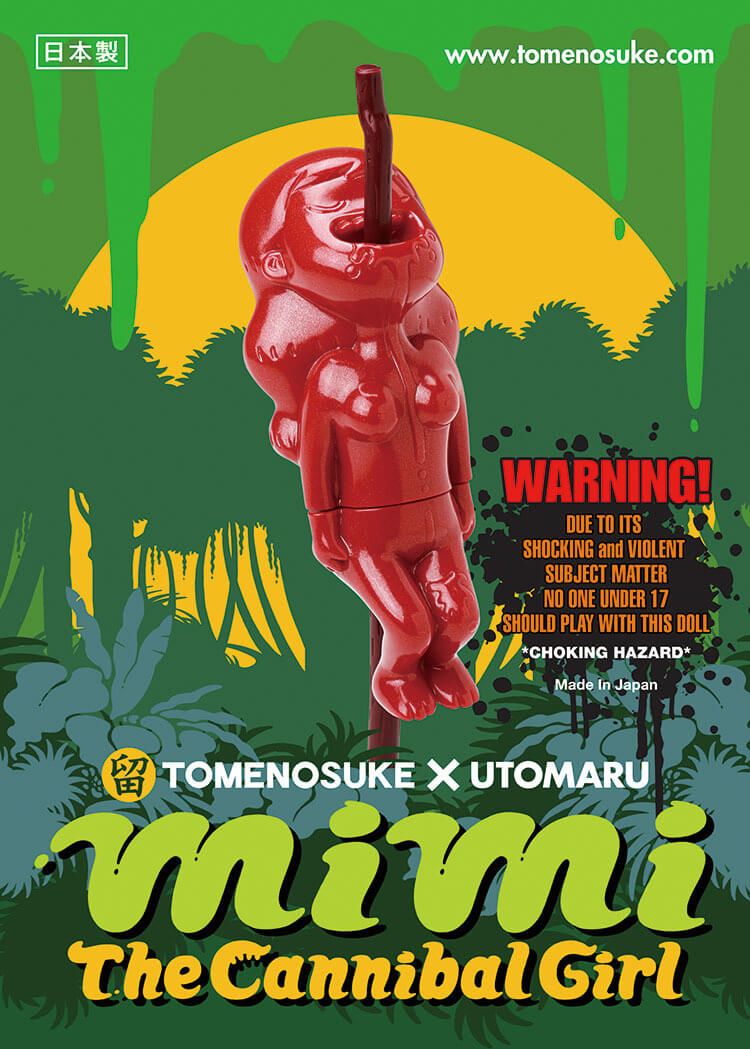 Find Utamaru at http://dddddd.moo.jp/ Instagram, Facebook and Twitter.
(info and media lifted from tomenosuke )