We can see the rainbows! Not really as we are stuck in the TTC HQ office without windows, HA. Anyway, it's a good job that Michael Devera aka Obsessed Panda x Planet 3 Toys have some news and sofubi to brighten up our day, F the rainbows the new micro Bōzu: Eater of Rainbows is coming.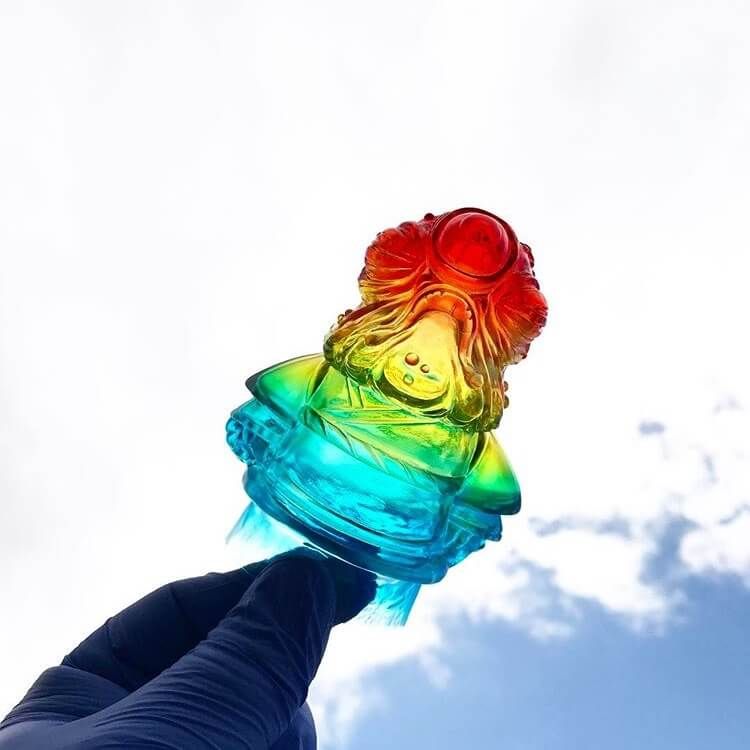 Bōzu: Eater of Rainbows will be available AS WELL as 2 one – offs designed by Mike Devera!
Bōzu: Eater of Rainbows will be $60usd and the One Offs will be $75usd. Numbers are very limited.
Available this Sunday, April 16th at 9:00am PST over at: http://opcustoms.bigcartel.com
Show Planet 3 Toys some love on Instagram.
Find OP via Instagram.