Our Spotlight artist Cracked Hatchet/Wheres Chappell didn't want you to think he was taking a break. Which the 100's of OG Marty McFly orders that being processed and shipped out (ours arrived yesterday and it's a beauty!)  then right out of the blue Wheres Chappell release two new variants of Mc Fly. New Colourways 30 of each, thats right strictly limited.
Midnight McFly– darker colour hues to the classic with grey skin,with pink hoverboard.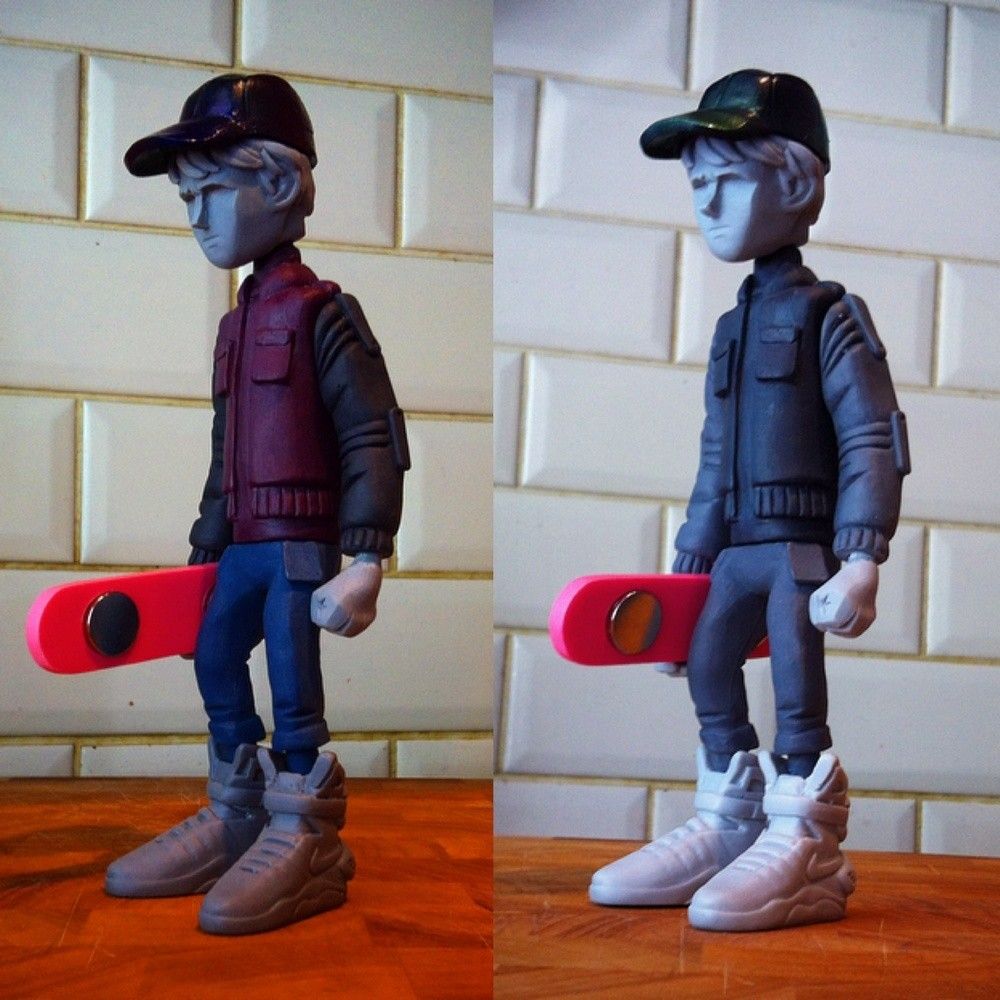 Mono McFly– Monochrome colours with pink hoverboard.
It would't be Cracked Hatchet without over sized kicks right, well Marty McFly comes with Martys some spanky Air Mags. Marty McFly has all the trademarks of Marty and all beautifully sculpted.
The Marty McFly resin figure stands approx 19cm high. Comes with magnetic hoverboard that sticks to Martys Air Mags.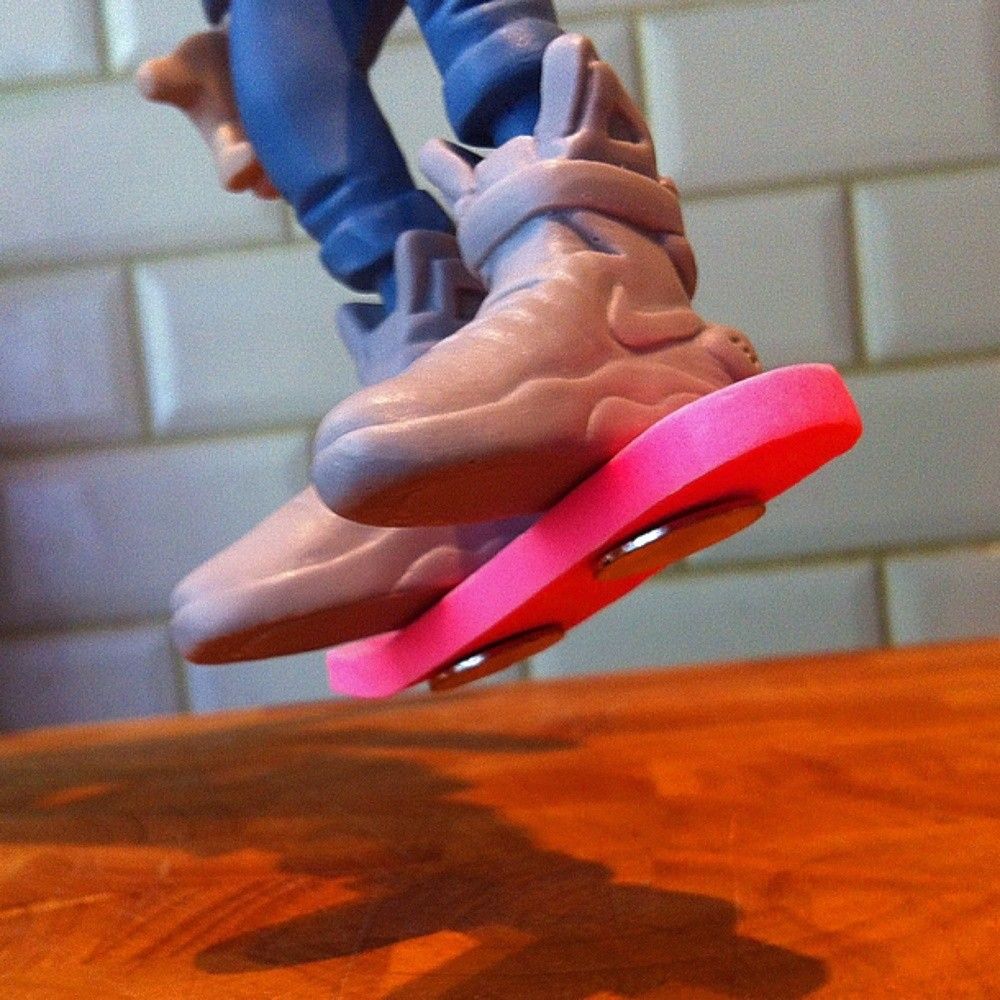 You can grab him at Cracked Hatchet/Whereschappell on his webstore HERE priced at £15.99 and find him on his Instagram HERE!