All aboard! KAKAO Friends x POP MART wants you to hop onto the cruise as they present Marine Friends blind box series! Two brands join up for another series. There are 8 lovable characters with life-sized personalities. "They all have dreams and fears, strengths and weaknesses, just like we do." We hope you find something in them that reminds you of yourself or someone you love! This new Marine Friends series features Ryan, Apeach, Muzi, Con, NEO, Frodo, Tube and JAY-G in their fancy costumes. It's all about that Marine life.
Kakao Friends is a cheerful lifestyle brand that hopes to bring positivity, colour and fun to each corner of your everyday life.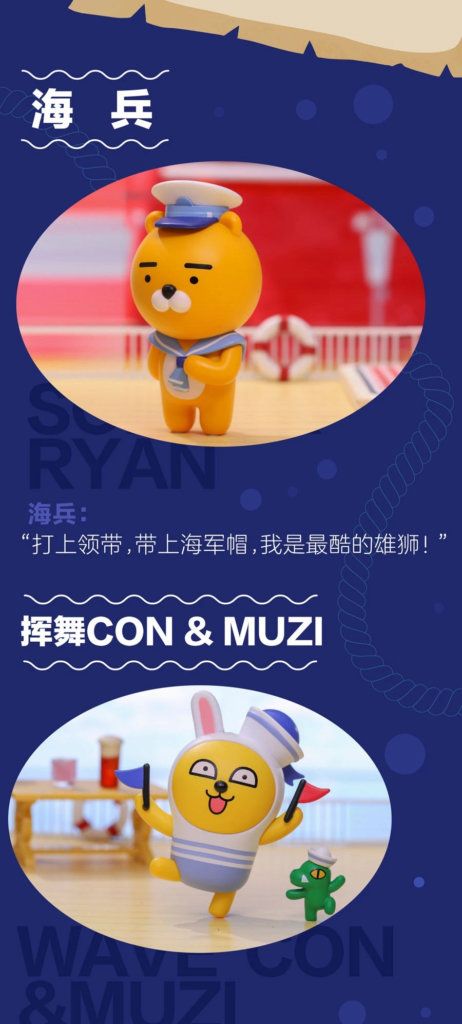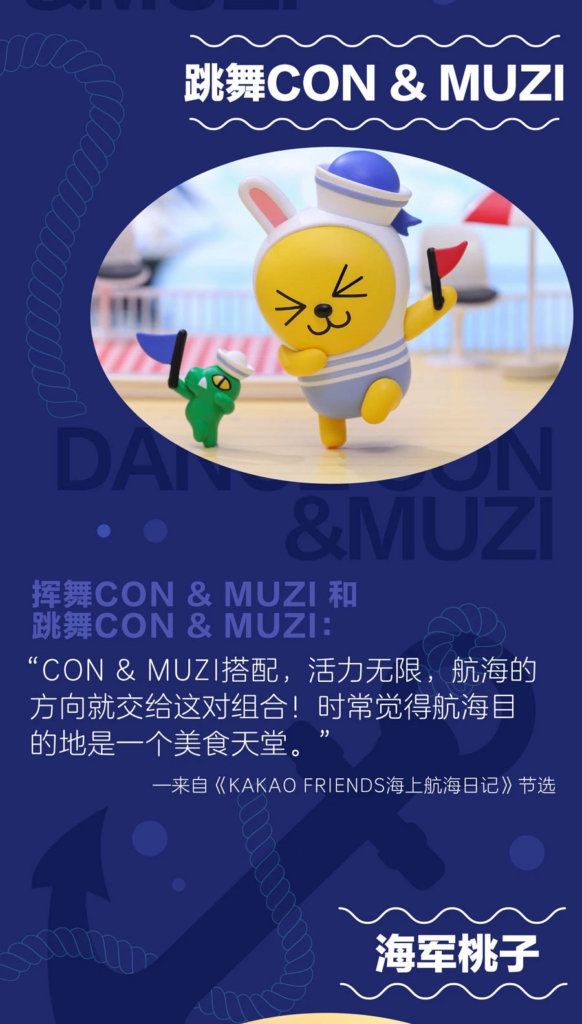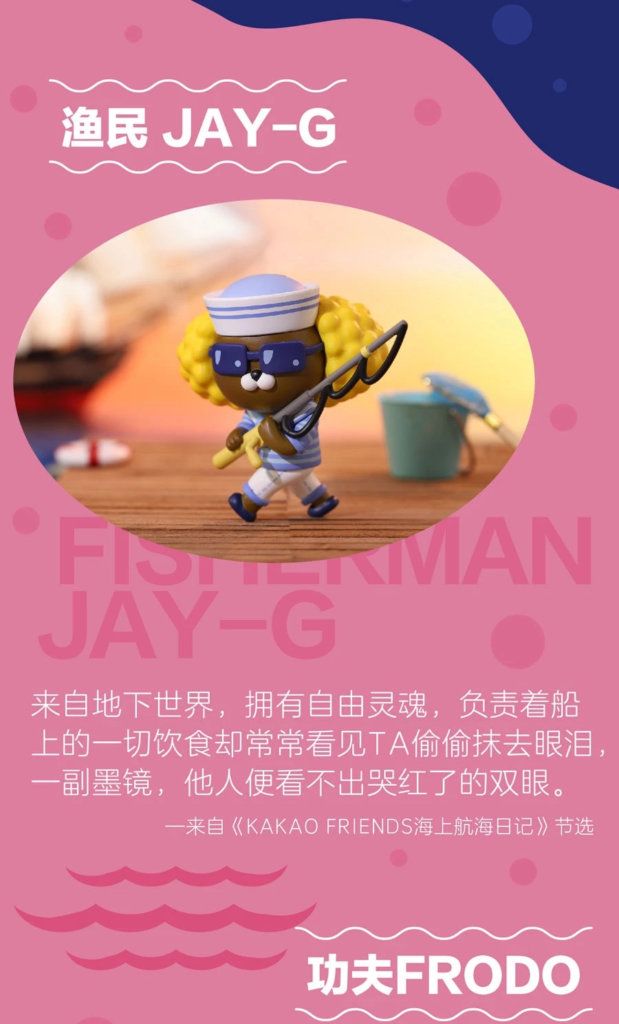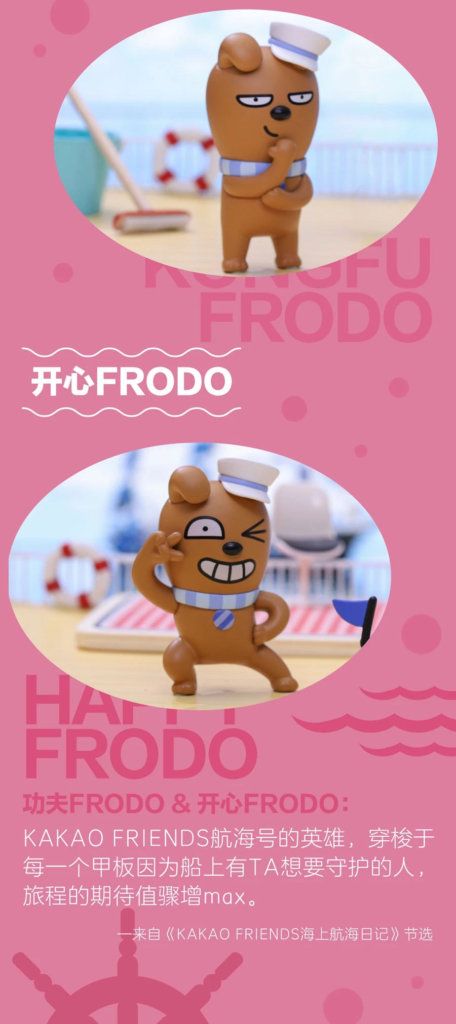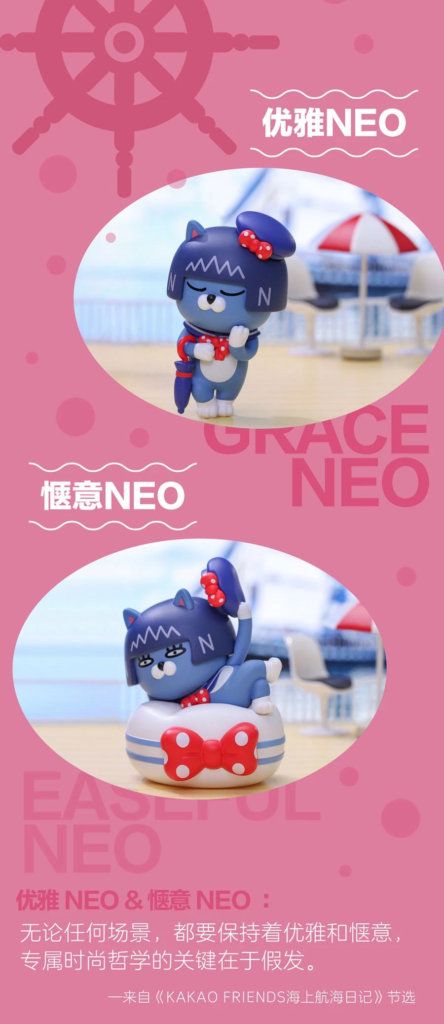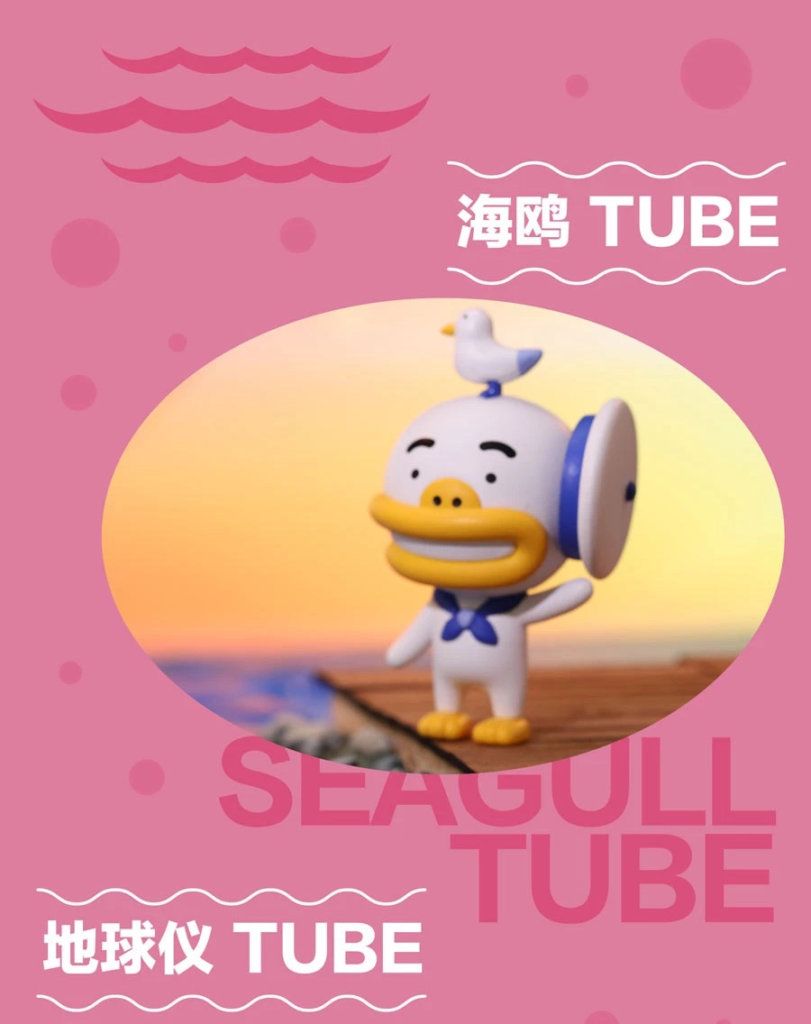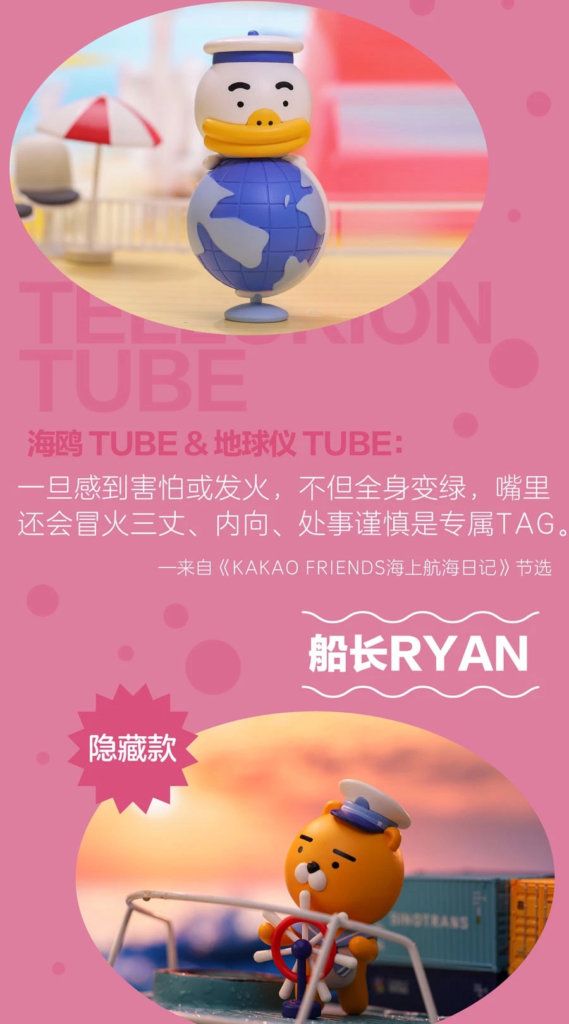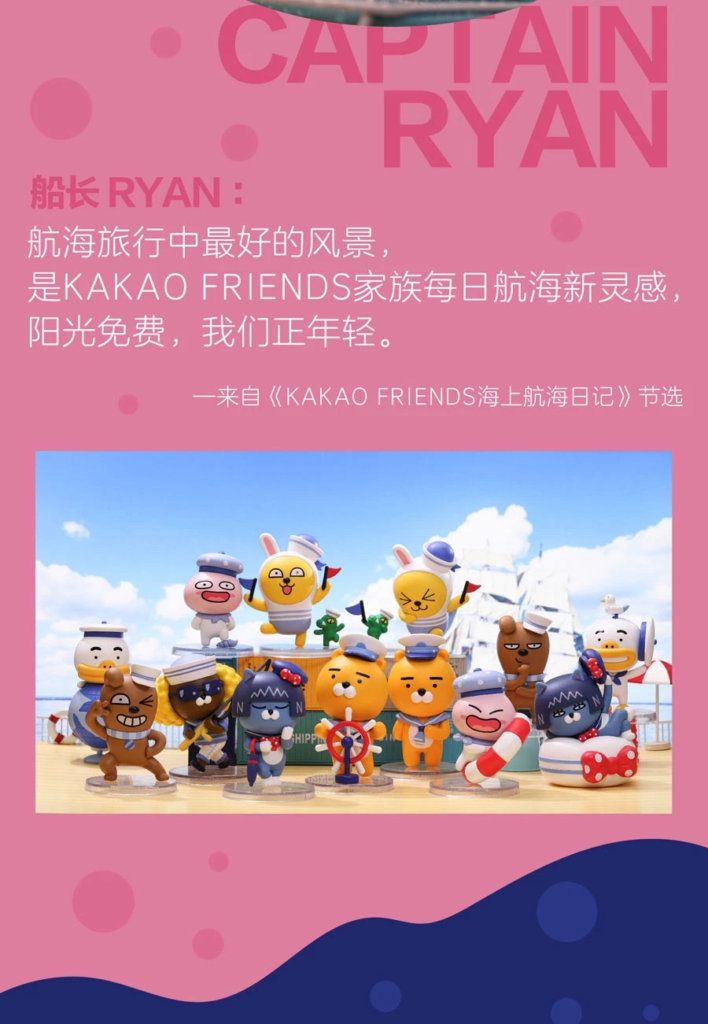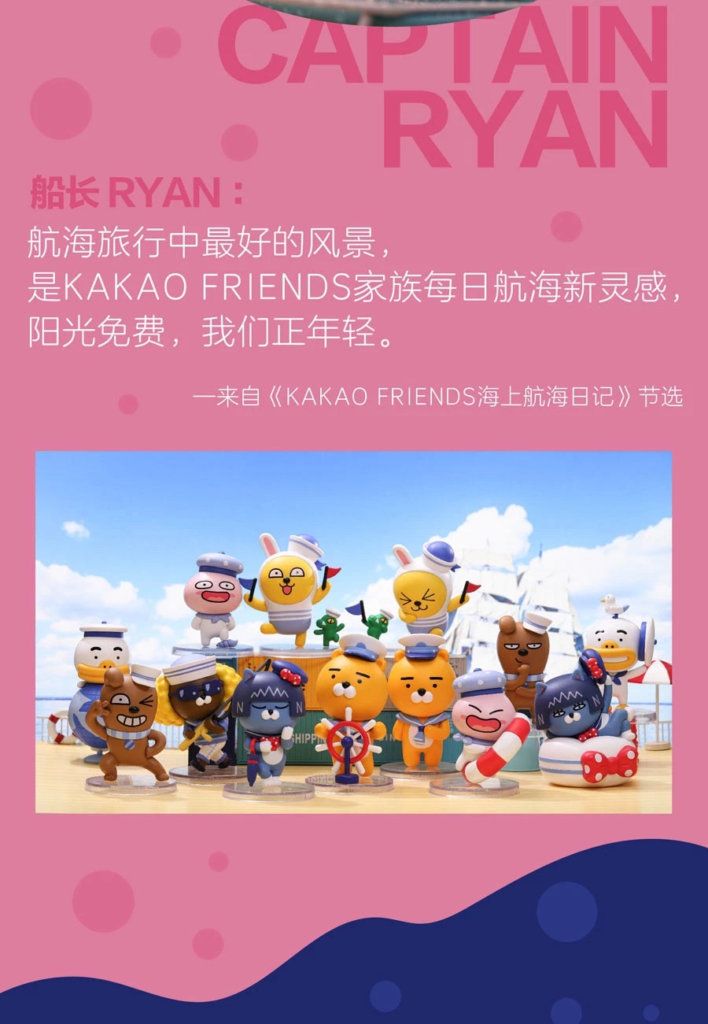 WHERE: https://popmart.tmall.com, and International STORE https://popmart.aliexpress.com/ please contact and support your official local retailer.
www.mindzai.com and www.mindzai.ca Use code: TTCLOVE for 5% from your order!
https://www.myplasticheart.com/ Use Code: LOVETTC for $10 off over $100 spent. and https://strangecattoys.com/ ( Use code StrangeTTC for 5% off everything except customs. )
MORE Kakao Friends (카카오프렌즈) at https://www.kakaofriendsstore.com/
You can get your daily Designer Toy fix from our TTC Mobile App. It's free too! FREE! Download on the iPhone or Android smartphones. Search for "The Toy Chronicle" and all your Designer Toy wishes will come true! Pretty much.