The stars have aligned and a new star is born! From Thailand to China the connecting stars has brought you all a new edition of Muangpaai Ngamsangrat of MUPA Toy infamous screaming "MALLOW" Check out the Fantasy Dreams Edition all ready for "1983 Art Toy Show" in Beijing. 10 pieces have been made especially for the show and Muangpaai will be there to greet you all in person too. Check out the cosmic detail! MALLOW is so hungry he's eaten the stars! HA.
Limited: 10 pieces Lottery in ATS
Material: Soft Vinyl
1983 Art Toy Show
2018 August 4th – 5th , Beijing 798 ArtDist
Please note this will a lotto sale, details of lotto sale will be published via MUPA TOY Facebook HERE.
Mupa Toy has added a storyline to the release and oh my that explains the epic expression, HA HA we had a good laugh.
P. 1 – MALLOW ORIGINS 
Have you seen the checklist?! sneak peek at whats coming.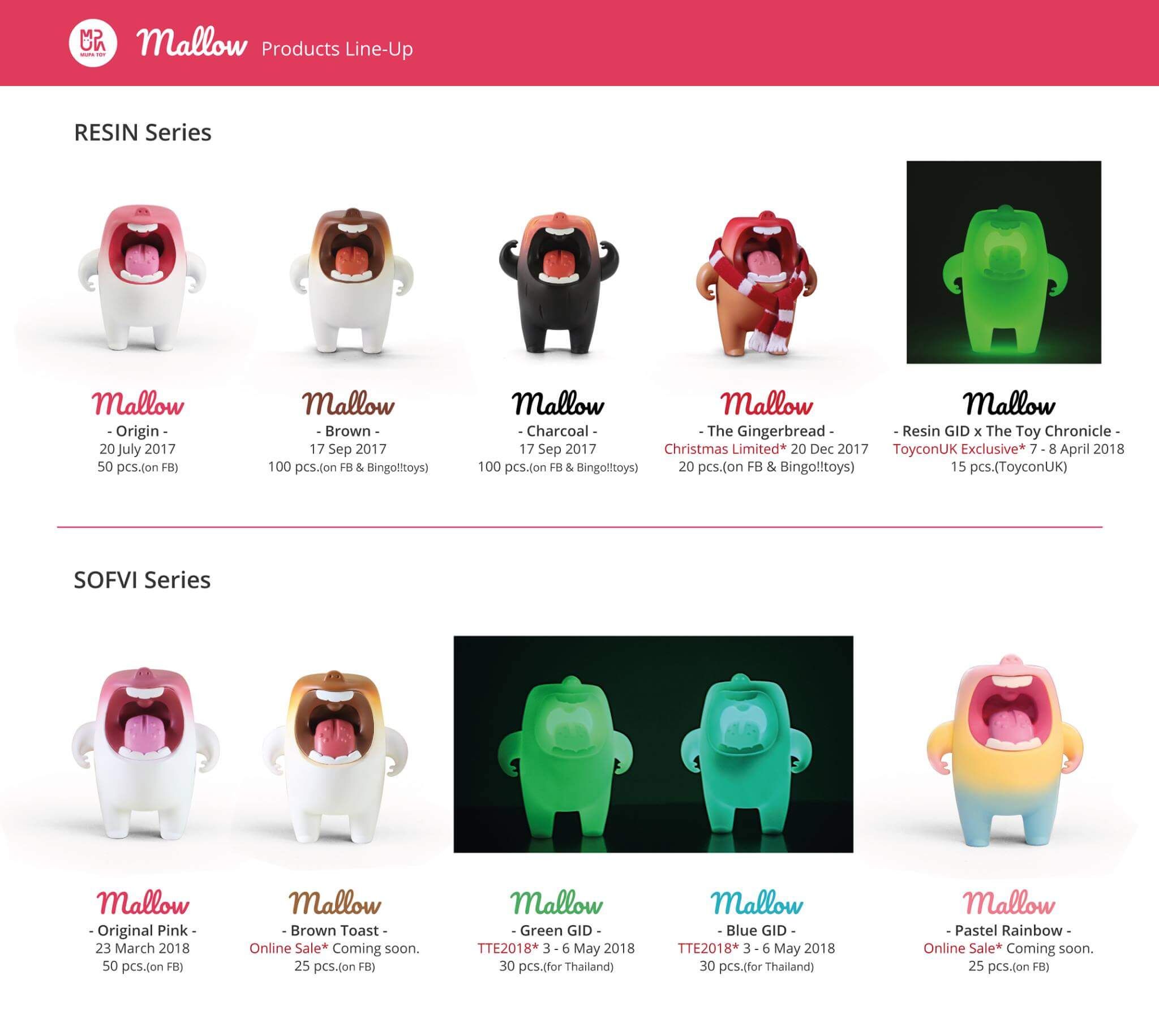 You can get your daily Designer Toy fix from our TTC Mobile App. It's free too! FREE! Download on the iPhone or Android smartphones. Search for "The Toy Chronicle" and all your Designer Toy wishes will come true! Pretty much.
Did we fail to mention IT's FREE.
In the meantime, go check out MUPA TOY on Facebook HERE and Instagram HERE.