From Sevilla based artist, Zinkete who presented the world with Mr Chicken & Little Cabesa is back! Meet Madui Maduisha a little troll from the woods of Andalucía. After her successive debut at Expo Toys Barcelona & Kronos Art BCN 2020, she has reproduced by herself ten times, and her body is12 cm in height made of resin ( I can´t ensure she could grow even more if you feed her correctly). She loves wearing strawberry costumes and staring at you as long as you let her do it.
This is a special edition because she´s able to crawl to your face when you are sleeping and kiss you tenderly on your cheeks. Will you fall for her big round eyes? shes looking for love and Zinkete is willing to let you have one as everyone needs some Madui Maduisha love. Madui Maduisha is one of them that's easily recognisable as Zinkete design. Every numbered box comes with a bunch of colourful stickers and much love.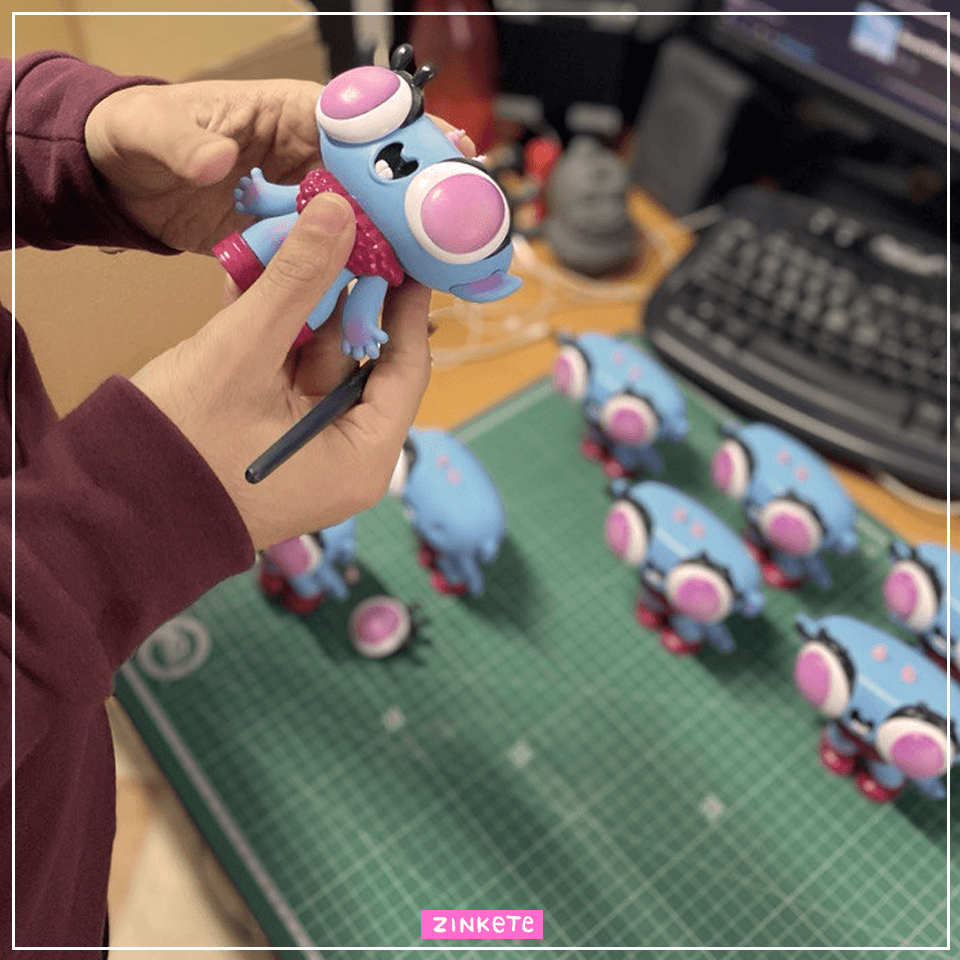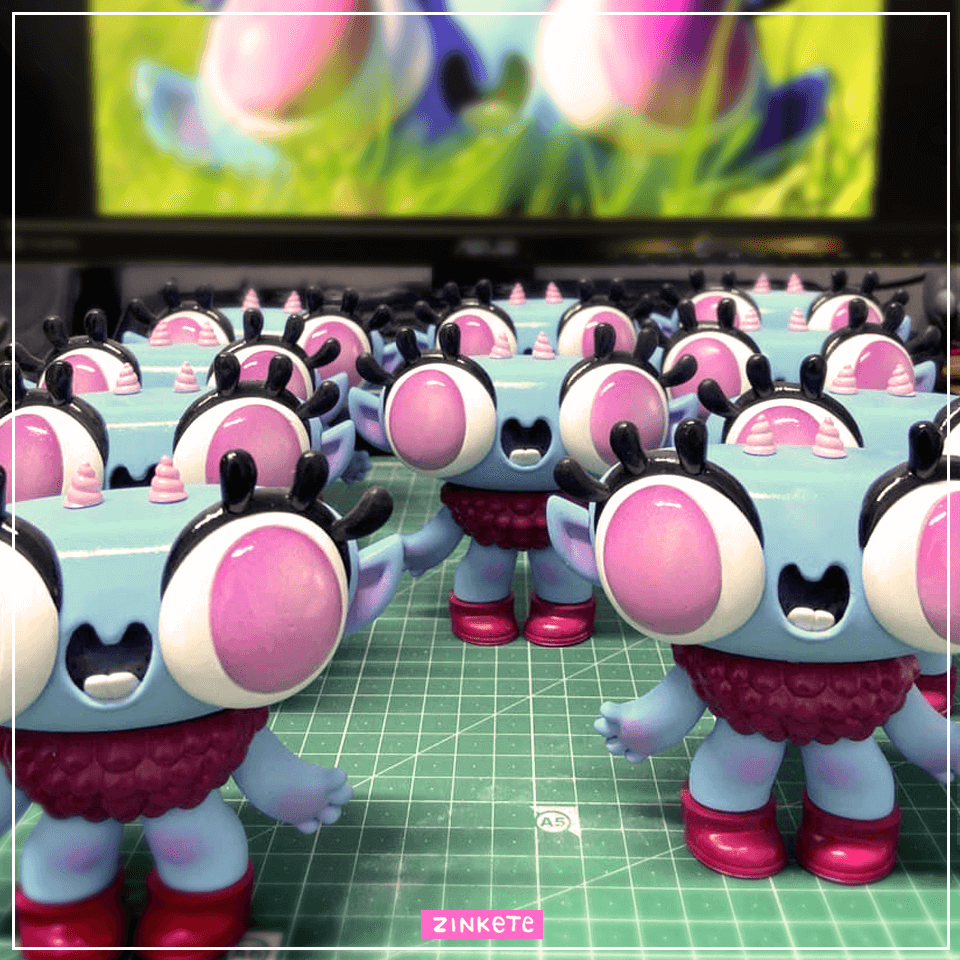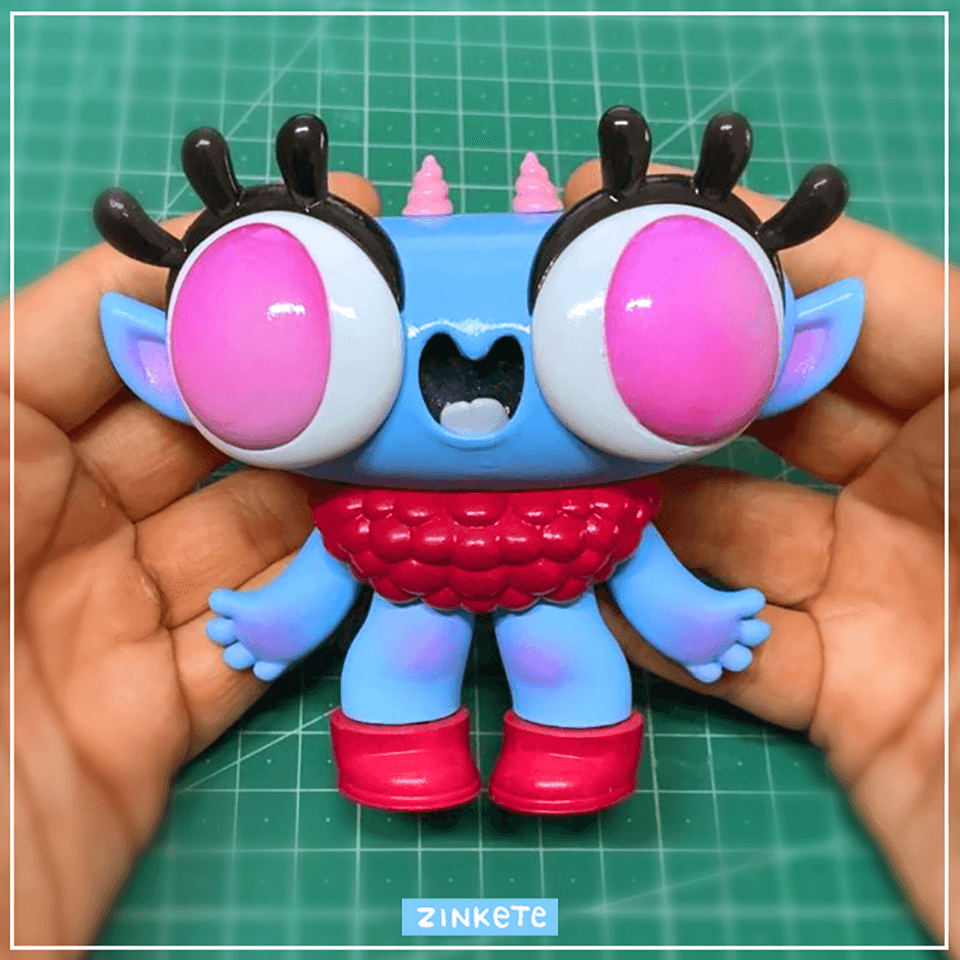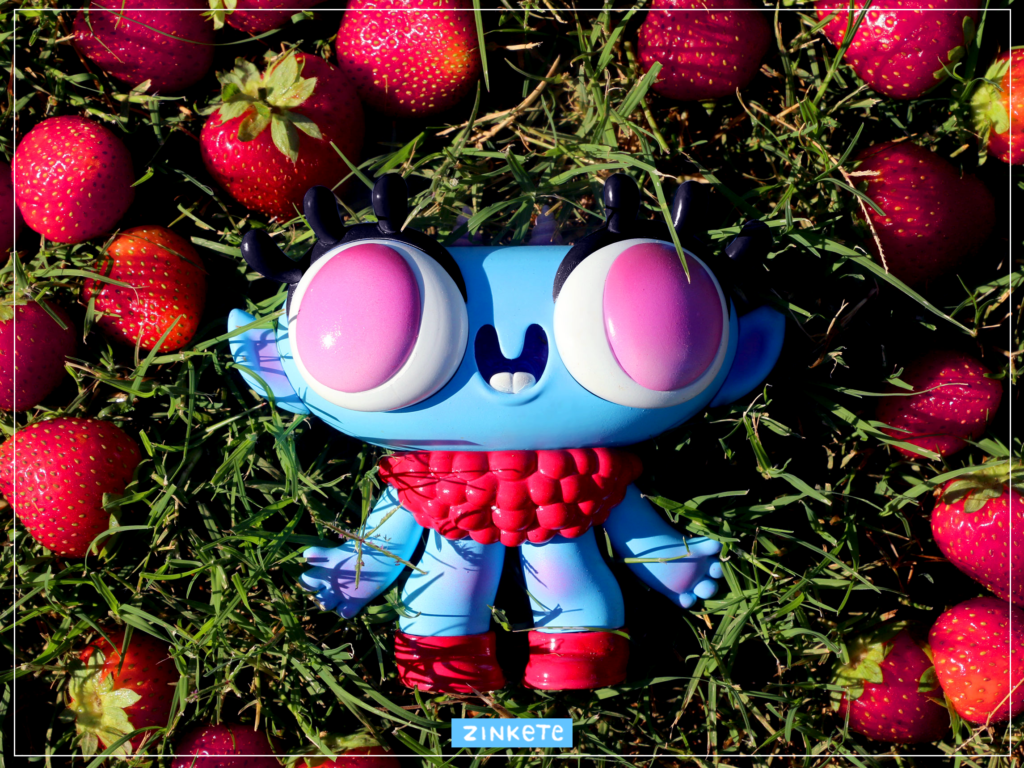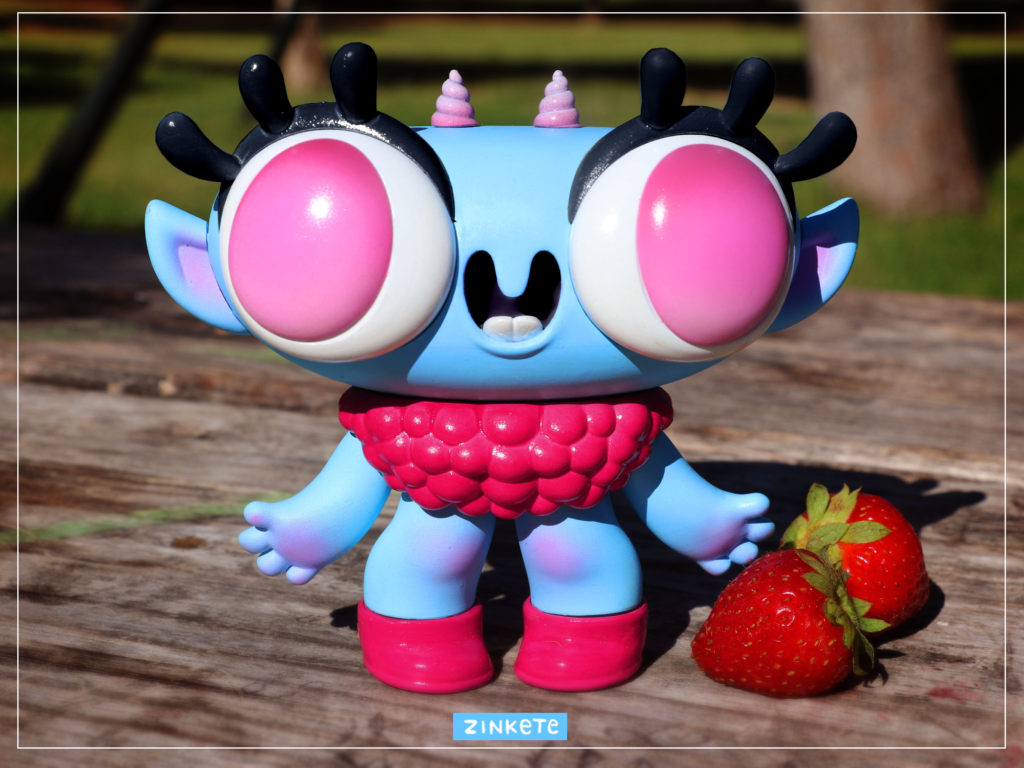 Resin Art Toy.
Painted by hand and using airbrush.
12 cm heigh.
Edition of 10 numbered and signed.
Free stickers with every order.
All the formalities for her adoption can be done through Zinkete online shop, zinkete.com/shop  right NOW! priced at €73.
Hit up Zinkete at https://zinkete.com/ Instagram and Facebook.
If you want to get your Designer Toy news first, you should look to download our new TTC Mobile App. Designer Toy news direct to your smartphone. No dealing with social media algorithms. IT's FREE.