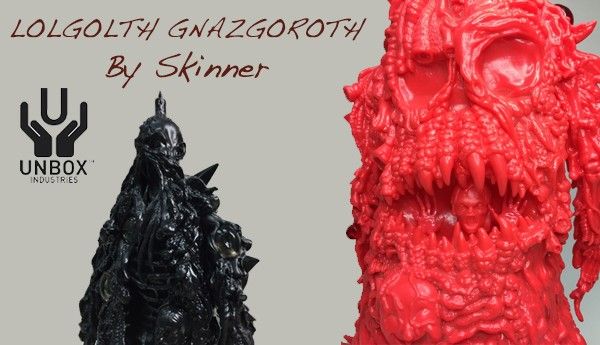 The long awaited first chapter in the "Skinnerverse x Unbox" vinyl figure range is now available for pre order! Standing approximately 30 cm tall, meticulously detailed and painstakingly hand finished. This is without a doubt one of the toughest projects Unbox managed to pull off! and hats off to Skinner and the Unbox team of pulling off such an awesome figure. Skinners design alone was crazy in itself and the Unbox team pulled out all the stops producing it with all the detail intact! from head to toe you find something new looking at the figure. Crazy design crazy production I salute you guys.
[slider source="media: 16486,16487,16488″ limit="100″ width="680″ height="1100″ title="no"]
"Lolgolth Gnazgoroth the head that holds the horror..
The illuminated one, he who knows the truth of the parallel realm.."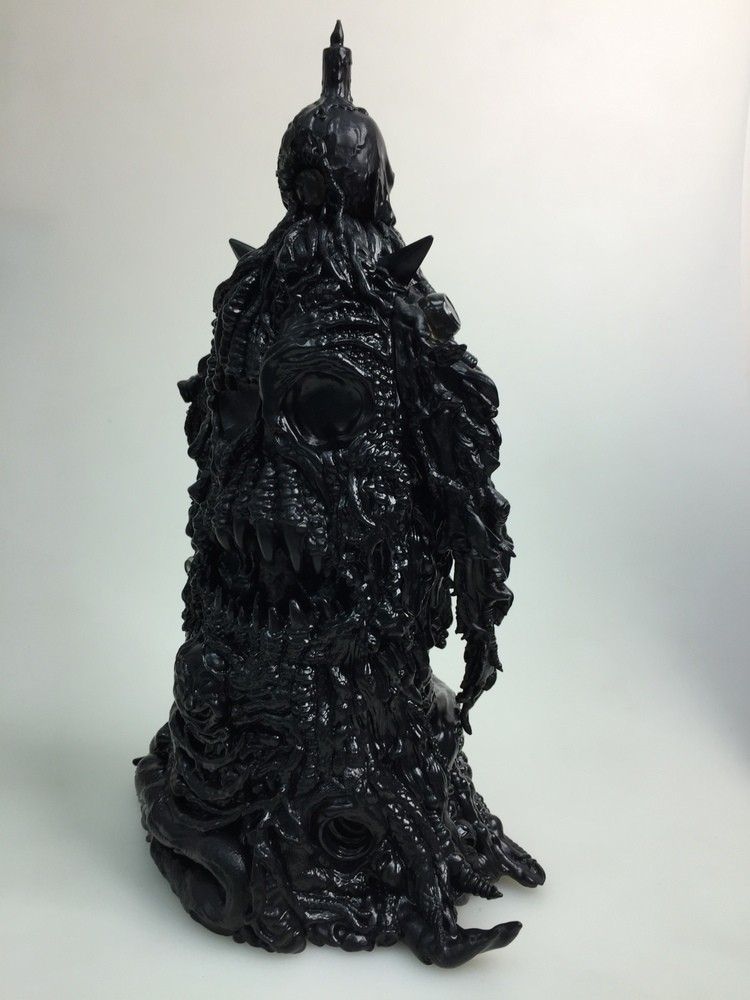 [slider source="media: 16490,16491,16492,16493″ limit="100″ width="680″ height="1100″ title="no"]
Now the question is which colour will you go for?
PRE ORDER WILL BE OPEN FROM UNTIL THE 29th DECEMBER OR UNTIL THE ALLOCATED RUN IS FULFILLED
Go check out Unbox Industries Shop HERE to pre-order and for more amazeballs toy goodies.