In our third post of the resin series of Lo Tech Constructs by Broke Piggy we are highlighting some new reveals!
First, check out Scott Tolleson's Ozzbawt!!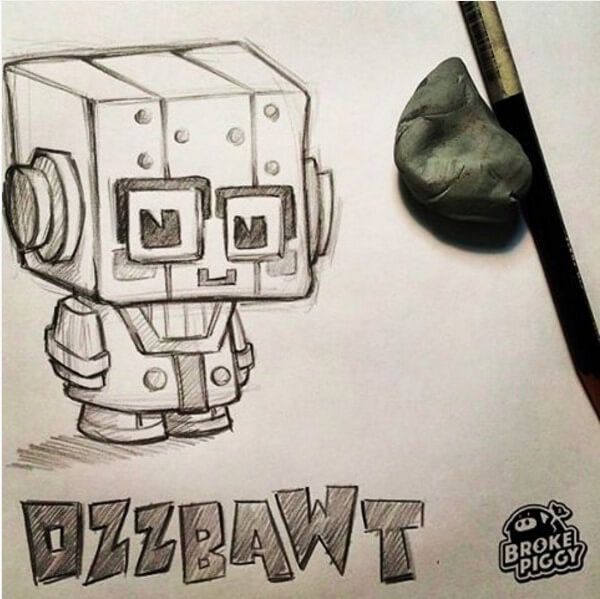 Does this not make you squee with delight?? Those eyes are so cute and doe like. I want to be his best friend.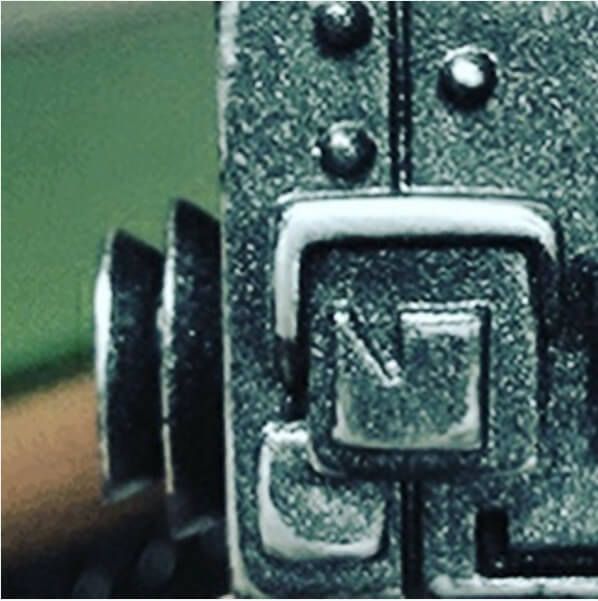 Wow, metal infused resin? This is going to be sweet! 
And then, the money shot – a reveal of all the original sculpts! These were done by the versatile and talented artist and sculptor SeriouslySillyK!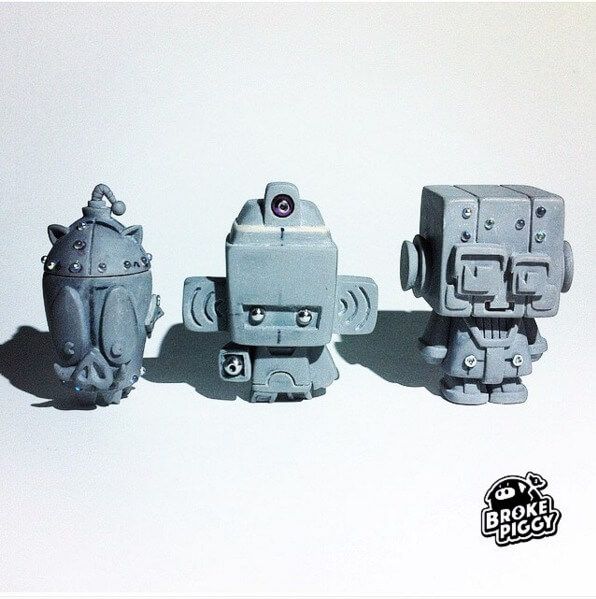 Can't wait to see the actual pieces! Follow Broke Piggy on Instagram for more details! Remember these are dropping next week at DCon.