As we announced at the end of October, Coarse have released a book – Cold Ways – featuring the artwork by Sven Waschk (one-half of Coarse Toys) and telling tales of the characters that Coarse have released over the past few years. This is a general release, HOWEVER, if you're a F&F or F&F+ with Coarse Toys, you're in for an extra special treat. If you order your Cold Ways hardback book HERE before the end of today, you'll get it signed by both Sven and Andrew Greenberg (author of the tales). Not only that, but you'll also receive an original sketch by Sven inside the book. All for the price of $35/£28. Not bad, right? If you're interested in picking one up, you can purchase one HERE.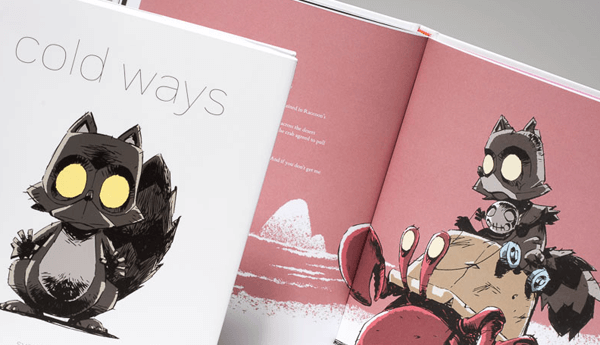 If you are buying Cold Ways as a Christmas gift for a friend or loved one, Coarse would also be happy to write a short message in your book. Just leave a short note during the checkout process or email Coarse separately ([email protected]) with your wish and order number.
For reference, F&F = Family & Friends. F&F+ = Family & Friends Plus+.