In just over 5 days, two artists combine to present to you "When NEGORA Meets MOLLY" KONATSUYA signature Negora combined with Kenny Wong's Molly coming in soft vinyl form and INTERNATIONAL release will be welcomed! Powered by Monster Taipei When NEGORA Meets MOLLY will be limited to 750 worldwide.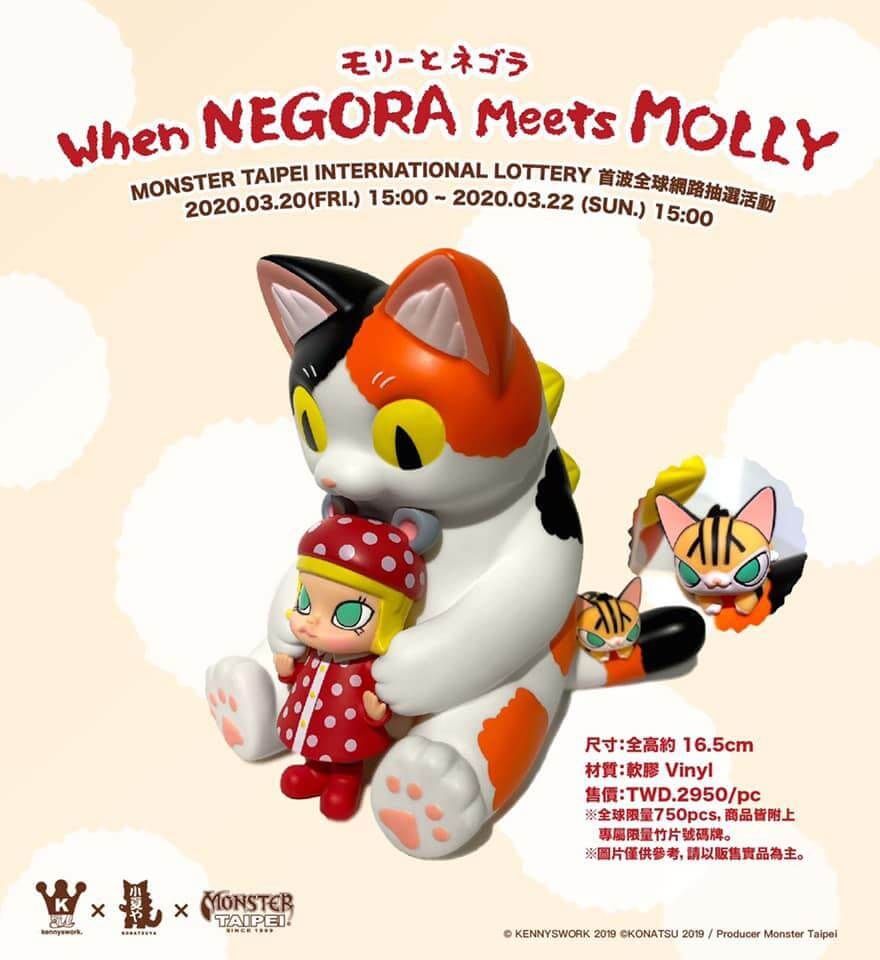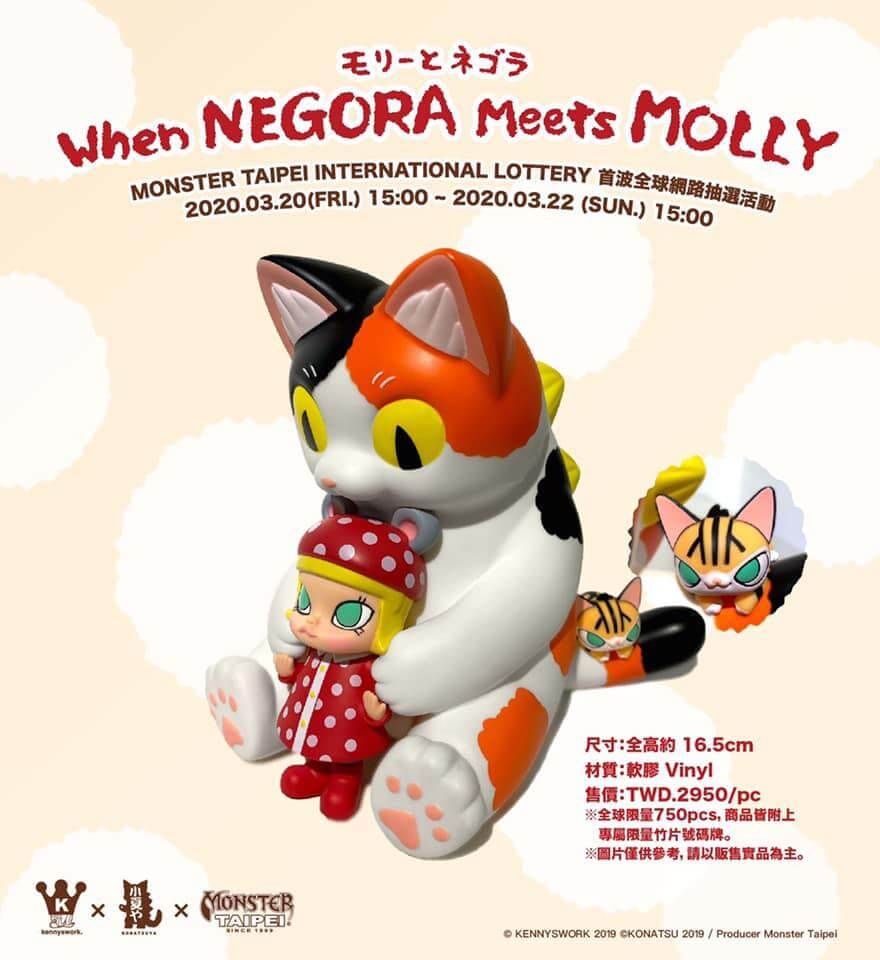 Color Jasmine
Size: Full Height About 16.5 cm
Material: Soft glue
Price: TWD. 2950 / PC
* LIMITED TO 750 pcs worldwide, with the exclusive limited bamboo plate. Pictures are for reference only, please focus on selling real goods.
To enter the lottery, fill out the draw form: via Monster-Taipei Facebook page HERE on Friday, March 20th 15:00 ~Sunday 22nd 15:00 Taiwan time (link will appear at the time quoted)
Find Kenny on Facebook, Instagram, Twitter and http://www.kennyswork.com/
Facebook Fanpage WeLoveKennysWork
Facebook: www.facebook.com/konatsu.tunacan
Twitter: @konatsu_ya
Instagram: @konatsuya
http://konatsuya.blog.fc2.com/
If you want to get your Designer Toy news first, you should look to download our new TTC Mobile App. Designer Toy news direct to your smartphone. No dealing with social media algorithms.
It's FREE.