James Groman & INSTINCTOY has shown off the series two of  KING KORPSE LIQUID HEART series 2! Evolution has already begun as the mighty King Korpse gets an evolved heart. Now with functioning lights too, don't stare too much you might trip out, Ha. anyway if you are lucky to be heading to Wonder Festival [Summer] you'll be one of the first collectors to get hold of some.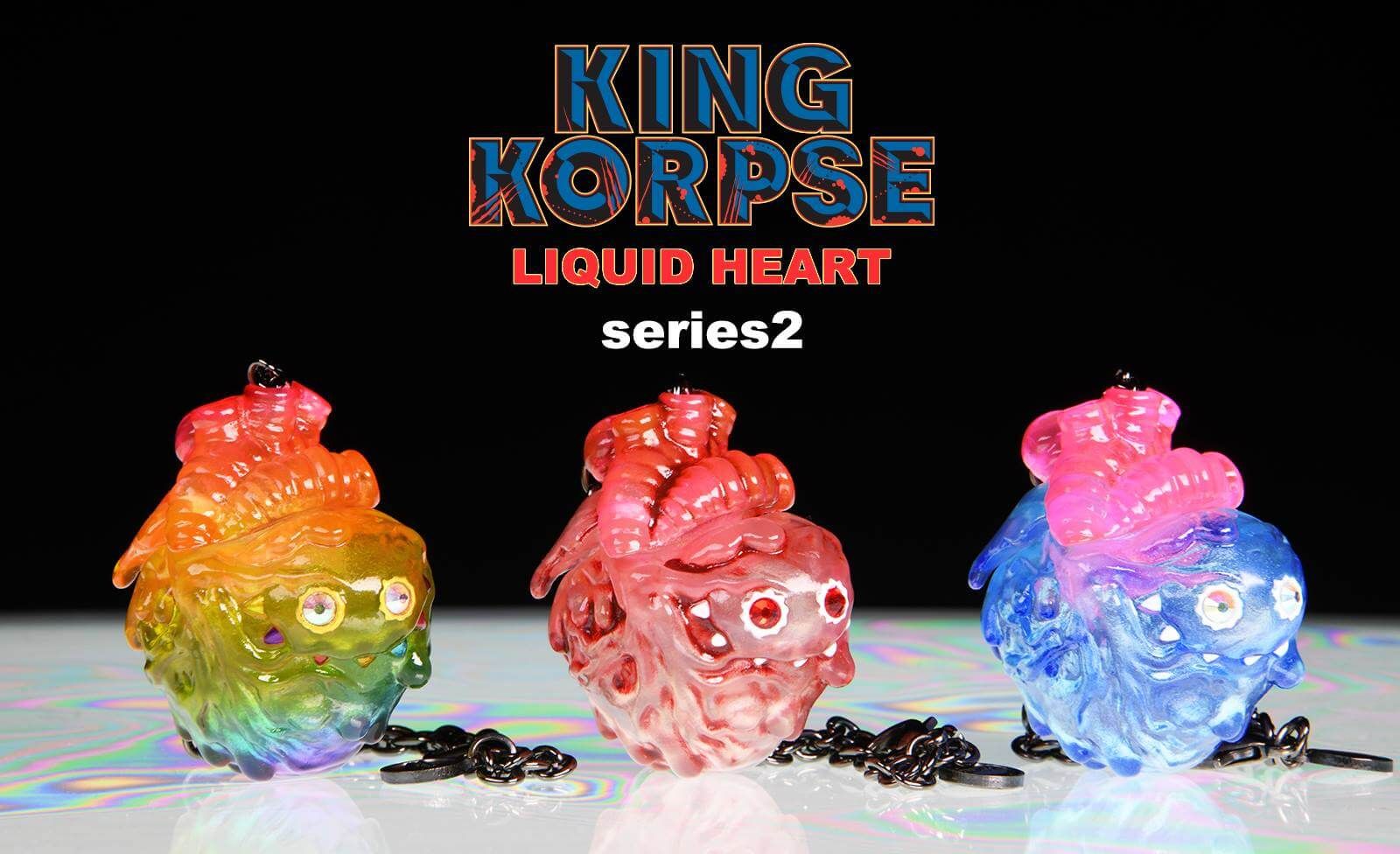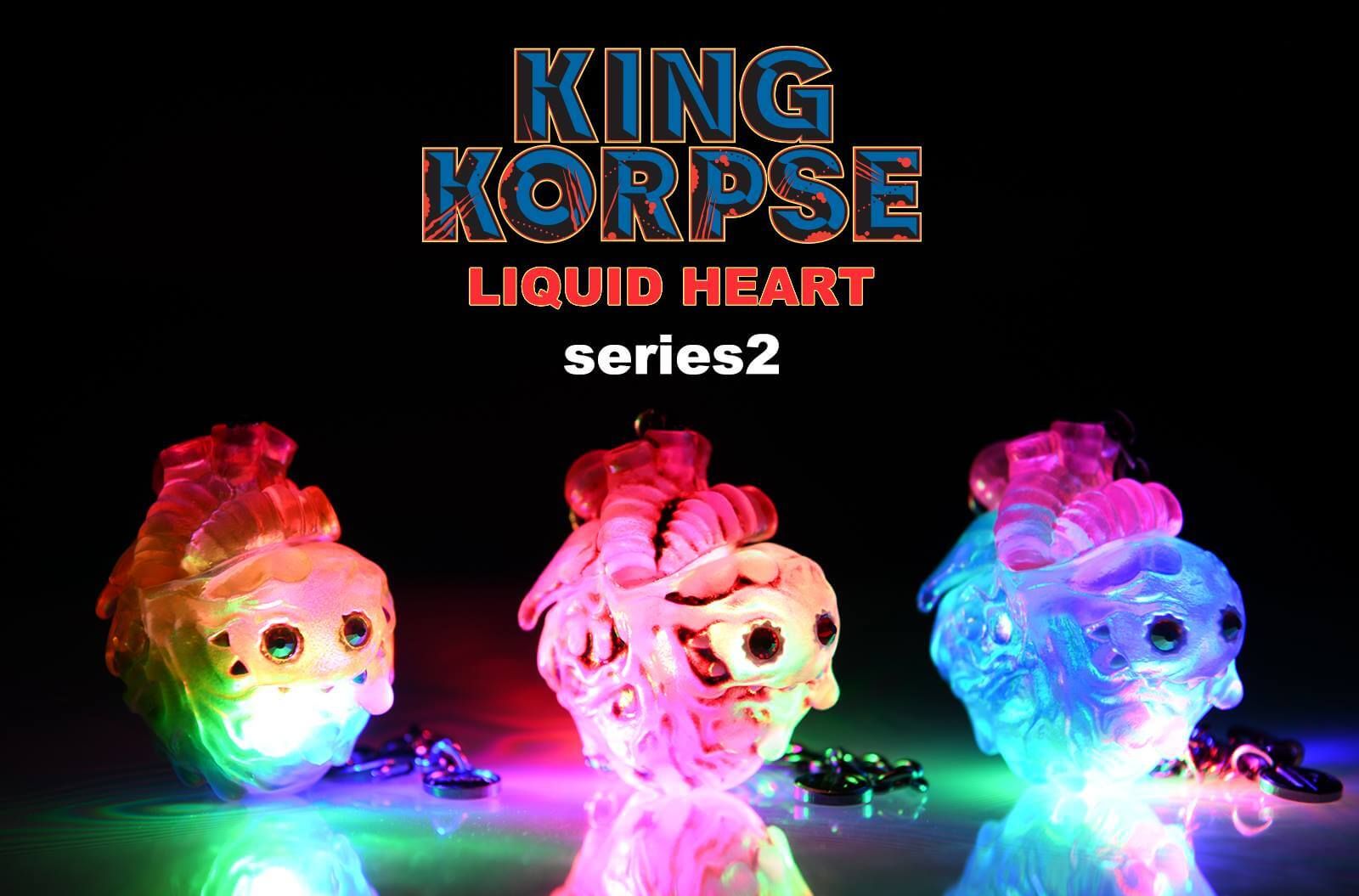 You can use them as a keychain too! How fancy right.
The new release to the first-come-first-served sales at our WF2018 INSTINCTOY booth. The items are the『LIQUID HEART series 2 (3 colors)』

This new series was originally slated to be released with a new edition of the transparent KING KORPSE in September. However, production has already been completed. Thus we will sell them in a special early debut sale. The price is 1,500JPY. We will sell the mini-sized items as part of sales ③ on a first-come-first-served basis but we may set limitations for customers depending on the situation on the ground. Please take note of that and look out for updates when you are there.
Stay tuned for online release for collectors who can't make it to WFSummer 2018.
2 Chome-1 Nakase, Mihama Ward, Chiba, Chiba Prefecture, Japan.
INSTINCTOY BOOTH #2-02-01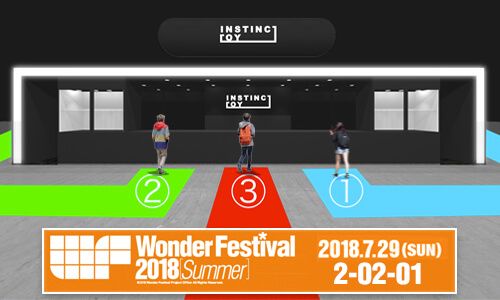 http://www.instinctoy.com/ for more sofubi goodness.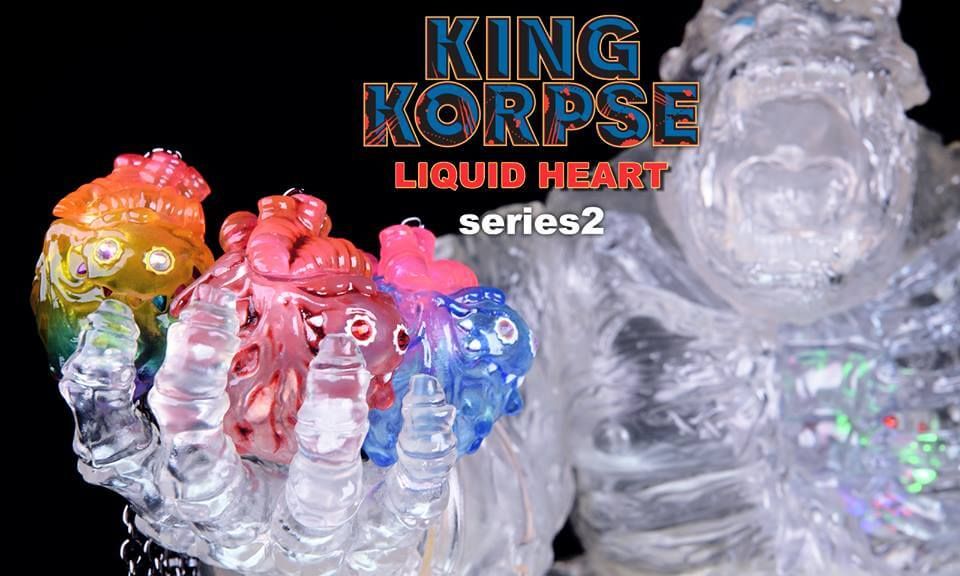 You can get your daily Designer Toy fix from our TTC Mobile App. It's free too! FREE! Download on the iPhone or Android smartphones. Search for "The Toy Chronicle" and all your Designer Toy wishes will come true! Pretty much.
Did we fail to mention IT's FREE.
Check out James Groman artwork via http://thegromanstore.blogspot.co.uk/ Facebook, Twitter and Instagram.
Find INSTINCTOY Via Twitter , Facebook and Website 
(all info lifted from INSTINCTOY )