Solve the puzzle, get the Dunny! The new Kidrobot x Locknesters Puzzle Dunny #3 is now available for pre-order! The third Puzzle Dunny is now in RED, versus the blue version and the grey version released last year! Each of the Kidrobot x Locknesters Puzzle Dunny 8inch are tumbled and finished by hand, giving every piece a unique look.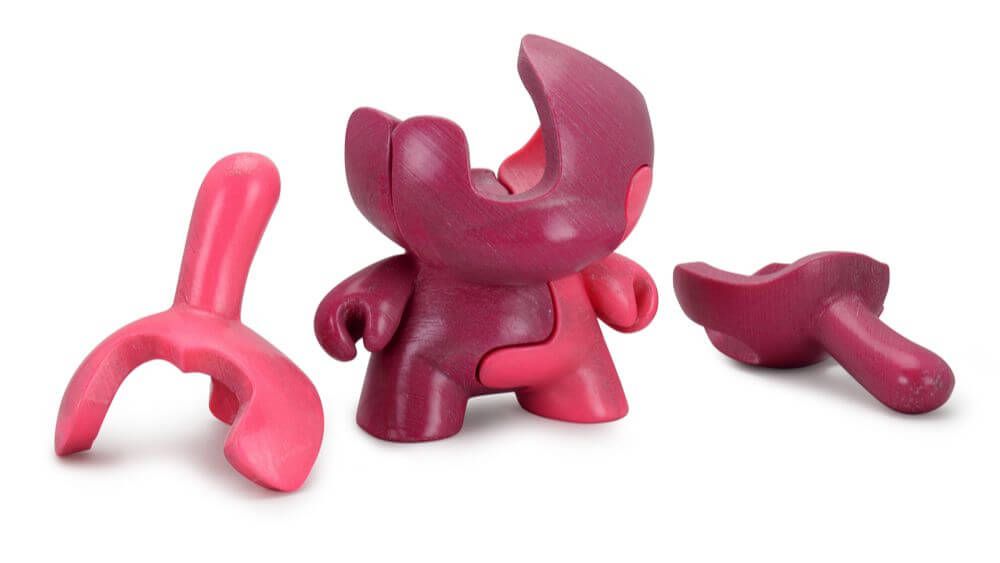 Released as part of a pre-order this evening, the latest Locknesters Puzzle Dunny is now available for purchase from the kidrobot.com site. Limited to 300 pieces, each priced at $100 each. Each comes in a white plastic package with the release number and individual piece number of that Dunny stamped on the front. 
The Puzzle Dunny deconstructs into 5 individual puzzle pieces that can be interchanged with the first, second and future editions of the 8inch Puzzle Dunny to create a new mash-up Dunny! ---
Kidrobot Social Media
Facebook: https://www.facebook.com/kidrobot/
Instagram: https://www.instagram.com/kidrobot
Twitter: https://twitter.com/Kidrobot
---
If you want to support The Toy Chronicle, we have a number of options available to you. We have started to stock a wide range of releases that we think you will enjoy. Ranging from production pieces from Superplastic, to original pieces from our favourite artists. Purchasing one of our pins also really help. A quick, cheap way to also support the TTC is by making a small donation. These can all be completed below through our online shop. We appreciate all the support! Thanks!