Double, double toil and trouble; Fire burn and caldron bubble, here comes Yoyo Yeung's Kenneth SIT SIT Blood Thirsty edition. She promises not to bite too hard.
The bloodthirsty fox has a foggy black body, limbs and a pair of unique big ears, shining red like ruby colour, which reflects the special texture after touching blood.
The pair of black wings behind is quite different from the body. The eyes are red. It is said that they are to see more clearly at night. The fox's expression looks so harmless and playful with his tongue out. People can't imagine of such a naive and lovely fox actually lives by sucking blood.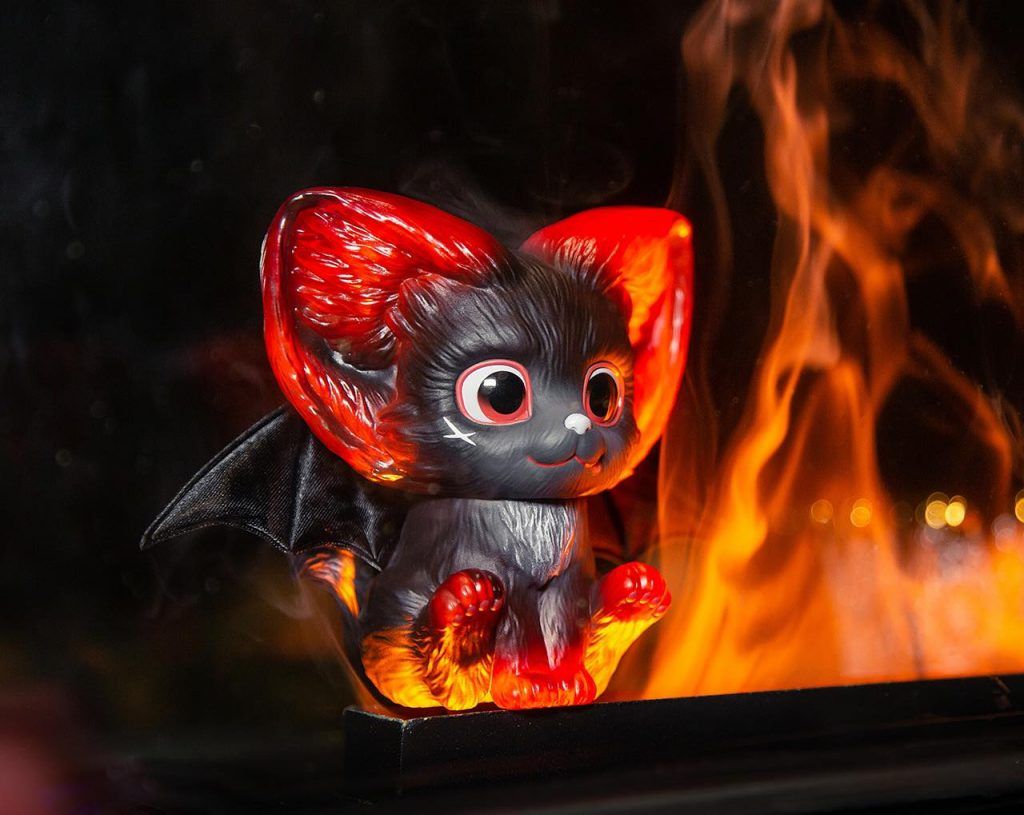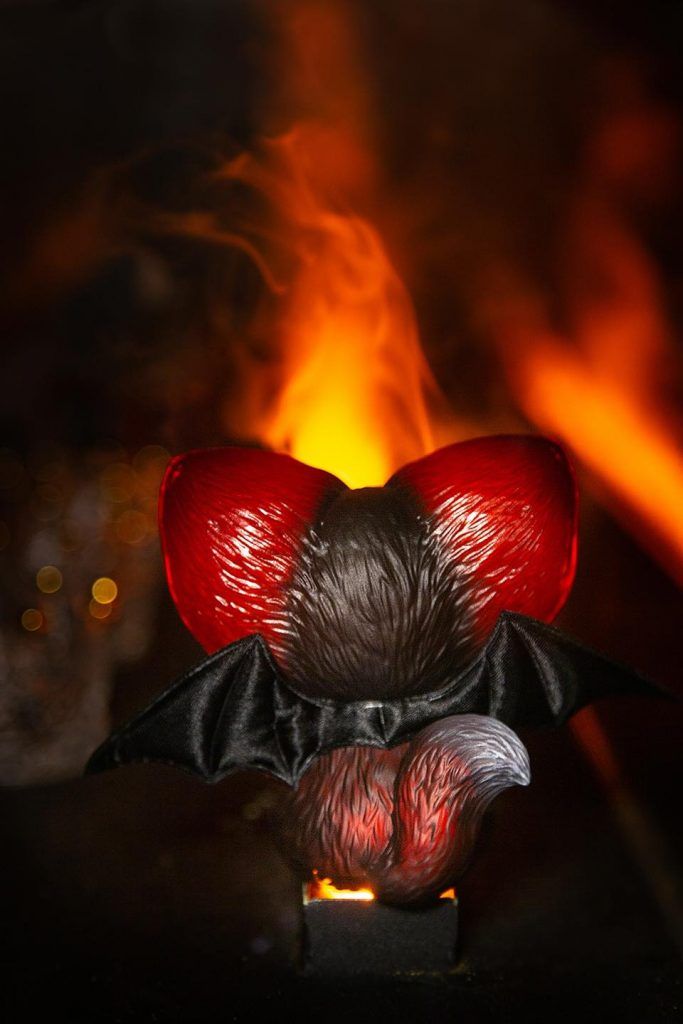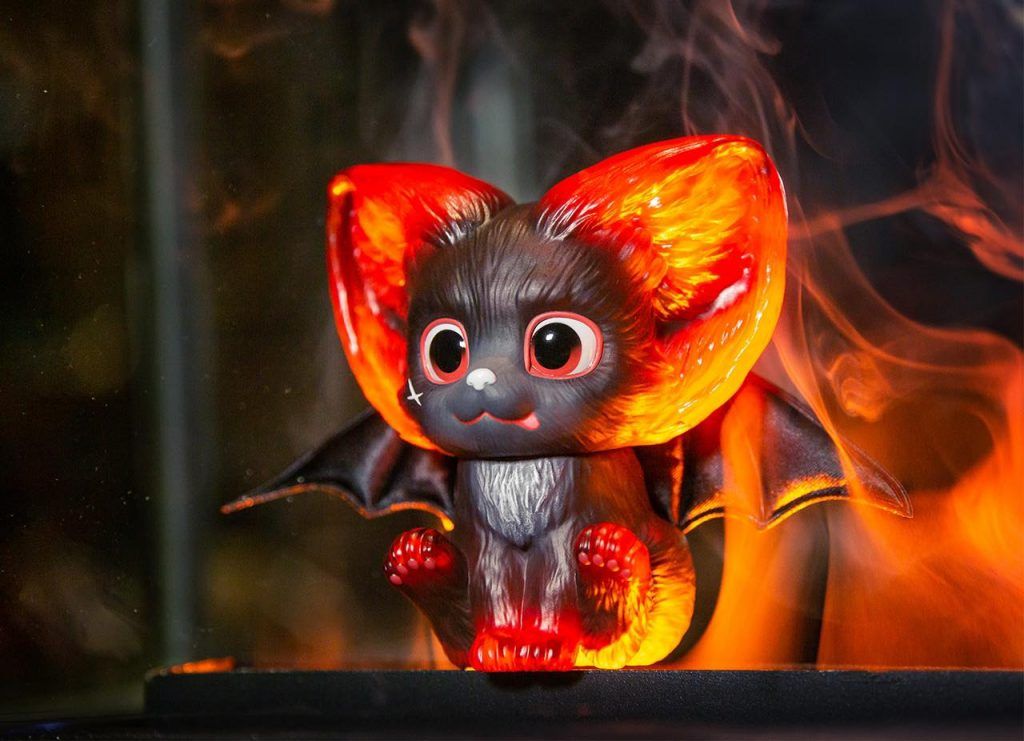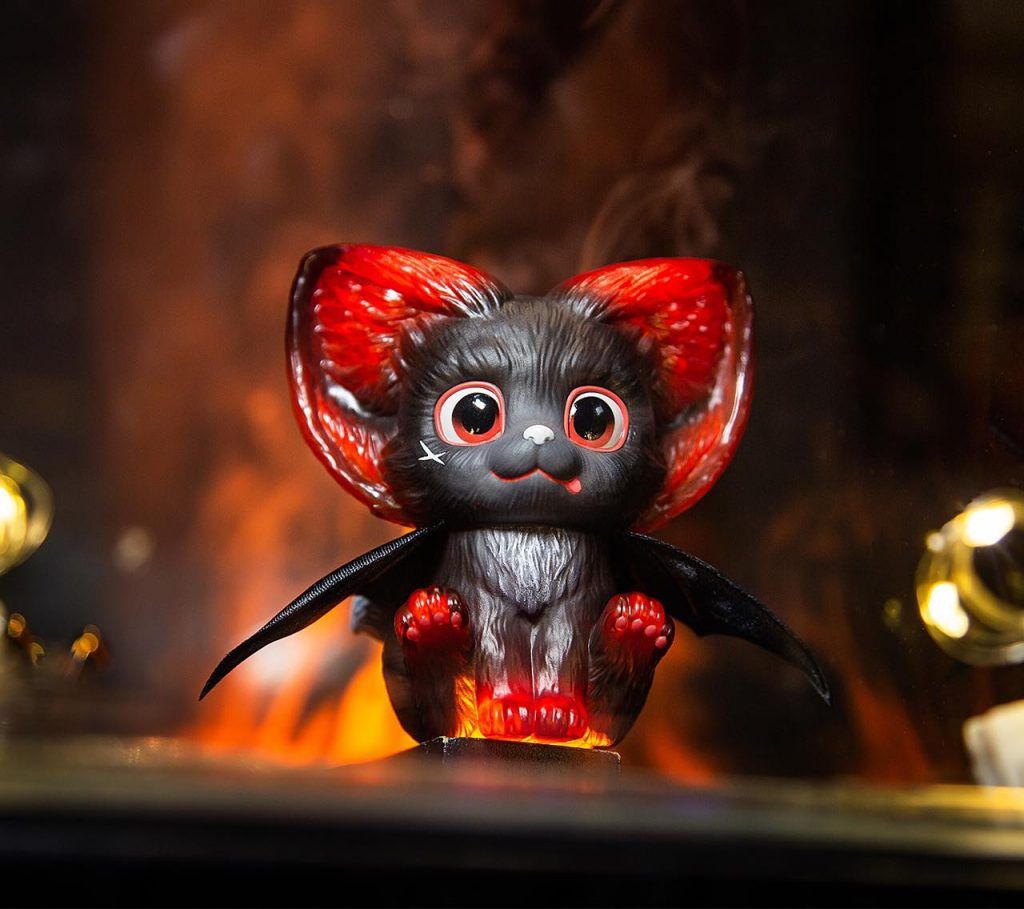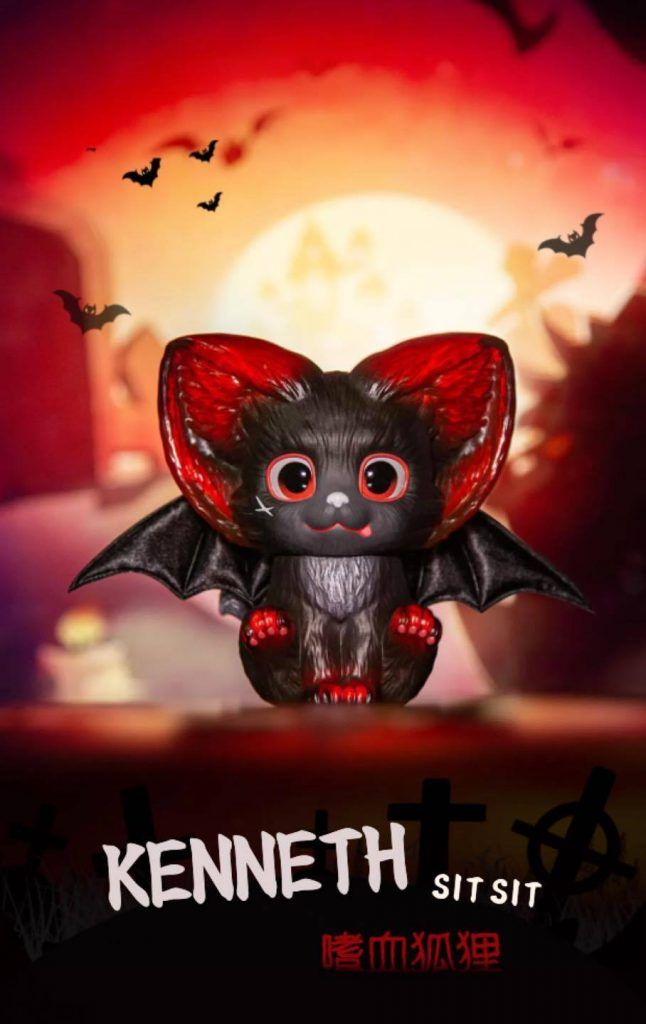 Size: 10 cm
Material: Soft Vinyl
WHEN: NOW until Oct 27th, 2021, 23:59:59 (GTM+8)
WHERE: via email lottery please fill the online form below.
https://www.wjx.top/vj/raBVpbP.aspx
Price: 135 USD
Shipping:
1. Part of the place can choose to pay when the item arrives – otherwise: shipping fee Asia area 22 USD
2. Part of the Asia area and Further places 38 USD
*Due to the Covid situation, the delivery company has increased the international shipping fee. Hope the epidemic will end soon and everything will get back to normal 
【Rules】:
please do not provide the same account via different email addresses, otherwise, we will cancel the lottery chance.
Email delivery time: from now until Oct 27th, 2021, 23:59:59 (GTM+8
*Application period for Other regions out of Asia stay the same – until 12:00 noon the next day due to time difference
Only winners will be notified on 29th-30th Oct 2021.
YoyoYeungStudio has the right the change any rules.
嗜血狐狸有著霧黑的身體,四肢與那一雙特有大耳,閃耀著紅色猶如紅寶石般的色澤,這是嗜血過後反應出特殊的質感。
背後那對黑翅膀對比身體是截然不同的黑,眼睛泛著紅色聽說是為了在夜裡能夠看的更清目標。那狐狸表情看起來是那麽一臉無害,還俏皮吐著舌頭,讓人聯想不出這樣外表天真可愛的狐狸,居然是靠著嗜血而生存。
Kenneth 坐坐 噬血狐狸
抽選活動
尺寸: 10 cm
材質:Soft Vinyl
售價: 135美元
運費:1)部份地區能選擇到付
2)亞洲區順豐直郵22美元。
3)部分亞洲地區與歐美順豐直郵 38美元。
*因全球COVID-19影響國際郵費往上調整,還請各位多多包涵,希望疫情能趕快結束
網路抽選規則如下:
想購買的人即日起至2021年10月27日23:59:59前(*歐美等地區會因時差關係,依舊維持到隔日中午12:00)
點擊下方網址參與在線表單填寫
https://www.wjx.top/vj/raBVpbP.aspx
注意事項:不接受不同信箱但同一地址或電話的重複投籤,以上重複將直接取消抽選資格
若中獎者不滿足以上任何一個要求將被取消資格,務必仔細閱讀抽獎需知。
抽選資格不能轉讓或贈送他人,不接受個人信息的重復投遞,一經發現將收回購買權。
提交時限:即時起至2021年10月27日 23:59:59
*歐美等地區會因時差關係,依舊維持到隔日中午12:00
抽選結果將於 2021年10月29-30日 e-mail 通知中選者,未中選者不另行通知。
Yoyo Yeung studio 保有最終販售及修改之權利。
Find Yoyo on Instagram.
You can get your daily Designer Toy fix from our TTC Mobile App. It's free too! FREE! Download on the iPhone or Android smartphones. Search for "The Toy Chronicle" and all your Designer Toy wishes will come true! Pretty much.
Did we fail to mention IT's FREE.