Collectors are in for a treat at Five Points Festival as 1000toys booth will have Kaori Hinata "MORRIS" Yellow Rain Coat Edition! Yes, a new raincoat for Morris. Kaori will be at 1000toys booth in person so a perfect time to meet Kaori and watch her do some live sketches whist trying to own this lovely yellow coat edition. We are sure even Paddington Bear would be jealous of MORRIS's new yellow raincoat.
MORRIS -Yellow Rain Coat- US$80
Five Point Festival at 1000toys booth #543
No details on the edition size at the time of writing, but we have no doubt that these will sell quickly on the first day of Five Points. If you want to increase your chance of getting your hands on these wonderful figures, you'll need to get yourself a VIP Five Points ticket HERE. The VIP ticket gets you an early entry into Five Points. A whole hour earlier than the general public. Oh, wait the VIP tickets have all sold out now. Anyway, there's still hope for you.
 Don't miss out! Morris is up for THREE Designer Toy Awards at Five Points too. Best Soft Vinyl, Toy of the Year (Fan) and Toy of the Year (Panel). Good luck, Morris!
JUNGLE MORRIS will be at Five points to tap the photo below for the details.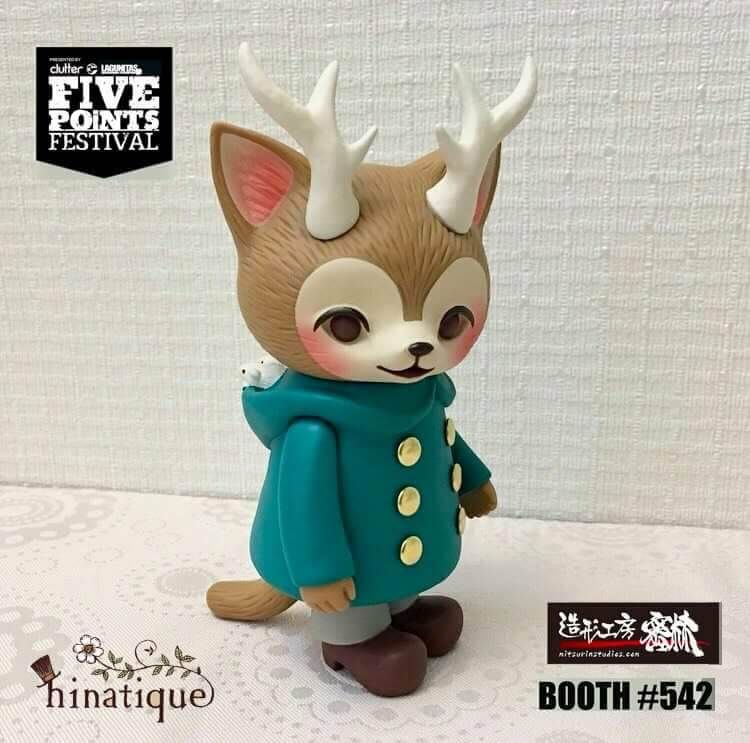 If you want to get your Designer Toy news first, you should look to download our new TTC Mobile App. Designer Toy news direct to your smartphone. No dealing with social media algorithms.
It's FREE.
Find Koari on